One of the biggest success stories of the web3 world is Azuki – an Ethereum-residing Blue-Chip NFT collection launched by Web3 outfit Chiru Labs in January 2022.
Azuki is a collection of 10,000 unique NFTs, with each asset featuring distinct artwork that depicts a side portrait view of an anime-inspired PFP character.
As ever with PFP projects, each Azuki character is comprised of a unique semblance of traits, which together, determine its rarity ranking. These traits include background, clothing, ear, eyes, face, hair, headgear, mouth, neck, and offhand.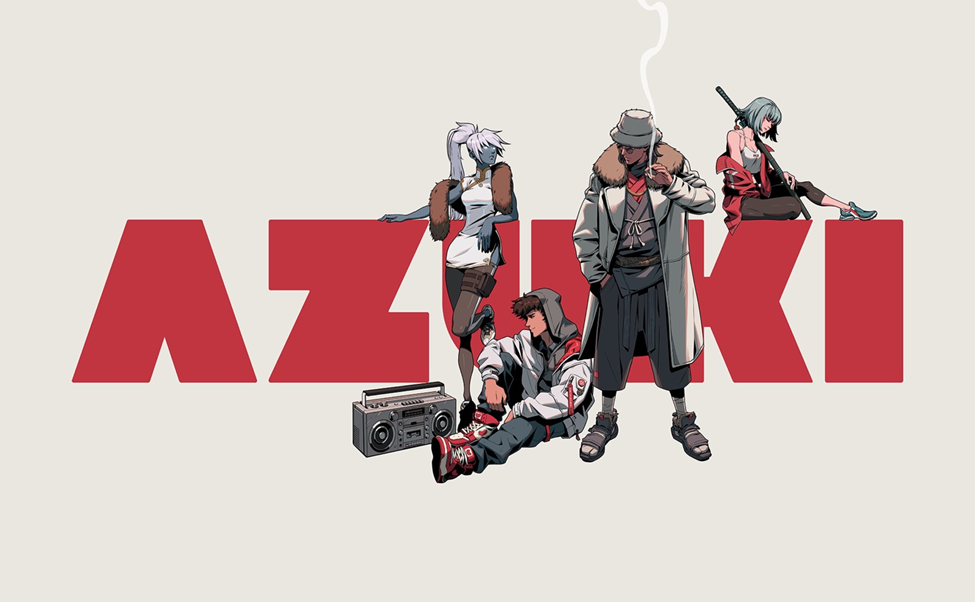 Each Azuki is also either 'Human,' 'Blue,' 'Red,' or 'Spirit,' in 'Type,' with 'Spirit' Azuki's being the most sought-after due to taking up less than 1% of the collection. In addition, 629 of the assets have 'Special' aesthetics which relate to mystical and earthly elements.
8,700 of the 10,000 assets were available to be minted on the project's launch date, with such quota selling out in just three minutes. Each asset cost $3,400 to mint, meaning LA-based Chiru Labs picked-up a healthy $29.5 million in revenue that day.
With storytelling at its core, Azuki goes way beyond being just a PFP NFT project, as each of its assets serve as a key into 'The Garden'-i.e. "a corner of the internet where artists, builders, and web3 enthusiasts meet to create a decentralized future". Additionally, they also offer holders eligibility to receive tickets to physical events, exclusive drops, and even an in-development gamified metaverse.
Zagabond Controversy
After a more than promising start, Azuki's stature as a Blue-Chip project then came under threat in May 2022, as Chiru Labs Founder Zagabond personally outed themselves as a former rug-puller. Here, the pseudo-anonymous creator stated that they were behind the CryptoPhunks, Tendies, and Zunks collections- i.e. three projects that were all abandoned at various stages after their mints.
At the time, the collection's floor price plummeted from 20 ETH to a low of 10 ETH, before settling at around the 15 ETH mark. Why such recovery?- well it appeared that in wake of the immediate shock, the non-fungible community seemed to appreciate the founder's transparency, and that given the words of their blog, the risk of an Azuki rug pull seemed very low (and so far so good).
Azuki's Physical Backed Tokens
Come October 2022, Azuki then dropped an innovative new concept called 'Physical Backed Tokens' (PBT). As the name suggests, the tech intended to blur the lines between the digital and physical realms through tying ownership of physical items with NFTs.
The inaugural Azuki PBT project saw the drop of 9 gold-plated physical skateboards that were aptly entitled 'Proof of Skate'.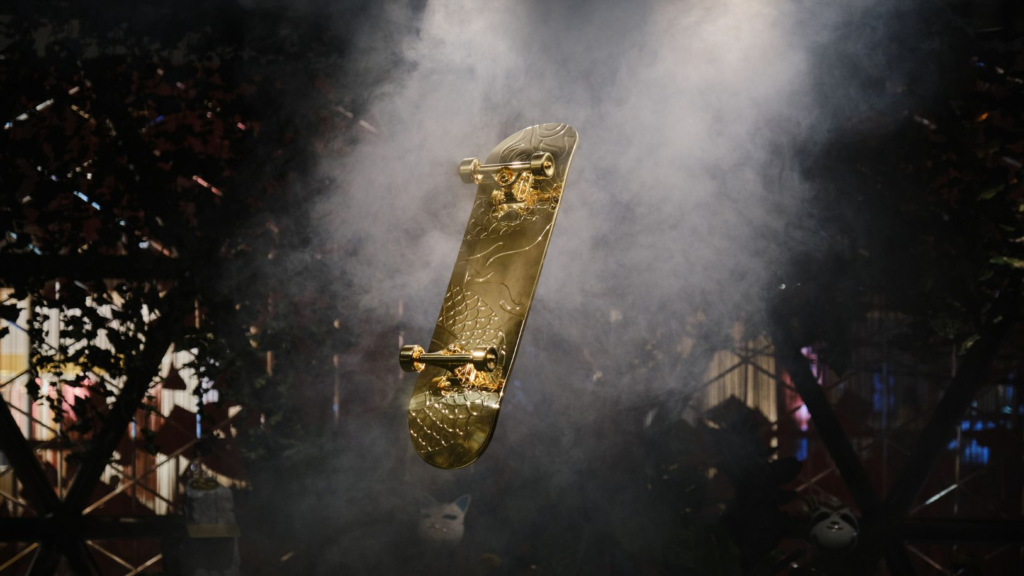 Here, each skateboard depicted one of the Azuki story's most infamous emblems- Frog, Cat, Sloth, Red Panda, Earth, Water, Lightning, Fire, and Dragon. Eight of the boards went up for auction- to collectively rake in $2.5 million- whilst the 'Sloth' board was kept by Chiru Labs member 'Shao'.
Through a 'scan-to-own' mechanism, owners can claim their illustrious board by burning their PBT NFT, where per stats from OpenSea, it appears that only 6 of the 9 assets are still in circulation.
A Second Collection – Beanz NFT
In April 2022, Azuki also dropped a second collection called 'Beanz'– with such name paying homage to the actual azuki beans of Southeast Asia (which are essentially small legumes).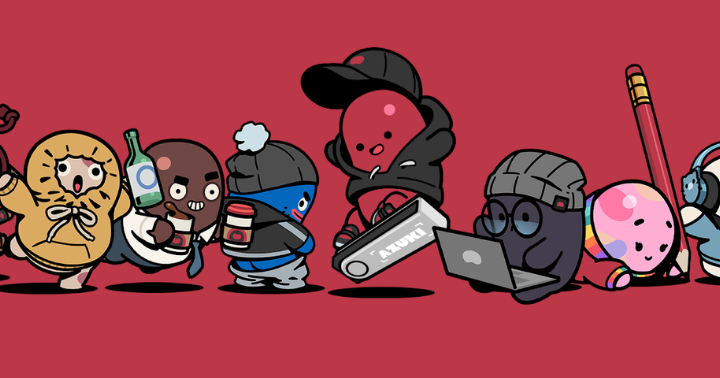 With community being the project's main focus, each of the 20,000 'Beanz' NFTs served as a cheaper entry point to the Azuki community. In addition, existing holders were also airdropped a mysterious box, which upon reveal, contained a character from the Beanz collection.
Other Endeavours
In November 2022, Chiru Labs and crypto exchange Bybit teamed-up with F1 outfit Oracle Red Bull Racing to see Azuki #8494 (a.k.a Lei the Lightning Azuki) printed on the team's cars during the 2022's season final race in Abu Dhabi (i.e. the cars of Word Champion Max Verstappen and Sergio Perez).
Such move came as part of Bybit's launch of a commemorative Azuki NFT collection built on the Tezos blockchain.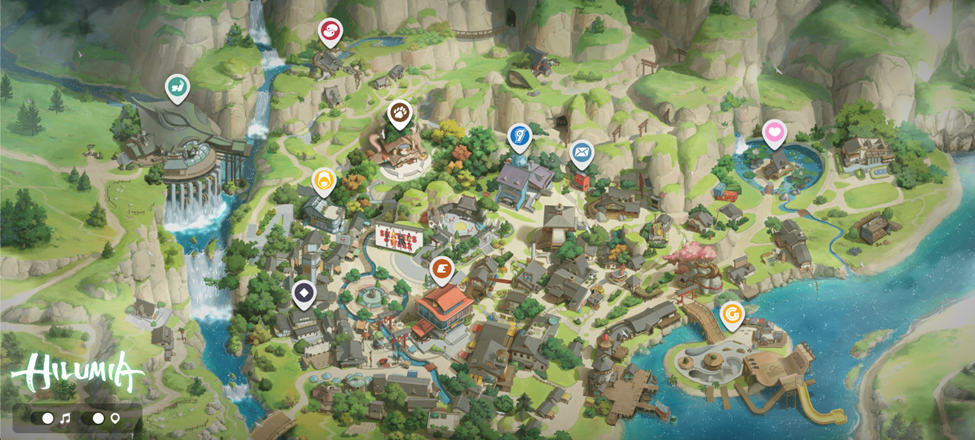 More recently in January 2023, the project unveiled a brand-new community-centred virtual world called 'Hilumia'. Dubbed 'the crossroads of the Garden,' Hilumia is an anime-styled haven of tranquillity which allows Azuki holders to embark on an array of activities, such as skating, working out, becoming a ninja warrior, and much more.
As is evident, 'Hilumia' and its surrounding developments most-certainly sit as the most relevant and exciting talking points of the project in Q1 and Q2 of 2023.
Final Words
In turn, Azuki has firmly cemented itself in OpenSea's all-time NFT trade volume rankings. As of the time of writing, it currently sits in 5th place with a secondary sales trade volume of 473,570+ ETH – only to be beaten by the Yuga Labs NFT empire- i.e. CryptoPunks, Bored & Mutant Ape Yacht Club(s), and 'Otherdeed for Otherside'.