As part of its scheduled vesting period, Axie Infinity's native token 'Axie Infinity Shards' (AXS) has experienced a turbulent few days amid its second token unlock yesterday (January 23rd).
A day prior to the unlock (January 22nd), the token was sitting at a relatively humble $9.22, before ending the day at more considerable price of (approximately) $11.60. Come the day of the unlock- which saw 2% of the token's 270 million total supply released into its ecosystem- the price of $AXS spiked at $13.84.
In wake of things settling down (and at the time of writing on January 24th), the token has since dropped back down to a price of $12.28 (per CoinGecko). Such fall could perhaps be seen as a standard procedure in token unlocks, as diluting a token's circulating supply often prompts holders to sell.
Per CoinGecko, $AXS has a current market capitalization of $1.47 billion, and a fully diluted value of $3.46 billion.
The AXS Token Unlock
Such price hike came as part of a gradual (and approximate) 80% increase in the token's price, which took place in the two weeks leading-up to yesterday's token unlock.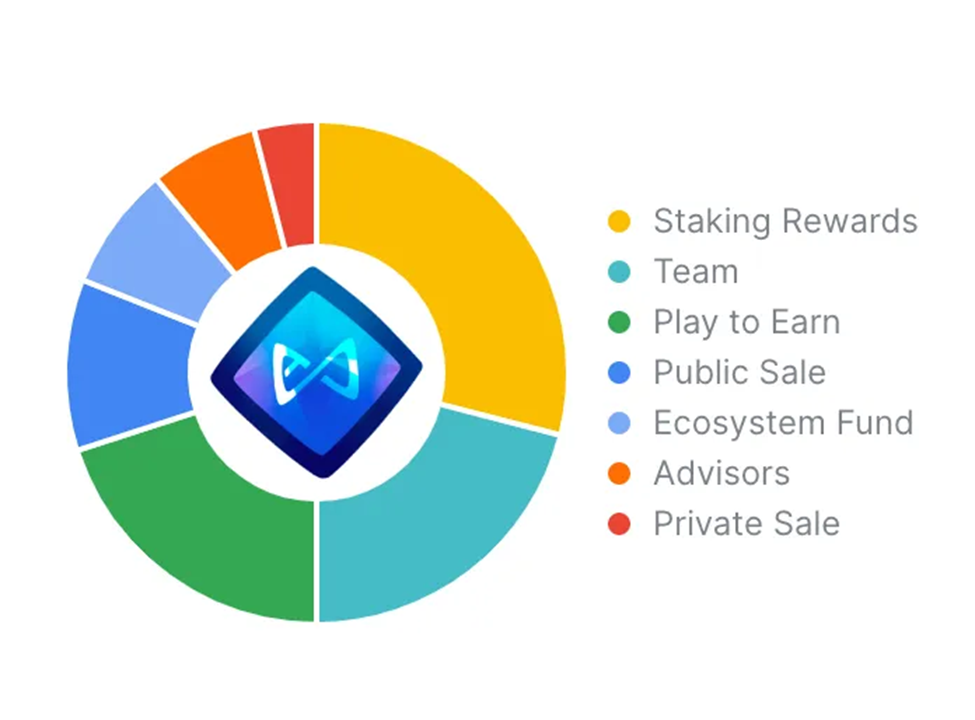 Here, 2% of the total supply of $AXS was released, where, as outlined in the game's whitepaper, 'staking rewards' took home the largest share of tokens (29%), whilst the project's team were distributed the second-largest share (21%).
That being said, and with regards to the former, only those who had earned staking awards in advance were eligible to receive $AXS, which is why the unlock in general wasn't as generous as previous ones.
With this in mind, yesterday's ongoings was the second of three $AXS token unlocks, with the third and final one pencilled-in for May of this year.
AXS Price Moving Forwards
Determining the value $AXS moving forwards (and prior to the third token unlock) remains relatively ambiguous for now, as it's unclear as to whether investors have adopted a similar trading strategy to that of October's AXS token unlock.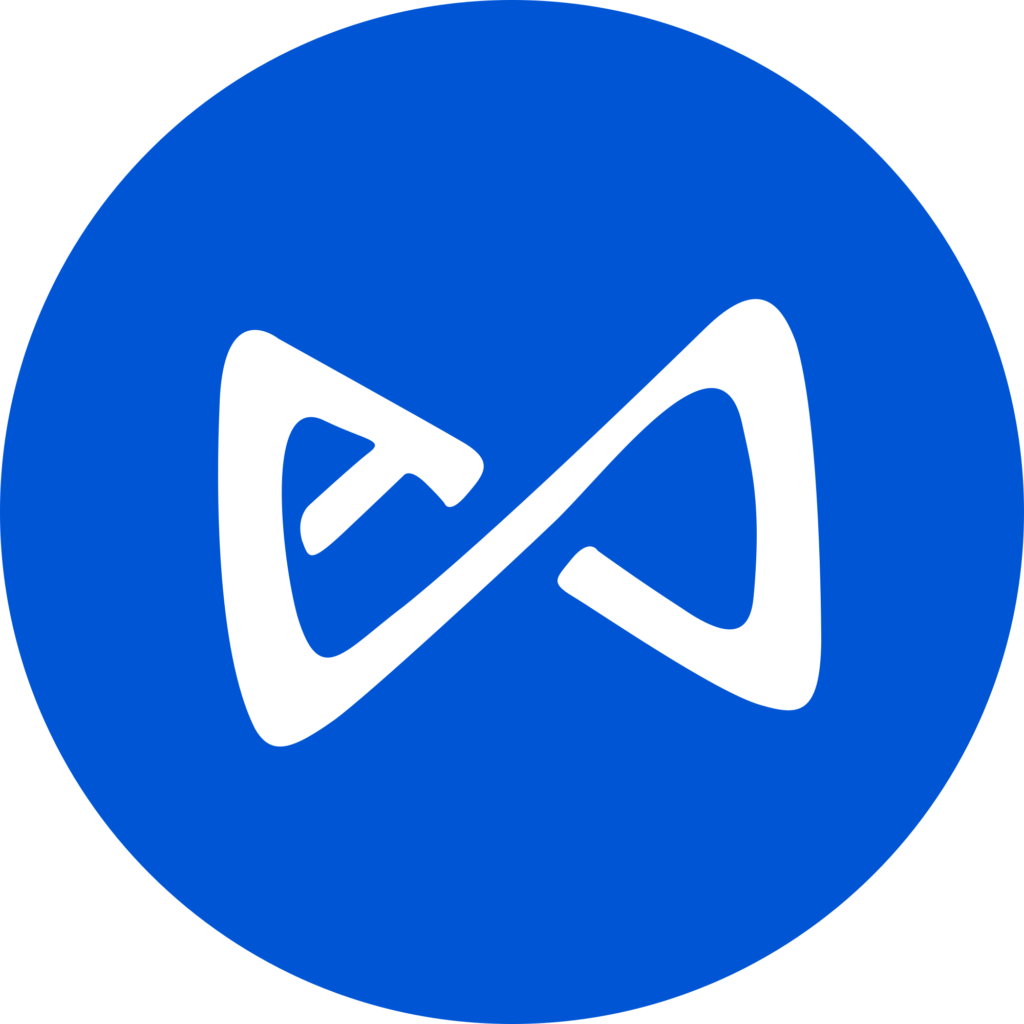 Here, and in the weeks leading up to the event (which took place on October 25th 2022), $AXS had largely been underperforming, which analyst Priyansh Patel believes may be due to traders- who were eligible to receive tokens once they were unlocked- opening short positions via futures contracts as a partial hedge. Further, such investors would then begin to unwind after receiving their unlocked tokens.
In this scenario, future contracts essentially allowed traders to open positions on an asset's price without actually owning it, which in turn, pumped up its price. On the flip slide, speculative traders playing the downward trend with uncovered short positions were then forced to close, which further instigated the token's price to fall.
Axie Infinity's Two Tokens: Axie Infinity Shards (AXS) and Smooth Love Potion (SLP)
$AXS is the ERC-20 token which governs industry-leading web3 game Axie Infinity. Serving as a native currency, the token can be staked and earned through simply playing the game, and can also be used to participate in key governance votes.
The 'Smooth Love Potion' ($SLP) also exists within the game's ecosystem, which players can earn through playing the game in 'battle' or 'adventure' modes. Through a combination of both assets, players can also 'breed' new and superior Axie characters.
What Is Axie Infinity?
Axie Infinity is a 2D decentralized gaming ecosystem based around playable NFT 'Axie' characters and virtual NFT land plots called 'Terra'.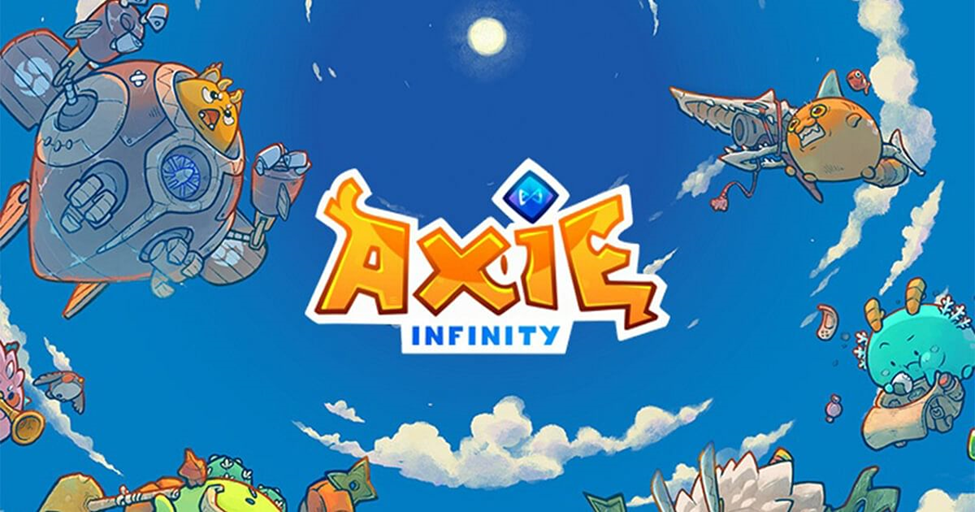 Vietnamese developer Sky Mavis began creating the game back in 2017, before finally launching it in March 2018. Since then, and in its (almost) five years of activity, the game has emerged as one of the most prolific play-to-earn (P2E) and player-versus-player (PvP) web3 games on the market, where in doing so, it has amassed over 400,000 active monthly players (per Active Player).
With regards to what Axies are, they're cartoon virtual pets (inspired by the Pokémon aesthetic) which players can raise, breed, and battle with (in a gaming dynamic which mimics that of League of Legends). A minimum of 3 Axies are required to play the game- therefore meaning it isn't free to play- with each Axies' respective price depending on its rarity, experience, attributes, and type.
The game takes place in 'Lunacia'- a virtual world that's made up of tokenized (i.e. NFT) 'Terra' virtual land plots. As with many other leading metaverse platforms, such virtual land can be purchased, rented, developed, and mined to extract different resources.
Facilitating the trading of all Axies, Terra, and the game's other NFT assets (such as accessories like flowers and barrels) is the Sky Mavis-developed Ethereum side chain 'Ronin Network'- which, in March 2022, suffered one of the largest hacks in DeFi history (with upwards of $600 million).
Per DappRadar, and as of January 2023, the game has generated $4.26 billion worth of NFT sales- i.e., one of the largest NFT sales volume of all time.