Axie Infinity is a 2D decentralized gaming ecosystem based around NFT 'Axie' characters.
Launched by Vietnamese developer Sky Mavis back in March 2018, the game has emerged as one of the most popular play-to-earn (P2E) and player-versus-player (PvP) Web3 gaming titles to date, where in doing so, it has amassed over 1.5 million active daily players.
Axies
'Axies' are Pokemon-esque cartoon virtual pets that players raise, breed, and battle with throughout a multiplayer online battle arena (MOBA) dynamic- i.e., a gaming genre that's been made popular by the likes of League of Legends and Dota 2.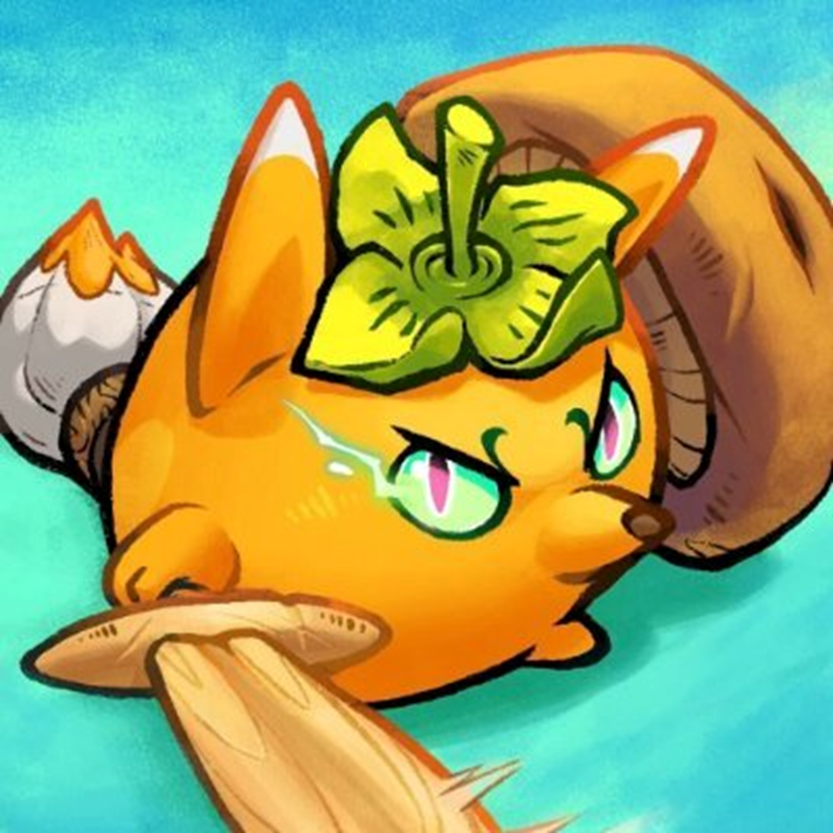 Intuitively, they take form as NFTs, with a minimum of 3 Axies required to play the game. As ever with the non-fungible space, each Axies' respective price depends on its rarity, experience, attributes, and type.
Axies are categorised into 9 different 'Classes' based on their body type, with these being: Beast, Aquatic, Plant, Bug, Bird, Reptile, Mech, Dawn, and Dusk.
Their bodies also possess 6 different parts- eyes, ears, back, mouth, horn, and tail- with each determining which cards- i.e., battle moves- players can use on their respective Axie. There are over 200 body parts, meaning there's an almost infinite number of ways in which players' can prepare their Axies for battle.
PvP Gameplay
Within PvP battles, players are given a selection of four random cards for each turn, with each depicting a certain battle action. Here, players much keep tabs on how much 'energy' their Axies have, as such resource is required for making moves.

Unlike other MOBA games, the Axie Infinity battle system doesn't allow players to choose their targets, as instead, it'll usually be whichever opposing Axie is closest (or a random one).
After a battle, winners enjoy a bump to their matchmaking rating (MMR), whilst also receiving a $SLP reward (to be discussed later). In contrast, losing players' see a decrease in their MMR.
Lunacia – Where All the Action Happens
Axie Infinity takes place in 'Lunacia,' a virtual world that's made up of tokenized (i.e. NFT) virtual land plots called 'Terra'. Similar to other metaverse platforms, these virtual land plots can be purchased, rented, and developed, as well as mined to extract different resources.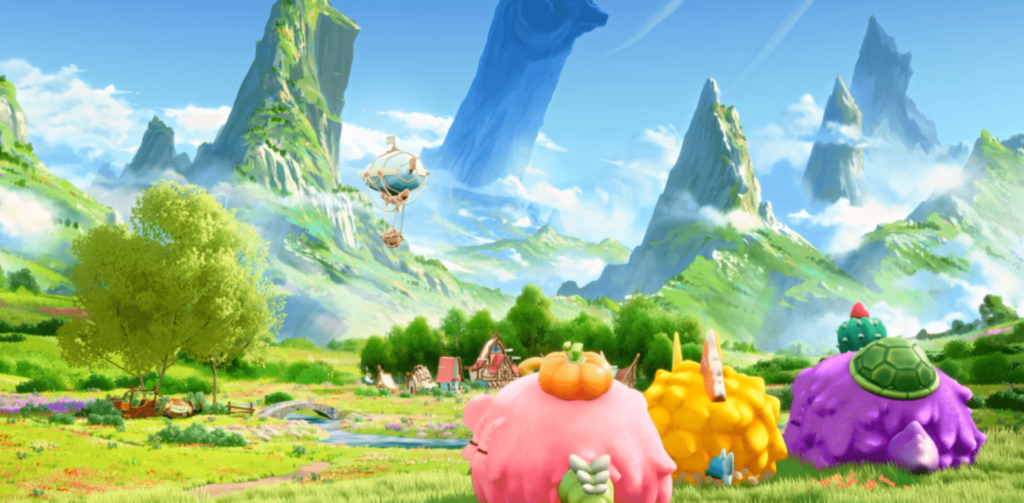 Terra comes in four types- Savannah, Forest, Arctic, and Mystic, whilst minable resources include herbs, stone, wood, crystal, ore, and goo. Here, minable resources can be used to upgrade Axies and Terra plots.
There are also 'Genesis' lands which have higher chances of spawning rare bosses. Here, all resources collected on these special land plots are divided amongst landowners.
Native Tokens
Axie Infinity is governed by an ERC-20 token called Axie Infinity Shards ($AXS) – which can be staked and earned by playing the game or participating in key governance votes. 
Another token called 'Smooth Love Potion' ($SLP) also exists within the game's ecosystem, which players can earn through playing the game in 'battle' or 'adventure' modes. Here, the amount of $SLP a player earns from a battle victory depends on their MMR (i.e. resembling 'multiplier' system).
Players can also 'breed' new and superior Axie characters through transactions which require both $AXS and $SLP.
Other NFTs
On top of Axies and Terra land plots, Axie Infinity's NFT ecosystem also includes accessories, items, runes, and charms.
Intuitively, accessories relate to pimping-out Axies, as per the words of the game's news and announcement newsletter 'The Lunacian', they are 'an important step towards fortifying the emotional connection' between players and Axies.
'Items'- which come in four tiers of rarity- are what users can add to their land plots. They include things such as plushie toys, snack boxes, firecrackers, and lucky lanterns. Throughout the Alpha build of the game, such items can only be used as cosmetic decorations, however Sky Mavis plans to add more utility to 'items' in the future.'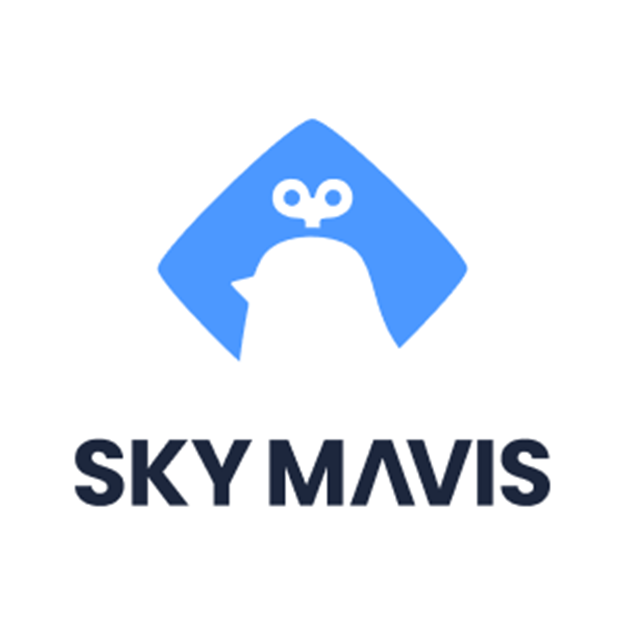 Runes come in 10 different classes (across four tiers of rarity), with their description being 'special wearable items that provide passive effects that automatically activate in battle'.
Similarly, Charms are 'crafted items that allow Axies to tap into their true potential by adding special powers and skills to the standard card deck. Each charm has its own unique power-up that can be added to individual cards to differentiate one trainer's deck from another'.
Trading of Axies, Terra, and these other forms of NFTs take place on the Axie Infinity marketplace, which is built in conjunction with the Sky Mavis-developed Ethereum side chain 'Ronin'.
On a slight sidenote, perhaps the most notable 'community story' to come from the Axie Infinity ecosystem came in March 2022, when hackers exploited the Ronin Network and made-off with 173,600 ETH (worth $600 million at the time) and 25.5 million USDC.
That being said, through its thorough 'relief program,' Sky Mavis did an esteemed job in recuperating funds for users, which was then followed by the reopening of the Ronin Network in June 2022.
As of January 2023, Axie Infinity has generated $4.26 billion worth of NFT sales (per DappRadar) – i.e., one of the largest NFT sales volumes of all time.