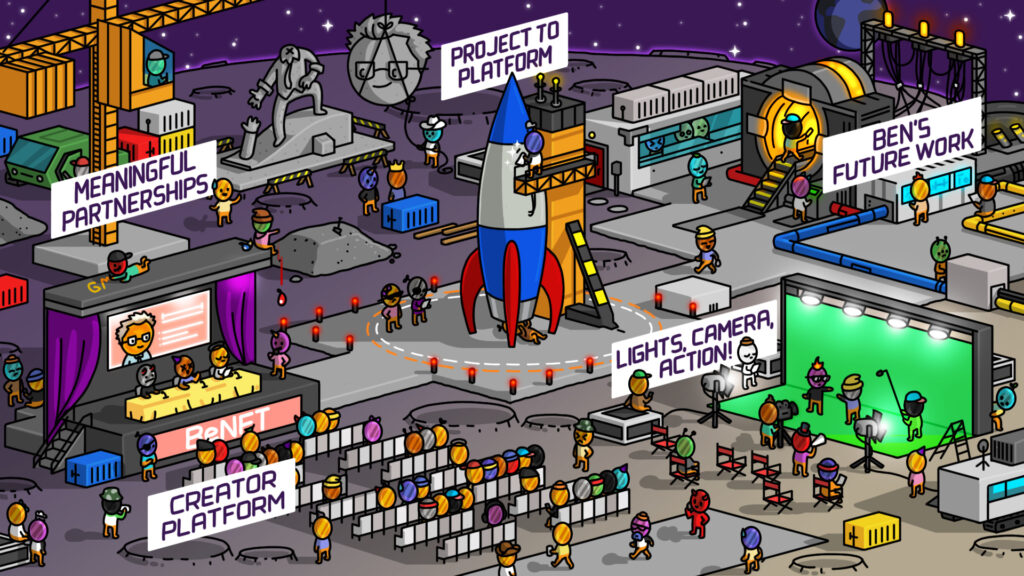 Mezrich Project Linktree to All Important Links
INTRODUCING THE BEN MEZRICH PROJECT ROADMAP 2.0
As you have heard me speak on many times, this project has a MUCH larger vision than just our screenplay. Below is an outline of how the project will move forward over the rest of the year and into 2023.
FROM PROJECT TO PLATFORM
My vision for this project has always been to create a club that prides itself on delivering value and shared upside of ownership with our members, in which your genesis ROCKETS are the membership key to everything. Today I will map out what that vision looks like and what it means for you as community members.
We are raising the bar from project, to a complete platform focused on pushing the web3 space forward with unique offerings and continued access experiences.
LIGHTS, CAMERA, ACTION
The screenplay roadmap was our initial project plan and was aimed to challenge how literary works, and movies can be made, specifically with shared community incentives at play.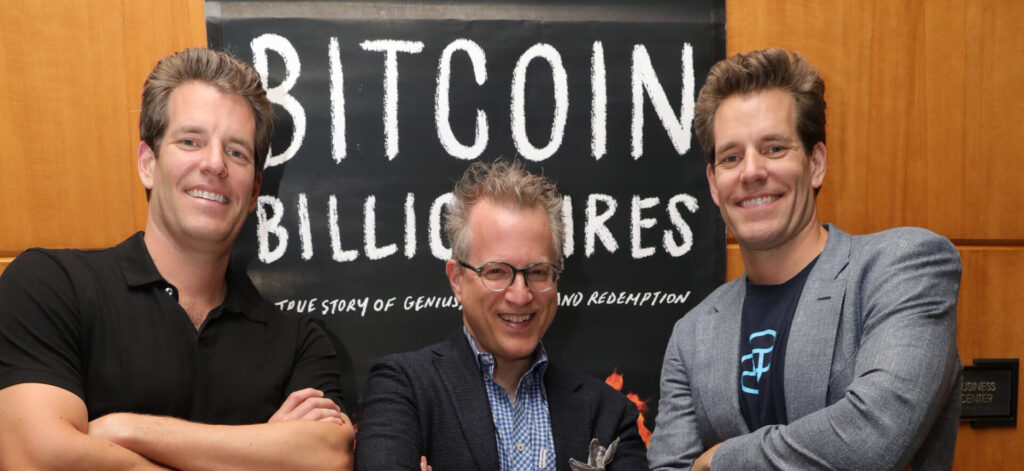 We have just finished part two of our four-part screenplay roadmap, and our Bitcoin Billies claim is still live for holders that qualified in our snapshot. If you didn't qualify for the claim, you can adopt a Bitcoin Billy from OpenSea here.
What you can expect from the screenplay portion of the roadmap going forward is as follows.
Q2
Vegas Drop – Part three of your screenplay token set!
All token holders will be guaranteed to mint part three of their set
Ben Mezrich Interview Series – Ben will be interviewing top names in the space to learn about all their stories and help research for his book. This content will only be available for rocket holders via a token gated mechanism.
Q3
Screenplay Token Drop
Continued community events based around the development of the screenplay.
Q4
I will finish writing the screenplay and will begin the process of shopping the work.
Additional utility around my movies in progress – Premiere events, holders as extras etc.
MEANINGFUL PARTNERSHIPS
I have been working hard behind the scenes to bring valuable, meaningful partnerships to our community which we plan to drive through our genesis Meme Stock Collection.
I am excited to announce that our first partnership is with the historic publication, The Boston Globe. As The Globe enters the Web3 and NFT space, they have chosen the Ben Mezrich community as a partner to offer allow-list access to their potentially historic project. Rocket holders will have allow-list access to The Boston Globe's project as a community partner. More details on how to proceed in the coming weeks.
In addition, we are working on many other partnerships through my network. Stay tuned for more.
MY FUTURE WORKS
Look out! More future works from me will be powered through our community. I am officially planning to launch a book with our community as partners, as we continue to explore how web3 can change traditional publishing.
AUTHOR/CREATOR PLATFORM
Last but certainly not least, the author/creator platform. We are in the early stages of partnering and co-founding a full fledged decentralized platform for authors and creators.
Full details will be released as more information becomes available; however this platform will aim to not only utilize our connections to some of the greatest authors in the world, but serve as a platform for new, up and coming authors and creators to get their works recognized.
TLDR
I am excited to expand our vision and reach from a project with a singular focus of producing a screenplay owned by the community, to a full platform in which your genesis meme stock rocket, serves as the membership and access point for future benefits.
The main highlights
Continue screenplay roadmap
Execute high quality partnership value starting with The Boston GlobeBen's future works beginning with his next book
Beginning of creation of our full Author/Creator platform
HODL those rockets and full sets closely. We're preparing to push the space forward and take liftoff!