Long are the days of Magic Eden being a Solana exclusive NFT marketplace, as per a recent announcement from the San Francisco-based company, the grandfather of all blockchains 'Bitcoin' has now joined its ever-growing ecosystem. 
In doing so, Magic Eden becomes the first Bitcoin-supported NFT marketplace to be audited (essentially deeming it a secure platform for trading on).  
Bitcoin Ordinals on Magic Eden
Given the popularity of Bitcoin Ordinals since its landmark launch in January of this year, a flood of Web3 projects have flocked to the new area of tech in order to commence a new non-fungible journey. With this in mind, the launch of Bitcoin on Magic Eden sees the arrival of over 70 Bitcoin-built collections to the marketplace (with such number expected to grow over time).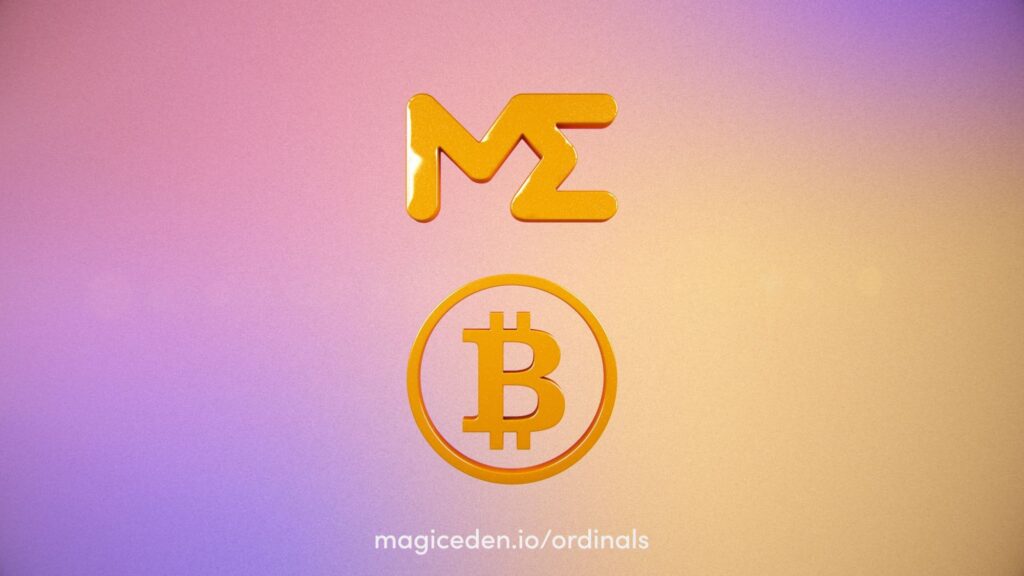 Here, sixteen lucky projects were listed as part of the announcement, the most notable ones (based on Twitter follower counts) being Bitcoin Frogs, SKULLX, Megapont, Bitcoin JPEGS, and BTC Machine. However as of now, the 'BTC DeGods' project tops Magic Eden's Bitcoin charts (with the collection currently having a floor price of 1.02 BTC).
Since launching as a Solana exclusive marketplace back in September 2021, Magic Eden has expanded into a multi-chain platform through the arrival of Ethereum and Polygon NFTs. With Bitcoin now onboarded, the company has stated that it's continuing its journey of supporting 'the strongest communities of creators and collectors".
What Are Bitcoin Ordinals
In essentially describing NFTs, Magic Eden used the following words to outline what Bitcoin Ordinals are:
"Ordinal digital artifacts exist on-chain, never off-chain, and are totally immutable, meaning they cannot be altered in any way… Add the security aspect of BTC & the decentralization of its nodes, and you get the ultimate home for true digital collectibles."

However, in distinguishing Bitcoin Ordinals from the usual (or 'traditional') NFTs seen on the platform, the company then outlined the tech side of things:
"The Magic Eden experience on Ordinals features a fully permissionless, non-custodial marketplace for secondaries that utilizes partially signed Bitcoin transactions (PSBT), as the core technology, instead of smart contracts."
Further, Magic Eden is intuitively looking to enhance and expand the Bitcoin Ordinals ecosystem through its adoption, which is why it will be open sourcing its 'PSBT signing library' in a ploy to 'help builders new to the space'.
Surrounding Topics of Discussion
Of course, with Bitcoin Ordinals now officially part of the non-fungible 'mainstream', a consequential point of convocation has arisen… how will collectors store their Bitcoin inscriptions?
Here, the answer is obviously 'in a Bitcoin Ordinals crypto wallet'- however which should collectors choose? As previously covered on here on dGen network, several 'wallet' solutions have already been developed over the past couple of months, such as the 'Ordinals,' 'Xverse,' and 'Hiro' wallets.
With such solutions perhaps being relatively unknown to the non-fungible community as of now, Magic Eden has partnered with both 'Xverse' and 'Hiro' wallets to celebrate the launch (unlucky 'Ordinals'), as well as 'open source Chrome wallet' 'UniSat'.
Magic Eden's announcement also took time to acknowledge the work of some of the leading pioneers behind Bitcoin Ordinals, with those being 'Post Capone,' 'domodata,' and Casey Rodarmor (a.k.a. the Bitcoin developer who publicly criticised Yuga Labs' auction for its inaugural Ordinals project 'TwelveFold').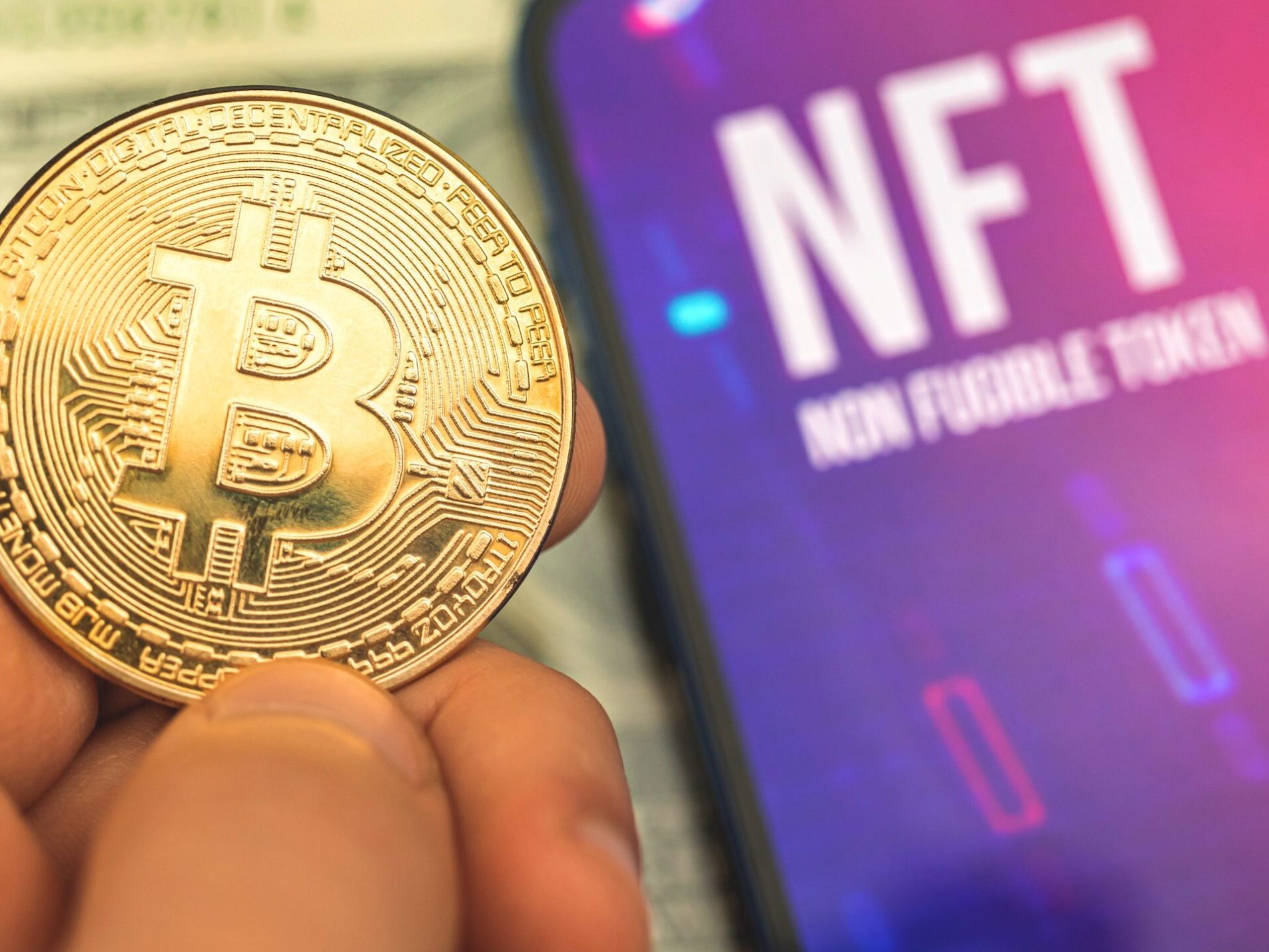 As ever with Magic Eden over the past few months, the topic of royalties also came into question during the Ordinals announcement. Here — and in a rather transparent manner — the platform stated that it's launching Bitcoin 'without royalty support for now,' due to the fact that there's 'very little tooling and no secure and trustless enforcement solutions' on the market currently.
That being said, the platform has also issued its interest in tracking the developments surrounding 'on-chain, permissionless royalty standards'.
A final talking point of Bitcoin's inauguration onto Magic Eden is the arrival of the 'Magic Eden on Bitcoin' Twitter profile. As you'd expect, such account will be responsible for updating followers on all things Bitcoin x Magic Eden — including the developments of its open source PSBT signer library.
Bitcoin Mania
On a slightly unrelated 'Bitcoin note,' the formidable cryptocurrency has recently received public admiration from the son of John Lennon, Sean Ono Lennon.
Lennon — who has become a notorious figure within the celebrity Web3 space — made the comment 'Only #bitcoin can save us now…' in response to a tweet made by Bitcoiner Stacy Herbert. Here, the tweet included an image of President Joe Biden representing the US dollar, which stood in contrast with an image of El Salvador's president 'Bukele' which presented Bitcoin.
Intuitively, the image attempts to showcase the two realities of each currency; with the former representing an aged and malfunctioning system, whilst the latter represents a new, forwards-thinking system of finance (i.e. DeFi).
The Bitcoin maxi's public bullishness comes in the midst of the token's price surpassing $28,000 over the past few days — a feat that's not been observed since June 2022.