The recent launch of Made by ApesTM has provided businesses and Bored Ape Yacht Club (BAYC) holders alike a new opportunity to stand out from the rest of the crowd. BAYC, created by Yuga Labs, holders can request a license to register their businesses or products with a unique license number on the new platform. It's not just an on-chain license, it's a significant distinction provided to genuine products made by BAYC/MAYC (Mutant Ape Yacht Club) holders.
One of the most significant benefits of NFTs is that they offer a verifiable and immutable record of ownership, which is crucial in the realm of IP rights. Now that Made by ApesTM offers another benefit to holders with on-chain licenses, there's never been clearer proof of ownership than the blockchain.
In a recent interview with Yuga Labs CEO, Daniel Alegre, he mentioned there are 900 businesses that have been created with Apes IP. In this article series, two businesses will be featured each week sharing thoughts from those using Yuga IP and discuss the benefits and challenges in their respective ventures.
Bored Bagels/Bored & Tipsy

Jason Lu has almost 20 years of experience in operations and supply chain management with major corporations like Target, Walmart, Amazon, HelloFresh, and Bloomberg. He is also a partner with Glu Hospitality, a group that owns and operates several restaurants and bars in Philadelphia.
The Bored Bagels brand launched in August 2022 with a goal of providing value in the web3 space without pushing out an NFT. Over the past 10 months, they have given away IP opportunities through contests and engagement and shared their bagels with hundreds of people across the United States.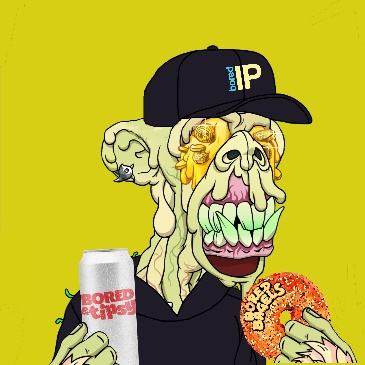 Lu believes that NFT IP offers a differentiated and compelling branding to the traditional CPG branding. "The product resonates with positive engagement as people within and outside web3," he said. The BAYC branded shipping box used by Bored Bagels, which ships throughout the domestic US, grabs the attention of people outside web3 to inquire more about the product and IP. Lu is currently looking at the next phase of IP allocation, including a Bored IP NFT on the horizon, which will allocate IP opportunity and passive income from an IP pool.
"The landscape is just developing with a low barrier of entry in developing a product whether home-grown or leveraging existing white label products," Lu said. He sees a future where NFT IP can be used for token gated loyalty programs, special menu items, and distinct branding that ties into the lore or prominence of existing NFTs. "The technology, community, and branding can immediately add new dimensions to your food and beverage brand," Lu added.
Bored Room Ventures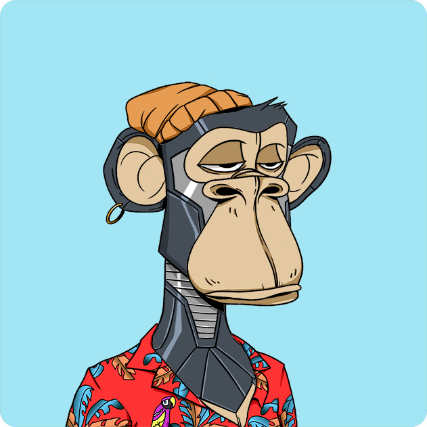 Josh Ong, co-founder of Bored Room Ventures, dabbled in NFTs in 2018 with Cryptokitties, and then came back to the web3 space in 2020 with NBA Topshot. With a professional background in marketing and communications, Josh found himself naturally gravitating towards NFTs, where he began collaborating with projects, web3 startups, and established brands.
Among his notable experiences, Josh highlights his decision to mint a Bored Ape, driven by his curiosity about token-gated communities and memberships. This journey into the world of NFTs has transformed his life, providing him with valuable connections and exciting opportunities within the Yuga community.
Bored Room Ventures is a web3 agency and fund specializing in web3 strategy, marketing, and community. Their work involves a mix of helping brands enter web3 through a campaign, helping startups grow, and supporting artists and founders looking to launch a project. "We've really enjoyed advising the Applied Primate team as they share puzzles and lore with the community. I'm looking forward to the on-chain game and Otherside base they are building," said Ong. The agency plays a pivotal role in bridging the gap between traditional brands and the evolving world of web3, facilitating successful forays into NFTs and related endeavors.
When asked about building and nurturing communities within the NFT space, here's what Ong had to say:
"Building community requires a relational approach instead of a transactional one. We treat a community like a living thing that needs care and support, rather than a customer segment to be used. When working with a new client, we must start with listening and education to align goals and values. Then we'll often work on an exercise with a brand to think about different elements of their business or product that would benefit from a more decentralized approach in web3. It stretches the client's comfort zone, but it's important to differentiate why something should be an NFT."
Up Next with Yuga Labs IP
Next week's edition will feature the ever-talented Swickie and her journey with Kiki alongside a conversation with Andrew Bragg, co-founder of Ape Water.
If you or someone you know is utilizing Yuga IP for a business and would like to be featured in this series, contact the team at [email protected] to share your story!