Will the Cosmose and NEAR partenership blaze the trail for AI and Web3 reatil business?
As is the premise of Web3 and AI, new uses cases involving the two areas of tech have the ability to revolutionise how users and consumers interact with their favourite platforms and products. Be it decentralised ownership, or non-human made artistic masterpieces, the Information Age is most-certainly at a landmark stage of its evolution.
With the multiplier effect also in play, impacts of exponential magnitudes can also be made when the two areas of tech are combined- a topic which has been previously explored here on dGEN Network.
However, for many, Web3 and AI technologies- or perhaps a combination of the two- aren't to be leveraged explicitly nor knowingly, as instead, the two respective realms are beginning to make their discrete arrivals onto many of the world's most popular spaces of digital living.
Of course, one of these globally popular realms is retail, which as indicated through the e-commence industry's 2019 $9+ trillion valuation (per Grand View Research), has more than cemented itself in the digital realm. In addition, such economy is becoming increasingly bigger, as statisticians predict it to grow at a compound annual growth rate (CAGR) of 14.7% from 2020 to 2027.
The Cosmose and NEAR Partnership
Spearheading the AI-Web3 revolution across retail is Cosmose, a Singapore-based AI company that has recently partnered with the NEAR Foundation-i.e. the non-profit arm of the NEAR blockchain.
More specifically, Cosmose is a leader in AI-powered retail personalisation. Here, the firm takes two directions with regards to its operations, as it develops tech to monitor in-store foot traffic, as well as to create intelligent ways to interact with consumers using AI.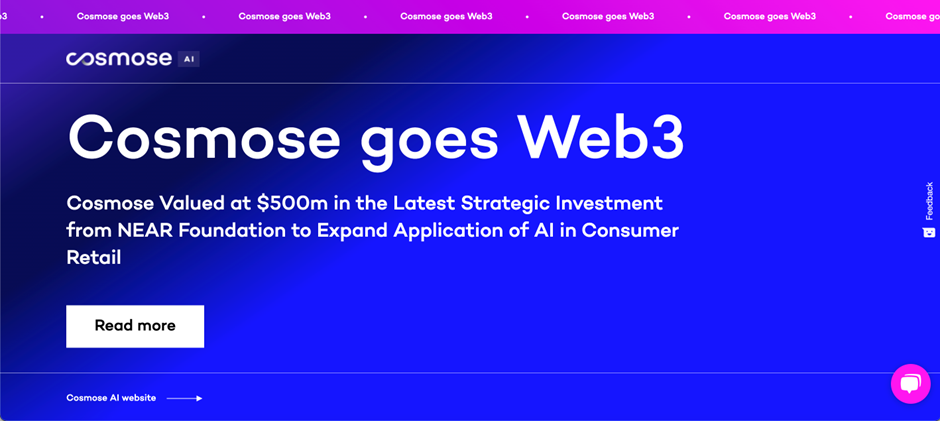 The partnership sees such tech collide with the NEAR Blockchain Operating System (BOS), to ultimately allow NEAR to assist in transferring the data of Cosmose users onto its blockchain.
From here, the collaboration plans to pioneer a new system for allowing users to view information surrounding how their data is being tracked. Such system includes domains like location, app usage, browsed products, and duration of the engagement.
Of course, with the involvement of blockchain payments, both users and companies can also enjoy cheaper transaction costs across their operations.
The new tech will be integrated into KaiKai, the flagship mobile product of Cosmose AI. In a new concept dubbed 'Shoppertainment,' KaiKai users will be able to alter their preferred tracking levels, enjoy fewer product recommendations/ adverts, and receive more preference-oriented rewards through the involvement of Web3-AI tech. This all also comes in addition to the app's fundamental focus on combining retail with gamified experiences to create greater customer experiences for shoppers.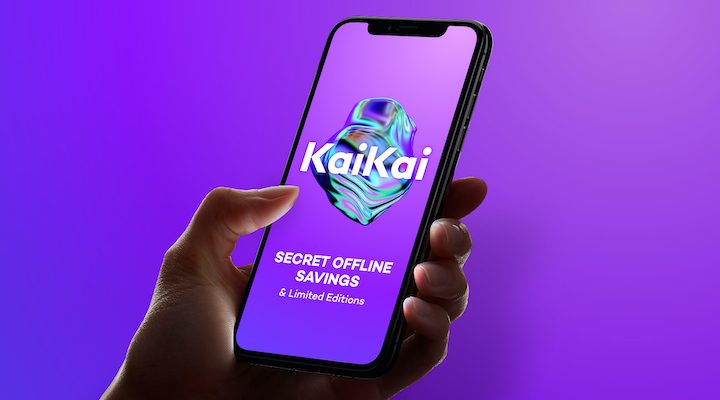 So far, KaiKai has garnered support from the likes of Estée Lauder, LVMH, Richemont, L'Oreal.
In speaking on why the NEAR Foundation opted to partner with Cosmose, the company's CEO Marieke Flament had this to say:
"We are excited to be supporting Cosmose as it continues to scale rapidly and to create new ways for retailers to offer customers the best and most seamless offline and online shopping experiences. The company has already been building on NEAR testnet for some time and with this additional support, Cosmose will have many more opportunities to grow and expand their offerings with Web3 in a way that is sustainable, transparent and infinitely scalable".
He then went on to outline the partnership's focus on growth across the globe:
"The company's excellent AI innovation will help to intensify its global marketplace lead – and with superior AI driven personalisation its user base will undoubtedly continue to grow – as new and existing customers will be seamlessly transitioned into the world of Web3 and all the exciting opportunities it brings".
After the investment- whose amount remains undisclosed- Cosmose is now valued at $500 million. For comparison was the company was last valued at $100 million back after raising $15 million in a Series A funding round back in 2020.
In the time between the two valuations, the company has expanded the scope of its product offerings, as it's now available across mainland China, Hong Kong, Japan, Singapore, and Southeast Asia.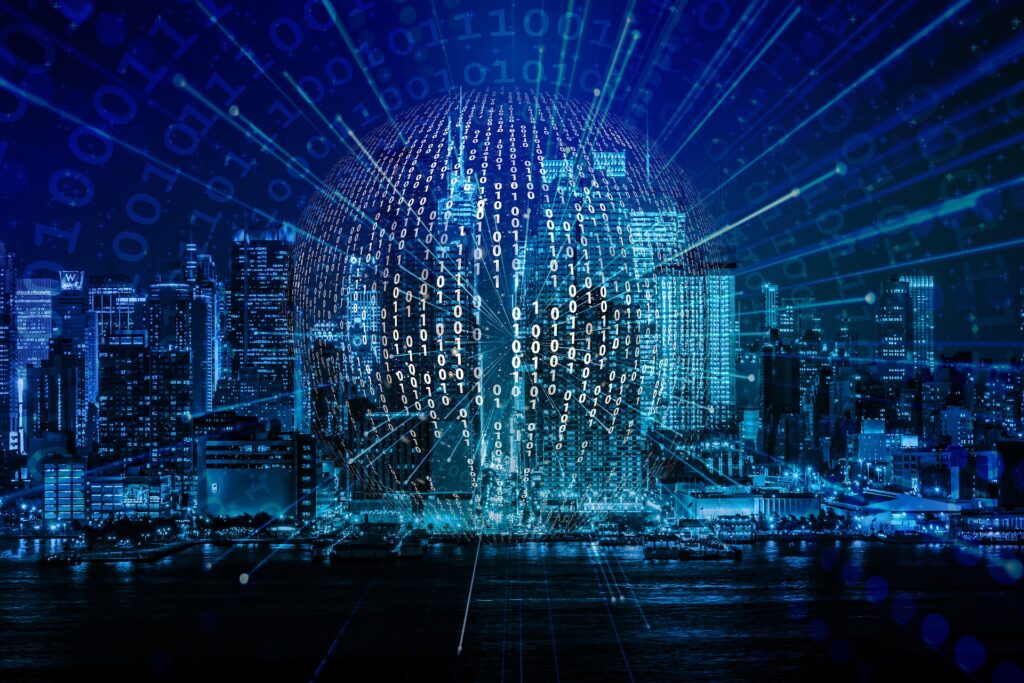 As makes perfect business sense, the deployment of Web3-AI technologies reaps benefits for both consumers and merchants, as for starters, they can both enjoy lower transaction costs.
There are also ample other benefits that come hand in hand, as with the tech's ability to tailor ads to sieve-out the irrelevant ones, users not only enjoy a more personalised experiences, but companies can reach their targeted audience more.
With blockchain and AI-infused gamified experiences also in play, users' experiences- again- can be enhanced, which in turn, allow companies to cultivate greater levels of loyalty amongst customers.
And finally- and perhaps most importantly- with the cutting-edge nature of both Web3 and AI tech, all of the above benefits can be enjoyed without any compromise to privacy and security.