How NFTs Will Disrupt the Music Industry
If you ask people outside of the Web3 world about NFTs, most immediately think about high-priced images that inexplicably sell for millions of dollars at auction houses. Even people in the NFT space tend to see NFTs as social clubs and profile pictures. However, the infallible proof of digital ownership has a variety of applications, and one of the biggest areas ripe for disruption is the music industry. Music is actually one of my common examples I use when explaining NFTs to somebody who has no idea what Non-Fungible Tokens are. That anecdote goes something like this…
The Issue with the Music Industry
Taylor Swift re-released her music because the record company owned the rights and profited greatly at the expense of her labors. Yes, they helped her get her music out (record companies are essentially giant marketing machines), but she's doing most of the hard work and is the face of her music. This disproportionate distribution of money in the music industry is common practice and largely seen as the price of entry to a record label or manager. You see it all the time. The Backstreet Boys and N*SYNC had similar issues when their record label and manager kept most of the money while they were the biggest acts in the world.
Self-Funding Through NFTs
Picture a world where this isn't an issue, and the artists and fans have more control in the music industry. NFTs can make that world possible. Imagine if instead of going to a record label, Taylor Swift self-funded through NFTs. She sells 30,000 NFTs at $500 each. When you buy one of these NFTs, you receive special benefits…almost like a fan club.
But instead of it being a membership that cancels if it's not renewed, you own it forever and can sell it on the open market. You could get things like backstage access, exclusive merchandise, discounted tickets, etc. In this scenario, Taylor Swift hasn't become uber-famous yet, but you dig her music, so you buy two NFTs. Others buy as well, and once they sell out, she's raised $15M to start her career, hire her team, and figure out pay structures for everyone in her circle. She's fully funded, and she's in charge.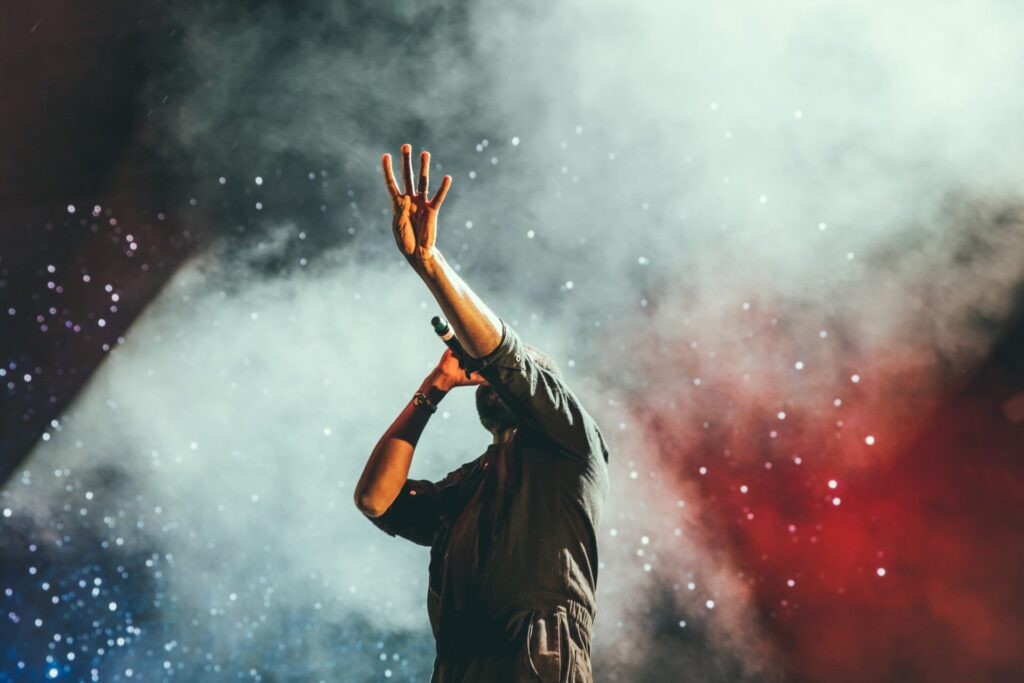 Musicians and Fans Both Win
Now, imagine in this scenario that Taylor Swift becomes as famous as she is today. Suddenly, those benefits she offered have a much higher demand. And with millions of Tay Tay fans, there's high demand for those 30,000 NFTs. Your $500 NFT could be worth $5,000, or even $50,000 now. As a fan, you profit alongside your favorite artists.
It also benefits Taylor to keep adding new utility and benefits to these NFTs, because she can code in a secondary royalty. Every time one is sold, she can take 5% of the sale price, creating an income stream in perpetuity. The more valuable she makes them, the more people buy/sell them, the more money she makes to continue to self-fund her career.
Using NFTs to Solve Real World Problems
The reason I like using this example with people who don't understand NFTs is because it shows how NFTs can serve a purpose in virtually any industry. Car sales can happen peer-to-peer with full transparency. Tickets can be innovated in a variety of ways and reward people who attend events. There are endless possibilities in how this can be applied, and we're just getting started.
Music is one I'm very excited about because the opportunity to empower creators and fans is too good ignore. We've seen some innovative artists, like Spottie WiFi, start this revolution, chasing their passion through NFTs. As more artists adopt this model, and new platforms empowering them emerge, I anticipate we'll see a seismic shift in the music industry.