Avoid Big Credit Card Fees on NBA Top Shot
It is safe to say any NBA Top Shot purchasing advice you have received over the last 5 months probably has not worked out too well.
No matter how smart of a purchase, how great of timing or how lucky you were, the moment has still likely been slowly fading in value and that sucks. It is frustrating BUT I am here to at least tell you a way to spend less on your moments. That's right, I am going to show you an extremely simple way that you can buy ANY moment for less than you currently do by saving you on the fees.
If you buy NBA Top Shot moments the way 99% of Collectors do, you are paying 5% in credit card fees, and paying another 5% when you sell. So basically, you must clear a 10% gain to break even! The method I will show you here almost completely removes the 5% credit card fee and replaces it with a fee of ~ $1, no matter how much you deposit. That's right, whether it's $50 or $50K, the fee is the same ~ $1.
Before You Start:
To follow this process, you will need to have an account set-up on Coinbase which will require you to link your bank account for deposits and you will need to verify your identity with your ID to make withdraws. If this is your first deposit on Coinbase, there will be a waiting period of 5 days before you can withdraw (more on that later). Once your Coinbase is set-up follow the process below, which I did completely in the app on my phone and included screenshots along the way.
The Process:
Open Coinbase App and add any amount you would like from your bank: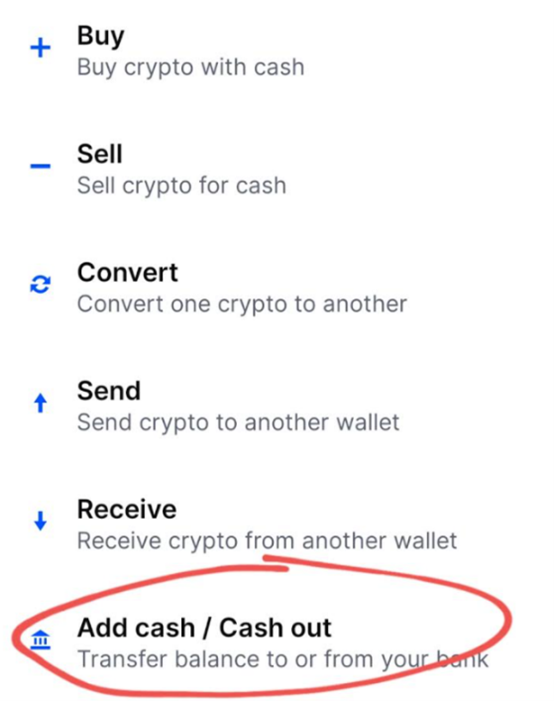 Confirm Add Cash, note no fee. I'll use $100 for this example: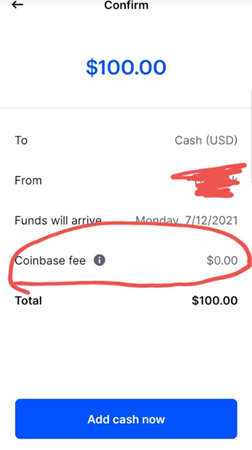 Use the Cash deposited to buy USDC 1 for 1: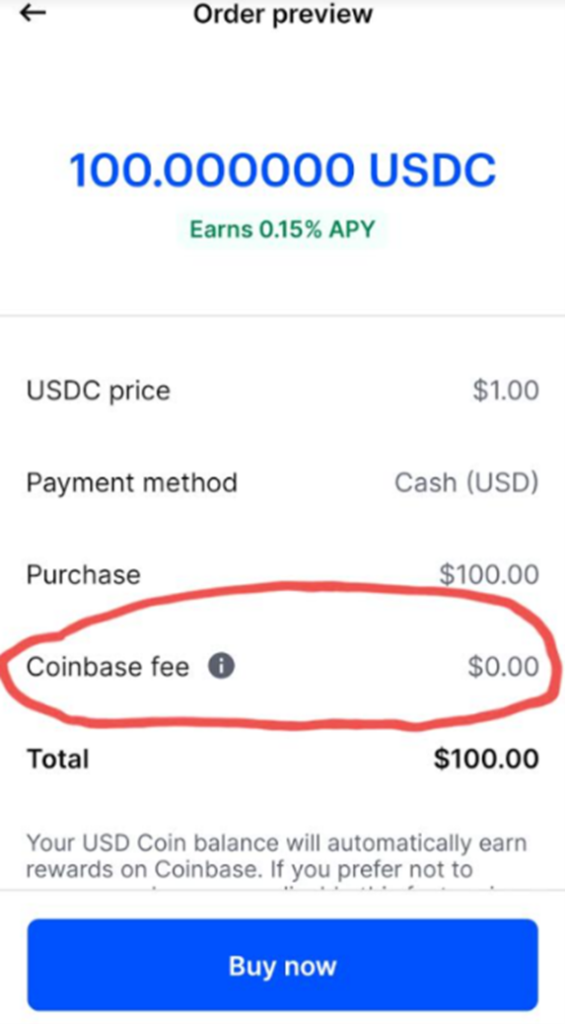 Now open NBA Top Shot and go to your Dapper Wallet to Add Funds: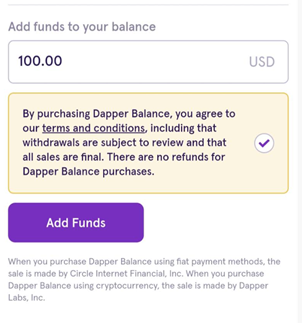 On the next page select Crypto and Pay with Crypto: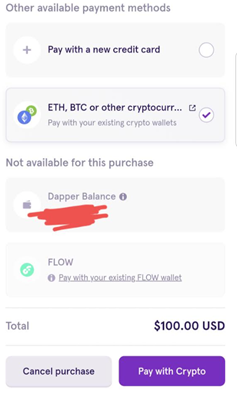 Next select USD Coin (I believe you can go through Coinbase as well by clicking Pay with Coinbase, but I go through USD Coin):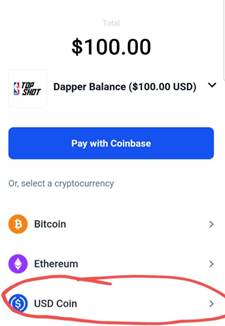 You will be prompted to log into Coinbase to connect your account and then you will get a USDC address for your Dapper Wallet. Copy this address and then go back to Coinbase: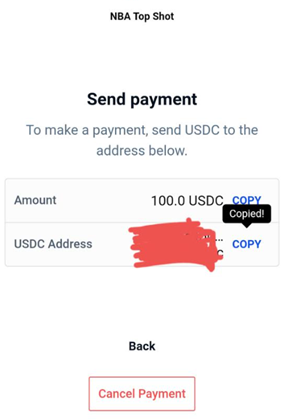 Now go back to Coinbase, send the USDC to the Dapper Wallet address you just copied and wait about 5 minutes for your funds to arrive. You will now see the funds in your Dapper Wallet.
For some fun, I decided to buy a moment with the $100 I sent. My preference is always Series 1 TS Debuts and saw a deal for $99.
Rookie badge, Young Squad, and Bright Future for De'Andre. Even though not my team, happy to invest in him.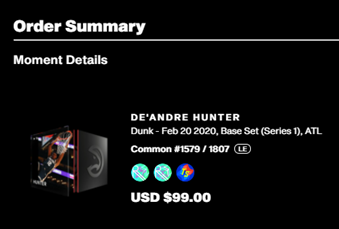 Some Additional Considerations on Timing:
If this is your first deposit into Coinbase or you do not have any cleared holdings within your existing Coinbase account, it will take at least 5 days for the funds to be ready to withdraw into NBA Top Shot. This is because of the time it takes for the funds to arrive and be ready to withdraw.
I know this sounds like a long wait for folks doing this for the first time, but I would highly suggest starting sooner than later so you can start buying moments for less soon.
Pro-tip: If you have the funds for it, make a deposit into your Coinbase and leave it there. You can put into whichever crypto you'd like or leave in USDC and earn interest! Once these funds clear and you leave them there you will be able to do same day transfers from Cash in you bank to Dapper on NBA Top Shot if you stay below that amount within a 5-day period. For example, I am holding Staked Ethereum within my Coinbase wallet so my transfers from Cash to Dapper are same day if I do not exceed that amount within a 5-day period.
Thank you for reading, I hope this method encourages more buying on the platform we love and at a minimum helps you all save on the fees #wenrakeback.
I would appreciate if you woud share on any social media and drop a comment below if you found this helpful. Looking forward to providing more content soon.