Recently, Yuga Labs has come under criticism for being "too complex". It can been easy to get lost in the sea of digital IP the company has created or acquired including Bored Ape Yacht Club, Otherside, 10KTF, CryptoPunks and Meebits.
It starts to make you wonder if there is some grand design at play that we simply can't see yet, or if the team is just throwing Web3 spaghetti at the wall to see what sticks.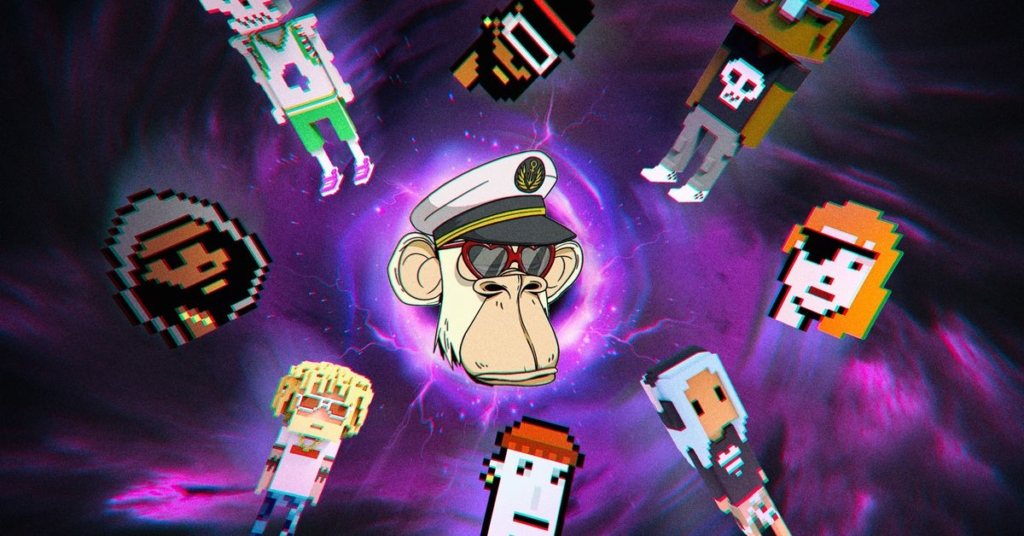 So let's take a bit of a deeper look at the Yuga ecosystem to see if we can't get a better understanding of what Gordon, Garga, No Sass, Emperor Tomato Ketchup and the team are up to.
DISCLAIMER: I own several Yuga NFTs but am in no way trying to pump my own bag here. Just a guy with a keyboard trying to help others make sense of things.
Yuga Labs Background
A quick overview of Yuga Labs for the uninitiated. Yuga Labs is a Web3 company founded in 2021. Headquartered in Miami, Florida, the company launched the now famous Bored Ape Yacht Club (BAYC) NFT collection in April of 2021 as a somewhat exclusive club (open to 10,000+ members) in Web3.
The brand quickly rose to fame as celebrities such as Jimmy Fallow, Paris Hilton, Snoop Dogg and Eminem also bought apes and used them as their profile pictures on social media, led likely by the strategic partnership Yuga had created with Guy O'Seary, a talent manager with clients such as Madonna and Red Hot Chili Peppers.
The company has since raised $450 million in funding and has launched a series of companion NFT collections under the BAYC banner and their Otherside metaverse brand. They have also made several strategic acquisitions since their founding, including CryptoPunks and MeeBits from LarvaLabs, as well as Wenew Labs (led by famous NFT artist Beeple and owner of the popular 10KTF NFT brand.)
The company continues to produce new NFT collections and related mini-games as part of their broader development. In December 2022, the company announced that Daniel Alegra, formerly COO of Activision/Blizzard would become the CEO of Yuga Labs, signaling a strong push into the gaming ecosystem.
Breaking Down the Yuga Ecosystem
It's easy to see Yuga as complex if you try to take it in all at once. So let's take a minute to break down the ecosystem a bit into its respective brands to see if we can't see the motives behind them.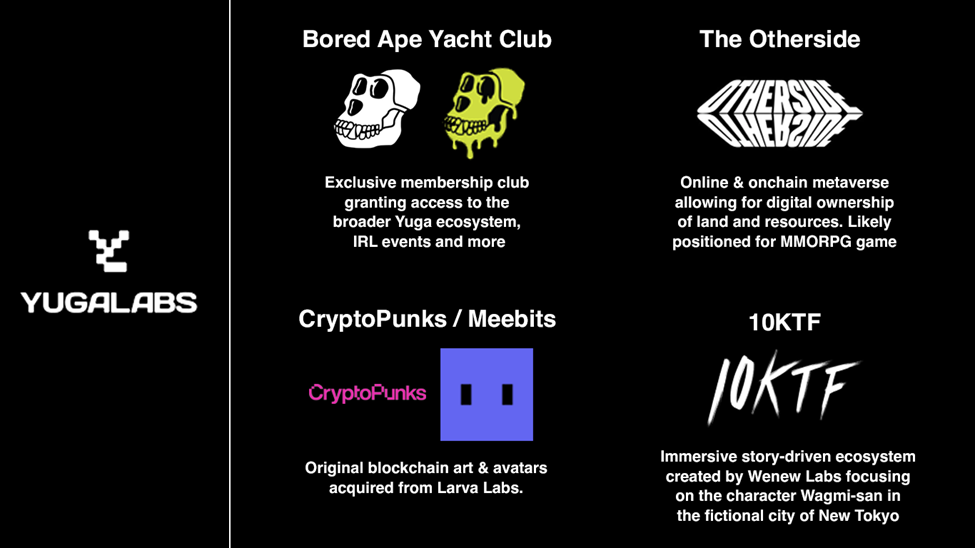 Bored Ape Yacht Club: The Membership Club
Comprised of the BAYC, Bored Ape Kennel Club (BAKC), Mutant Ape Yacht Club (MAYC) and HV-MTL NFT collections, this arm of Yuga serves as a membership club that grants holders access to benefits such as live events (e.g. ApeFest), exclusive merchandise and free NFT giveaways.
It also grants them inclusion in the BAYC community, which includes celebrities, entrepreneurs, artists, and other creators. The benefits, while substantial in financial value given market reaction to these collections, are generally more focused around creating entertaining experiences for holders.
The Otherside Metaverse
Announced in March of 2022 with the initial mint occurring the following month, The Otherside is a sister project to BAYC. Comprised of 200k parcels (or "deeds") of land, The Otherside is a metaverse the team at Yuga is creating.
No official word on how exactly users will be able to interact with this metaverse, but the recent hire of Daniel Alegra from Activision, clues Gordon and Garga leave in their podcast The Fucking Metaverse and the initial beta tests or "trips" of The Otherside indicate a massively multiple online role-playing game (MMORPG) universe given the scale of the "world" and the number of simultaneous users they appear to be building for.
CrytoPunks and Meebits
Acquired from Larva Labs, CryptoPunks (aka "Punks") were some of the earliest NFTs to gain noterietay outside the Web3 community, with celebrities such as Jay-Z using one as his profile picture on Twitter.
Meebits soon followed as an apparent avatar project for holders to be able to use in the various meta verses (e.g. Sandbox, Decentraland, etc) being build at the time.
Yuga has not built any additional integration for these projects into their others, outside of only saying the the Punks would likely remain a standalone art project given their historical significance in the NFT space as some of the original pixel art made in Web3.
10KTF
Acquired as part of the Wenew Labs acquisition, 10KTF is an ecosystem unto itself focused around the character Wagmi-san in the fictional city of New Tokyo. Holders can buy and customize objects such as digital hoodies, backpacks and shoes and complete missions within the 10KTF ecosystem for digital rewards.
Building The Disney of Web3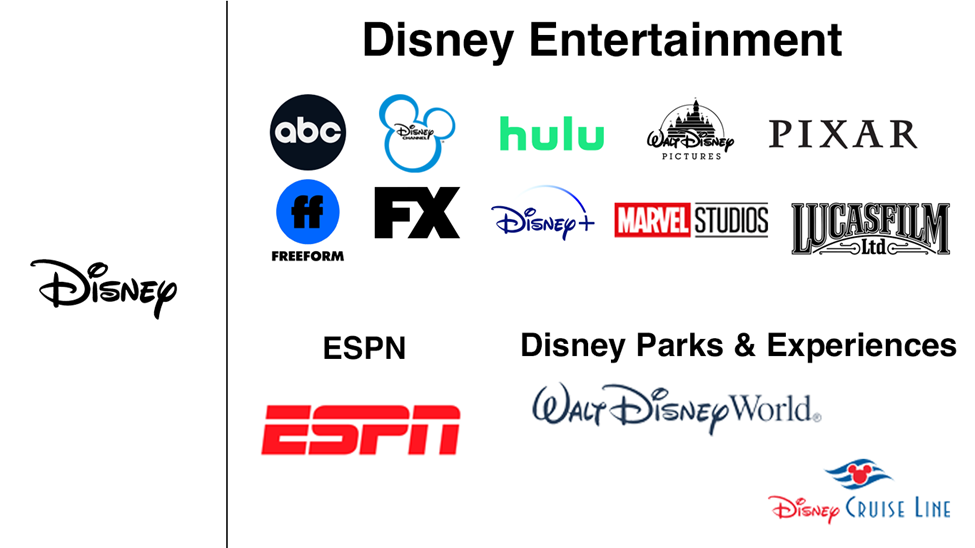 So, with all these seemingly disconnected projects living under one roof in Miami, how is a person supposed to navigate this complex ecosystem, or even afford the ability to do so given the market value of some of these Yuga assets.
The short answer in my opinion is that they aren't supposed to. While there is likely going to be some benefits of integration, meaning value given in one project to holders of another (meaning BAYC members receive benefits from 10KTF or vice versa), I think this is likely going to be an "extra" and not a requirement to enjoy and engage with any individual project. The closest comparable outside of Web3 that this mirrors is Disney.
Disney is global conglomerate that, while it started with cartoons and theme parks, it has since grown to also include brands such as Marvel, Star Wars, and Pixar to name a few. At an initial glance, Disney looks complex.
However, very few people are "Disney Maxi's" and interact heavily with every aspect of the company. Star Wars fans, Marvel fans and avid theme park visitors can all engage with their own vertical from Disney and never cross paths, but are all still part of the broader Disney ecosystem.
Some integration exists (e.g. you can ride the Galaxy's Edge Star Wars ride while visiting a theme park or see your favorite Avenger pop up in a cameo on a Disney Channel cartoon, but it's not required to fully enjoy the experience for where you want to engage.
And that is what Yuga appears to be building. An ecosystem of bespoke brands and experiences that, while based and Web3 and blockchain technology, offer unique and standalone benefits to the holders within each vertical, while always preserving the opportunity to integrate across verticals when it makes sense (or when they just want to have some fun).
If you want to engage in every aspect of their ecosystem, prepare for a learning curve to understand how to best navigate it. However, if you simply find a piece of it you can call home, that's ok too.
In the end, having more options for more people is a good thing.