"Power to the people! Blue for $8/month"

Elon Musk
This infamous tweet on November 1st sent Twitter into a frenzy as CEO Elon Musk gave the masses access to the holy grail of Twitter verification: the blue checkmark. While some criticized, some took advantage, and some continued doom scrolling, Visual artist Jack Butcher saw the opportunity to challenge people's conception of what it means to be "verified."
Jack Butcher and his Checks
Butcher's newest collection "Checks" is an open-edition NFT piece inspired by the notorious checkmark sold through the Ethereum blockchain. Each original piece features 80 blue twitter checks.
Following a successful mint of 16,027 pieces in 24 hours, with each identical NFT priced at, of course, $8, the floor quickly reached around $400, with some selling for more than $7500.
Butcher has a history of making compelling imagery while working as a creative director in advertising for some of the world's biggest brands: Mcdonald's, Amazon, and Ferrari. After leaving advertising, Butcher founded Visualize Value, providing courses on everything from building products to learning design for startups.
Jack's roots in NFTs trace back to the last bull run, having sold several notable NFTs during 2021, including "NFTs, explained" for 74 ETH (ETH was ironically about the same price at this time).
With "Checks" sudden rise in popularity, Butcher quickly began outlining the next steps via Twitter on how to make the check marks deflationary. With a focus on transparency, he details how he reverse-engineered his groundbreaking idea to reduce the total supply of Checks in circulation.
"Are checks more desirable if they are harder to get? If we can find out by incentivizing a reduction in supply, can we do it without destroying anything in the process?"
Butcher's inspiration for the next step came from Damien Hurst's "The Currency." The project allowed buyers to choose between the physical copy or digital copy of the artwork, with the latter being burned (on the blockchain or in actual flames at the Newport Street Gallery in London).
Jack and his team devised a similar burn mechanism based on the number 80. 80 is a semiperfect number, as some of the factors of 80 (excluding 80 itself) add up to 80.
The factors of 80 are 40, 20, 10, 5, 4, and 1.
"So what we've done is create editions that contain that number of checkmarks in each of them," Butcher said.
The burn mechanism involves destroying a certain number of Check NFTs to receive smaller editions in descending order. For example: if you have two 80-check NFTs and you "burn" them both, you will receive one 40 Check NFT. If you want to receive a 20-check NFT, you would need to burn two 40-check NFTs, and so on.
80 > 40 > 20 > 10 > 5 > 4 > 1
The process can be stopped at any point.
Quite perplexing I know, but luckily Butcher and his team have launched the site checks.art to visualize the process, as well as track live data on the collection.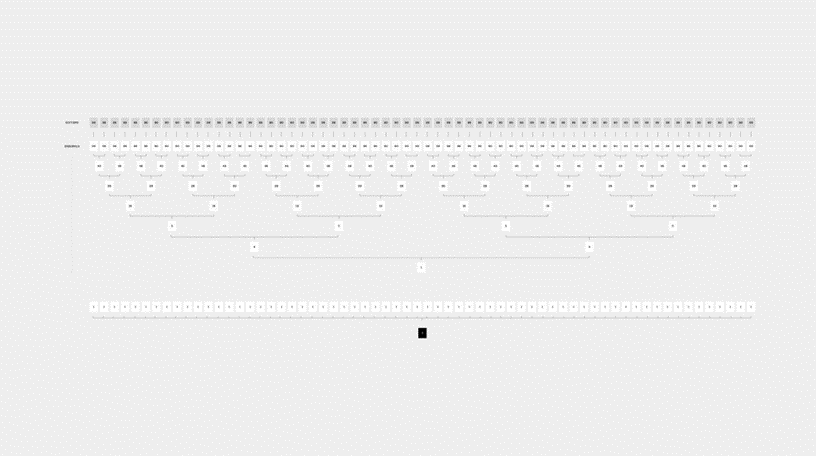 "There's three possible black checks," Butcher said. "So depending on how the work is received and people interact with it, that will determine whether or not we see one during our lifetime."

With the elusive black check needing lots of originals burned from the collection, the odds of one individual achieving this feat are small. The largest holder currently owns just over 300 Checks.
However, some speculate that it could become a community effort, with the top 42 holders having the necessary 4096 needed to mint the first black check, thus burning 25% of the supply. Butcher has not set an exact date on when the burn will begin and stated he may let the market dictate the future of the collection.
Checks Derivatives
The collection has gone on to inspire a sea of derivatives paying homage to the "Checks" as well as other notable projects throughout the space.
"Check for Mail" by @VinnieHagar
"Keks" by @Devonfigures
"Checkpunks" by @0xRoh *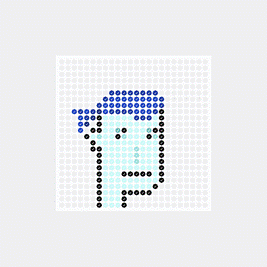 "CheckSquiggle" by @JordanLyall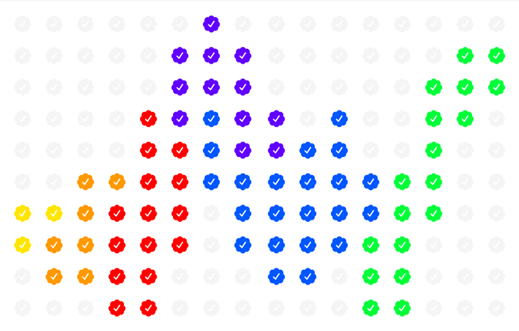 and even exchanges like Okx and SuperRare getting in on the meme-ification of the Twitter check: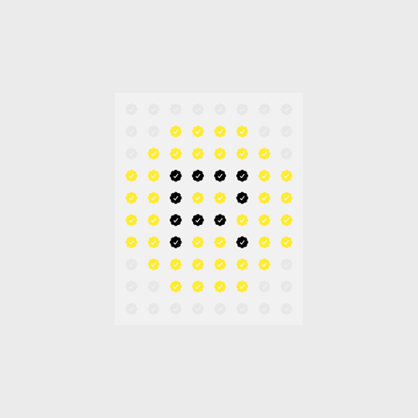 Butcher has taken the humble blue checkmark, a symbol of validation and status on social media, and turned it into something so much more.
Leonardo da Vinci once said, "Art is never finished, only abandoned" and the mystery surrounding the elusive black check, the ultimate prize, has added an element of intrigue that may very well see the life cycle of this project last for years.
Coming off a rough 2022 and crypto hovering around what some think is the official bottom, the new collection truly shows what kind of innovations can be built in the bear market.
*At the time of writing, the author of this article does own several Checkpunks