Our AI overlords are coming. The genie is out of the bottle, and there's no putting it back. The rapid advancement of artificial intelligence (AI) technology is causing a shift in the way businesses operate, and knowledge workers are at the forefront of this transformation.
At this point, you may have heard folks say, "AI won't replace you, but someone using AI will." The impact will actually be much more significant than this.
In the next 24 months, the rapid growth of AI will cause a fundamental shift in knowledge work and many people WILL lose jobs. This article will explain why knowledge work will be materially impacted, possible mitigating factors, and how people can stay ahead of the curve.  
What is a Knowledge Worker?
Knowledge workers are workers whose main capital is knowledge. This means professionals whose primary job responsibilities involve creating, analyzing, and managing information or knowledge. These workers rely on their cognitive skills, expertise, and experience to solve problems, make decisions, and generate value in various industries.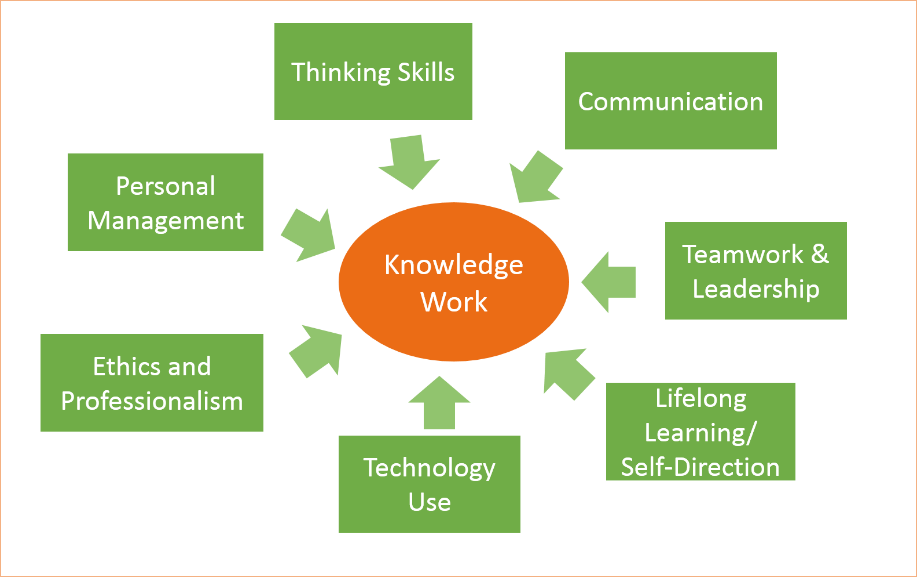 Examples include programmers, physicians, pharmacists, architects, engineers, scientists, design thinkers, public accountants, lawyers, editors, and academics, whose job is to "think for a living." There are over 100 million knowledge workers in the United States alone! 
Reasons AI Could Cause Widespread Job Loss
Capitalism and AI Adoption: In pursuing profit maximization, businesses constantly seek ways to reduce costs and increase efficiency. AI has the potential to automate many knowledge-based tasks, leading to reduced labor costs and improved productivity.
Private Equity Firms and AI Integration: Private equity firms are known for their focus on optimizing businesses for maximum returns. As AI technology becomes more advanced and affordable, these firms will likely push for adopting AI in their portfolio companies to streamline operations and boost profitability. One example of this trend is adopting AI-driven analytics tools in finance and banking, which has led to more efficient risk assessment and decision-making processes.
AI or Obsolete: Companies that do not embrace AI risk becoming obsolete in the face of competitors who harness this technology to streamline their operations. For instance, the retail industry has seen a surge in AI-powered solutions such as chatbots and inventory management systems, enabling companies that adopt these technologies to stay ahead of the competition. The Unilever AI-Powered Recruitment Process is another example that demonstrates how companies can streamline their operations by adopting AI solutions, in this case, for candidate screening and selection. If companies not adopting fast enough are at risk of obsolescence, jobs may not be lost directly by AI enhancements, but because the company may need to lay off employees to try and remain competitive. 
Companies are Unaware or Unprepared: Many companies may be unaware of, or unprepared for, the rapid advancements in AI technology. According to the recent AI readiness report released by Scale AI. Only 37% of companies signaled that AI will be highly critical to their business in the next 3 years. This lack of preparedness could result in a sudden and dramatic shift toward AI adoption as organizations scramble to catch up with their competitors. To mitigate this risk, companies should invest in internal training and education to ensure a smooth transition and empower employees to adapt to the changes.
Lack of Company Internal Education or Training: The absence of internal training and education on AI may leave companies at a disadvantage as they struggle to understand and implement this technology effectively. This knowledge gap could lead to a rapid replacement of knowledge workers by AI systems. Companies should prioritize upskilling and reskilling initiatives to help workers adapt and remain relevant in an AI-driven job market. Companies must invest in training their employees to implement such AI solutions effectively.
AI Tech is Really Good and Untapped: As AI technology becomes increasingly sophisticated and accessible, more businesses will likely discover previously untapped benefits and applications. In the current AI landscape, people are reporting 20-30% increases in productivity output with the use of AI. We are just getting started. This technology will only get MORE efficient and robust and will happen very quickly.
General Purpose Technologies and Their Impact on Jobs in the Past: Historically, general purpose technologies such as electricity and the internet have disrupted the job market and replaced human labor with machines. AI is another such technology, and its impact on knowledge workers is expected to follow a similar pattern. However, it is important to recognize that these transformations have also created new job opportunities in emerging sectors, which could offset the loss of knowledge worker positions. Knowledge workers can adapt to the changing job market and find new opportunities in AI-driven industries by focusing on retraining and upskilling.
What Could Slow This Down?
Mitigating Factors:
Government Regulation: Government regulation of AI could slow its adoption and limit the extent to which knowledge workers are replaced. By implementing policies that promote responsible AI development and use, governments can help ensure a smoother transition in the job market. The problem is that government oversight will likely be outpaced by AI growth.
Massive Legal Precedent of How Models Were Trained: Legal challenges surrounding the training of AI models could lead to shutdowns or delays in AI implementation, thus protecting knowledge workers' jobs in the short term. As the legal framework around AI evolves, it is essential to establish clear guidelines and best practices for model training and data usage.
More Jobs Created than Lost: AI adoption may create new job opportunities that outweigh the loss of knowledge worker positions, mitigating the overall impact on employment. As AI transforms various industries, new roles focused on AI development, maintenance, and ethical considerations could emerge, providing opportunities for workers who are willing to adapt and learn new skills.
Overestimate Adoption Rate of Companies: Companies may be slower to adopt AI than anticipated due to cost, infrastructure limitations, or resistance to change. This could slow the displacement of knowledge workers by AI technology. Additionally, the adoption of AI may vary significantly across industries, making it important to consider sector-specific nuances when predicting the timeline for AI's impact on knowledge workers.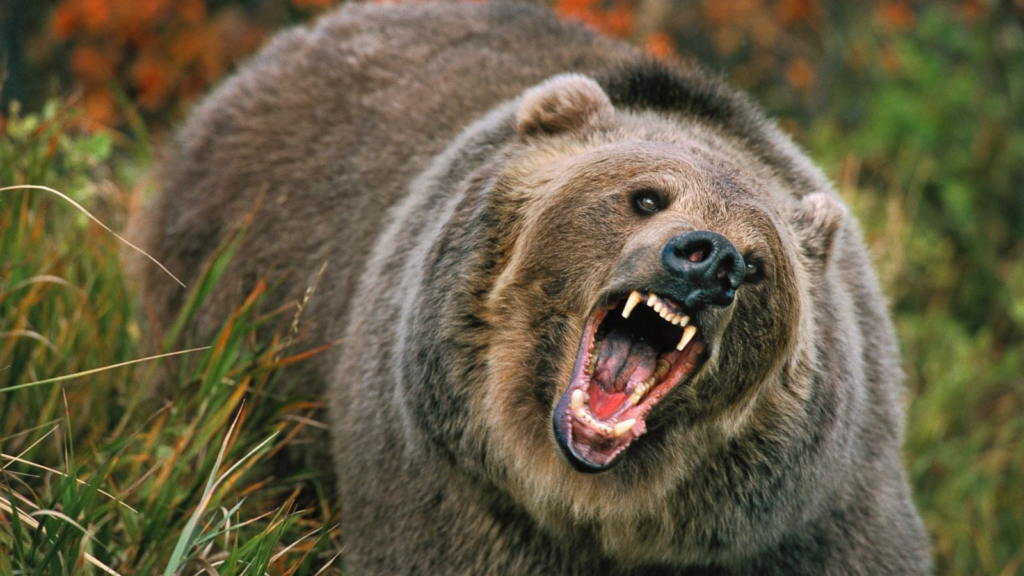 "You don't have to run faster than the bear to get away. You just have to run faster than the guy next to you."

Jim Butcher


How Can You Stay Ahead of the Trend?
To stay ahead of the challenges outlined in the article, knowledge workers can adopt the following strategies:
Continuous learning: Keep updated with new technologies, tools, and trends related to AI and their specific industry. This could involve taking online courses, attending workshops, or participating in relevant conferences and webinars. For example, a data analyst can learn about new AI-driven data analysis tools and techniques to improve efficiency and skills. GET YOUR HANDS DIRTY! Use the tools at your disposal and experiment with how they can currently be utilized in your workflow.
Adaptability: Be open to change and adapt to new ways of working. Embrace AI tools that complement and enhance human skills rather than resisting them.
Networking: Build connections with other professionals, both within and outside their industry, to share experiences and learn about new developments in AI. Networking can also help knowledge workers identify new job opportunities and collaborations.
Focus on creativity and emotional intelligence: While AI can automate many tasks, it still struggles with creativity and emotional understanding. Knowledge workers can hone these skills to differentiate themselves from AI-driven systems. For example, a designer can focus on developing innovative design concepts and understanding user emotions to create products that resonate with customers.
By staying proactive and embracing the changes brought by AI, knowledge workers can ensure they remain relevant and successful in the face of AI-driven disruptions.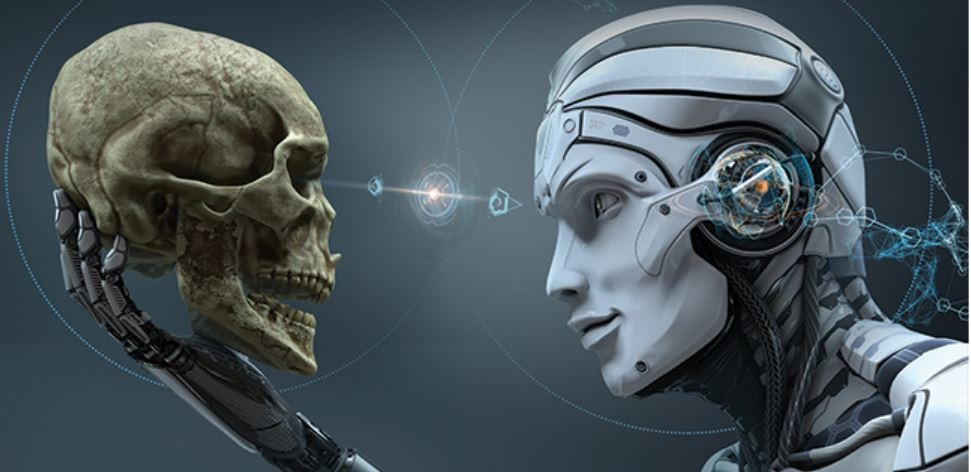 The impact of AI on knowledge workers is a complex and multifaceted issue that presents challenges and opportunities. If you are reading this, you must get involved now. Give yourself an edge. Play with ChatGPT, and make some art on MidJourney.
Get your hands dirty and understand the incredible impact that AI will have on the world and your specific area of expertise. Become a resource for your company. 
Make yourself irreplaceable. Your future AI-cloned self will thank you!