NFTs: Long-Term Applications
Prepare yourself for an entirely revolutionized digital future with NFTs.
The way we work, learn, play, and socialize is undergoing a complete makeover. This is the promise of digital authentication through non-fungible assets that will serve as tickets, certificates, and proofs of ownership.
They will be integrated into many aspects of everyday life and take the place of the more outdated digital system that relies on centralized forces to operate. For example, accessing amusement parks, festivals, movies, games, and venues will evolve outside the traditional system using this technology.
Before digital passes, access was permitted through physical tickets which were easy to replicate making it simple for bad actors to commit fraud. Digitalization of access through individual account verification by a centralized third party almost fully solved this issue, but not without its own shortcomings.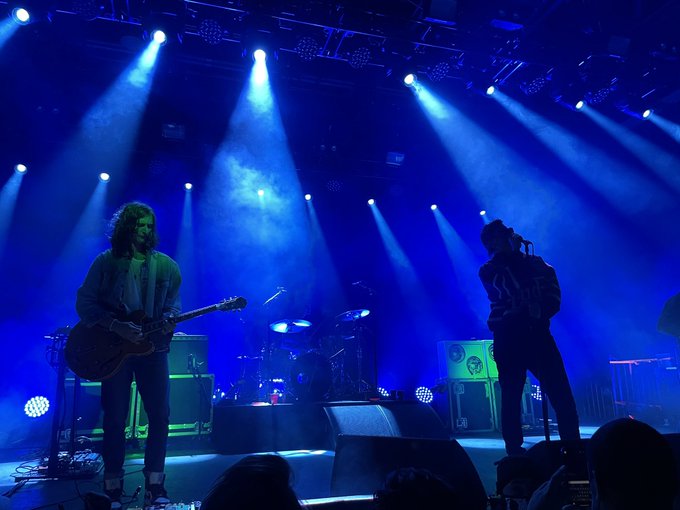 Now, there is an entirely full proof way to ensure individual ownership of membership. Non-fungible tokens provide digital authenticity that can in no way be replicated, transformed, or revoked by the issuer. Both parties can be assured that the purchaser will always remain the rightful owner of that membership (contingent on the owner's security practices). The NFT will also serve as a memento for each experience, i.e., the ticket is an MP4 displaying the festival grounds of an annual music festival.
Supporting your favorite artists and musicians will become much more personal. The peer-to-peer method of exchanging value will bridge the gap between creators and collectors, in turn forging great friendships between likeminded individuals. Artists will reclaim power over their artistry, which is commonly stripped away by opportunistic middlemen. Creators can fully express their artistic authenticity without bending to the will of an overseer who owns their intellectual property.
The traditional education system will undergo a transformation as well, as NFT digital authenticity will upgrade the sloppy digital record system that has plenty of its own shortcomings. The world of luxury goods will similarly benefit from non-fungibles as a sure-fire means to prove authenticity of the goods. Additionally, details can be added to the NFT that provide information on location, date, time, etc. All of this information will be immutably preserved without requiring a third party to verify legitimacy.
Gamers know all too well the value of their in-game progress and collectibles. Take a minute to think about what happens when a company or game goes under. How many personal investments are lost to the collapse? NFTs preserve the content that a gamer may pay for or painstakingly earn, and depending on the format, the content may be cross-compatible with other platforms. This is an alluring prospect for gamers who are interested in preserving their digital identity based on the assets they accrue.
Considering these long-term use cases of NFTs and where the greatest value will gravitate toward, it is a highly recommended that investors look for projects that aim to tackle these goals.
Don't Get Stuck with the Bag
As of late, you may find yourself drowning in a sea of choices as multiple 10k avatar projects drop daily. Now more than ever, it is paramount to step back and consider the viability that these projects will endure into the short to long-term future. Quickly flipping within the first few days of a drop has become a popular strategy among hopeful NFT collectors that wish to at least double their initial investment in a short period of time.
As the market continues to become saturated with low-effort, "cash-grab" projects, the likelihood these flips will be successful quickly diminishes. Given that most of these drops sink below mint price out of the gate, the hope of a wildly profitable flip becomes akin to the hope of winning a lottery ticket.
Therefore, many traders have approached recent drops with the "lottery-ticket" mindset. They set aside what they are willing to lose entirely and cross their fingers at the time of reveal, hoping they are lucky enough to score a top 1% collectible. Even for some who manage to luck out on such a rare drop, there are many projects that collapse, devaluing them entirely. If you sincerely want to distinguish the signal from the noise, there are several long-term strategies that will help you mitigate heavy risks.
Listen to your gut.
First and foremost, trust your instinct. If a project emits a bad vibe, this is your first red flag. If the art or roadmap does not make sense to you, this may be the best chance you have to back away before getting dragged down with a sinking ship.
Identify who is behind the project.
Just as important, identify the team behind a project. Have people fostered trust and credibility within their community? Study how they run their social media accounts. Sometimes a project can be weeded out instantly if you find the team is disrespectful or disorganized. Their interaction with the community speaks volumes on whether they will be sticking around for the long run.
Do not be influenced.
Crypto and Twitter have a strong marriage, and from that marriage spawned demon love children known as "crypto influencers." These self-proclaimed experts frequently make bold claims and bets that many followers blindly accept. As Philip E. Tetlock described in the New York Times Best Seller, Superforecasting, most experts are no more accurate at predicting future events than "a dart-throwing Chimpanzee" (8). Let's keep this in mind before apeing into projects based on the opinions of sensationalist twitter figures.
1-Year Test
Take a minute to think about the long-term viability of the project and where you see its place 1 year from now. That is a long time, and most projects will be long dead and forgotten by then. If you struggle to see a place for the project 1 year out, this may be a high-risk decision. Although it is not a horrible idea to pick a few of these, if most of your moves do not pass the 1-year test in your mind, it is likely that you will run out of liquidity quickly.
In brief, common sense is your friend in this space. With so many potential use-cases for NFTs, there will be plenty of promising opportunities to invest in. For this reason, it would be wise to position yourself accordingly and remember to search for the signal in the noise.