To celebrate the addition of its Polygon NFT launchpad, Magic Eden is hosting a month-long gaming bonanza throughout March called 'Mint Madness'.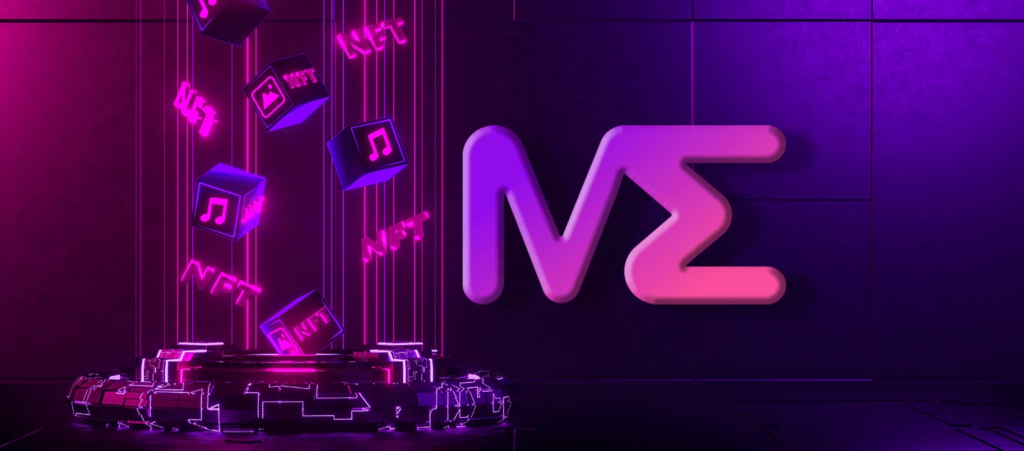 Here, Mint Madness will entail the roll-out of over a dozen Web3 games across three different blockchains, with each being available to mint for free.
Of course, Web3 games built on Polygon will make up most of the roll out, as well as those residing on the network's Layer-1 counterpart, Ethereum. Given Magic Eden's stature as a- or if not 'the'- leading Solana NFT marketplace, such blockchain is the third and final one to be involved in the event.
Per a list in which Magic Eden posted on Twitter, a total of 13 Web3 games will be released, with 6 to be released in the first half of March, and 7 to be released in the second half.

These include:
Planet Mojo: A metaverse gaming platform set in a "mysterious alien world where players will compete with their NFT-owned customised teams in player versus player (PvP) play and earn games".
At the time of writing, the mint for Magic Eden users to claim a free Planet Mojo Champion NFT has concluded in sell-out style. Given the time stamps of the mint's 'opening' and 'sold out' announcements, it took as little as (approximately) 15-20 minutes for the NFTs to sell out.
MetaStar Strikers: An immersive footballing (soccer) world where through using NFTs, players can engage in Play-to-Earn (P2E) multiplayer matches to accumulate its in-game token $MSTAR.
Alaska Gold Rush: "The first Web3 native game with an open world and exciting plot and adventures within the metaverse". Here, players are tasked with exploring the unexplored land of Alaska to build and design their own lands and buildings (through the use of NFTs)- where in doing so, they'll discover 'riches' such as the game's native $GOLD token.
Papu Superstars: As a free to-play Web3 gaming franchise "built for the NFT community," Papa Superstars allows users to play with characters from NFTs collection they own in an array of different gaming environments.
Realm Hunter: A soon to be (properly) revealed Zelda-esque open-world based around a 'hunt'.
Although tipped by Magic Eden for its NFT mint to the place in the first half of March, the project itself has informed its community that an announcement with the NFT marketplace is likely on March 27th.
SHRAPNEL: A popular AAA first-person shooter (FPS) "powered by next-generation community-driven tools," as well as "a rich set of player-creation tools, combining combat, creation, curation, and connection into a community where players own the platform and decide its future".
The game is built on both the Polygon and Ethereum blockchains, with both editions to be released separately across the month.
Petobots: A multi-chain, NFT-based gaming ecosystem that includes three PvP mini-games based on familiar games such as rock-paper-scissors (but with a 'twist to make them more fun and engaging). Players must own a Petobots NFT to play the games, where within each, they will also be able to make bets with their $PBOT tokens.
Legendary: Heroes Unchained: A fantasy-come-Sci-Fi Web3 role-playing game (RPG). Once released, users will begin building collections of NFT heroes. From here- and through collecting NFT land and 'gear'- they will be able assemble NFT armies for exploring the darkest dungeons, engaging in PvP combat, joining Guild-vs-Guild events, and earning on-chain assets.
Blast Royale: Free to play (F2P) on Andorra and iOS, Blast Royale is a top-down perspective Web3 game based around the ever-popular Battle Royale concept. Here, players can customise their loadouts with NFT equipment, earn rewards, trade on its integrated marketplace, and most importantly, play online with friends.
Rogue Nation: Built by Moonlit Games gaming studio, Rogue Nation is another F2P mobile-first game that's centred around action role-playing. The game combines fast-paced gameplay (similar to that of League of Legends) with an array of customisable NFT avenues- for both weapons and characters- to allow players to make progress through their actions.
Tearing Spaces: Tearing Spaces is "where legends are born and battles never end". Although still in development, the game is said to use a multiplayer online battle arena concept wherein teams of three fight it out to defeat each respective boss.
Freckle TV: Freckle TV is a daily trivia ecosystem that releases interactive gameshows every weekday (with many being in partnership with branded IP such as The Smurfs). The NFTs to be minted throughout March Madness are said to have utility in the ecosystem, however the specifics of these remain unknown for now.
With Polygon most certainly staying in the spotlight across the month, Mint Madness also includes a 20,0000 $MATIC prize pool- i.e. Polygon's native token. To encourage trading, such pool will be shared amongst the 'top 10 traders' of Polygon NFTs on the platform.
And finally, Mint Madness also offers the chance for players to gain whitelist spots for each of the projects.