NFTs and play-to-earn (P2E) games have been met with significant resistance by the gaming community. Why? Gamers hate the prioritization of money over the gaming experience. No one knows that better than Susan Cummings, CEO and Co-founder of Petaverse Network.

Susan and Lee Cummings, her husband and Creative Director / Co-founder of Petaverse Network, have over two decades of experience in game development and publishing. Both had long tenures with Rockstar Games (ex: Grand Theft Auto) and built up 2K Games / 2K Sports (Ex: Bioshock, Borderlands, etc.), which Susan co-founded. Now, through their company, Tiny Rebel Games, they are launching a new cross-chain experience.
Project Background
The goal of Petaverse is to combine AR (augmented reality), gaming, and blockchain technology to create an open standard for digital pets in the metaverse. After closing a $7 million fundraising round in March of 2022, Susan and her company went to work building the mobile-based metaverse project.
Why launch an experience with digital pets? Currently, NFTs aren't popular among hardcore gamers, but that's not the demographic Petaverse is targeting. Susan believes everyone can relate to pets and that provides a commonality between people. This type of gameplay is able to capture a broader audience.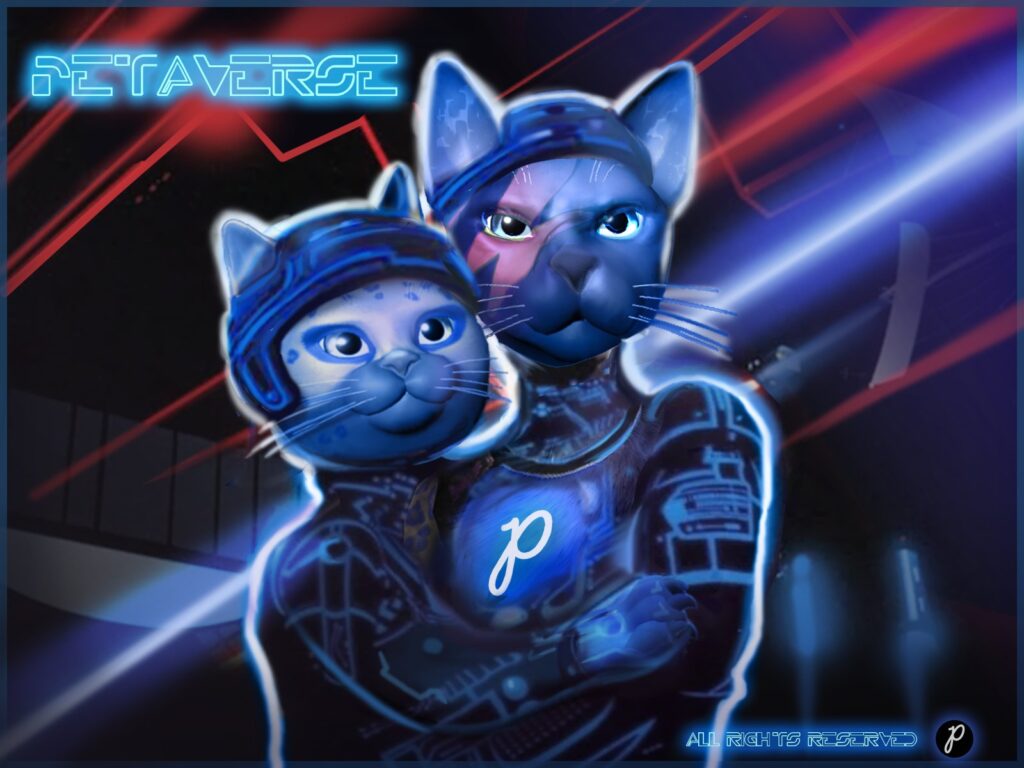 Do you remember Nintendogs? It was one of the most popular, if not the most popular, Nintendo DS games created. One of the biggest contributors to its success was that you didn't need to be a "gamer" to enjoy Nintendogs. All you needed was a stylus and a love for animals. However, when the production of the Nintendo DS stopped, pets were lost in an old device with an old art style. This brings up an important concept of ownership.
Interoperability
Tiny Rebel Games is not driven by P2E, but rather play-to-OWN. Gamers have rented their in-game assets for decades, but now it's time to own their assets. Ownership means you can collect to save OR to sell. That is one of the promises web3 and blockchain gaming is supposed to bring us. However, owning an asset is only one piece of the equation. The second piece that needs to be solved is interoperability. Currently, web3 is made up of disconnected blockchains and any digital object disappears with the death of a blockchain.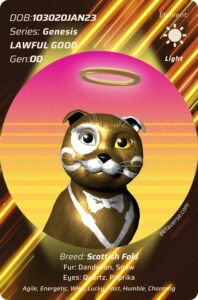 Petaverse aims to become the first cross-chain platform for digital pets. How do they plan to solve interoperability? Every "pet" exists as DNA with descriptors, such as behavioral and social characteristics. For example, pets can be described as agile vs clumsy, arrogant vs humble, amount of speed, level of morality, and the list goes on.
Why does this make Petaverse unique? All of these attributes are in the metadata and defined as an open standard, which means the metadata can be reinterpreted and taken into new experiences. People complain about not being able to take a Fortnite skin into Call of Duty, but it doesn't work because the art styles don't match.
"The goal of the Petaverse is to create the first NFT pet with the potential to exist in perpetuity. Perpetuity, of course, includes the ability for this pet to outlive whatever blockchain it is currently built upon, and have the ability to migrate to theoretical future successor blockchains (or any other possible future innovation that replaces current blockchains)."

Petaverse Whitepaper
Anyone who wants to build a pet experience can use the Petaverse Network tech stack, via Unity, completely free. This saves creators from building a pet animation system, which frees up substantial time and money. If you're interested in their interoperability thesis, then check out their whitepaper (also available via spotify).
Mint Details
The Petaverse collection will contain a supply of 7777 with a mint price of 0.15 eth. This makes their raise approximately $1.6 million based on eth prices ($1,405) at the time of this writing.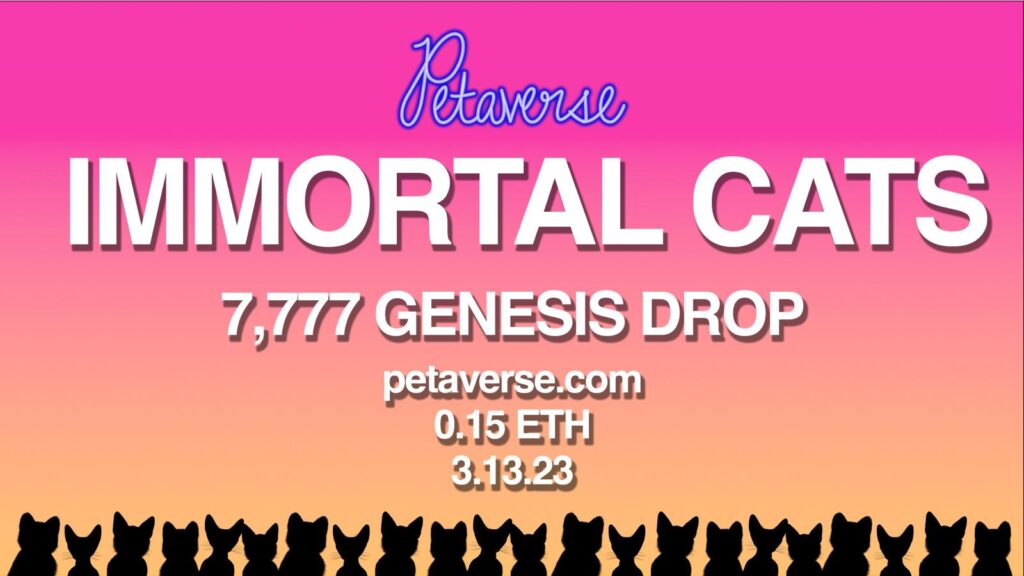 The Petaverse Genesis mint will be handled using vouchers to hide pet traits until they're exchanged for a random cat. Voucher sales will start on March 13th and can only be purchased via their official website. Voucher redemption / unboxing will occur on March 27th. Read Petaverse's step-by-step mint guide if you need help.
One question web3 minters always have is "what happens if the project doesn't mint out?" Susan and her team have prepared for this scenario by setting up a DAO treasure called the Petaverse Foundation. The project has committed to locking up any remaining supply and using it at a later day. Susan wanted to be sure there was a large enough supply for a Genesis collection because it plays into their future plans.
Once the voucher sale period expires, any unclaimed vouchers will be bought by the funds already allocated in their DAO Treasury called Petaverse Foundation.
What Do You Get?
The Immortal Cats will act as a key or pass into the entire ecosystem. Every Petaverse pet comes with a custom biography based on their personality traits. Owners will also receive an ID card (like a PFP), which can update automatically as the project rolls out accessories later this year. The team has also created multiple experiences and will provide immediate utility post launch.
The Meme-o-tron: The meme-o-tron will be released on day 1. It's integrated into Android, iPhone (already Apple approved), and via browser extension.
Petaverse VR (virtual reality): Sometime shortly after launch, owners will get access to a VR experience. This will be available via Quest 2.
Other Experiences: Later this year Petaverse will provide Twitch integration (pets live on stream), pet breeding (ecosystem expansion), and a multiplatform pet care experience (ex: tamagotchi)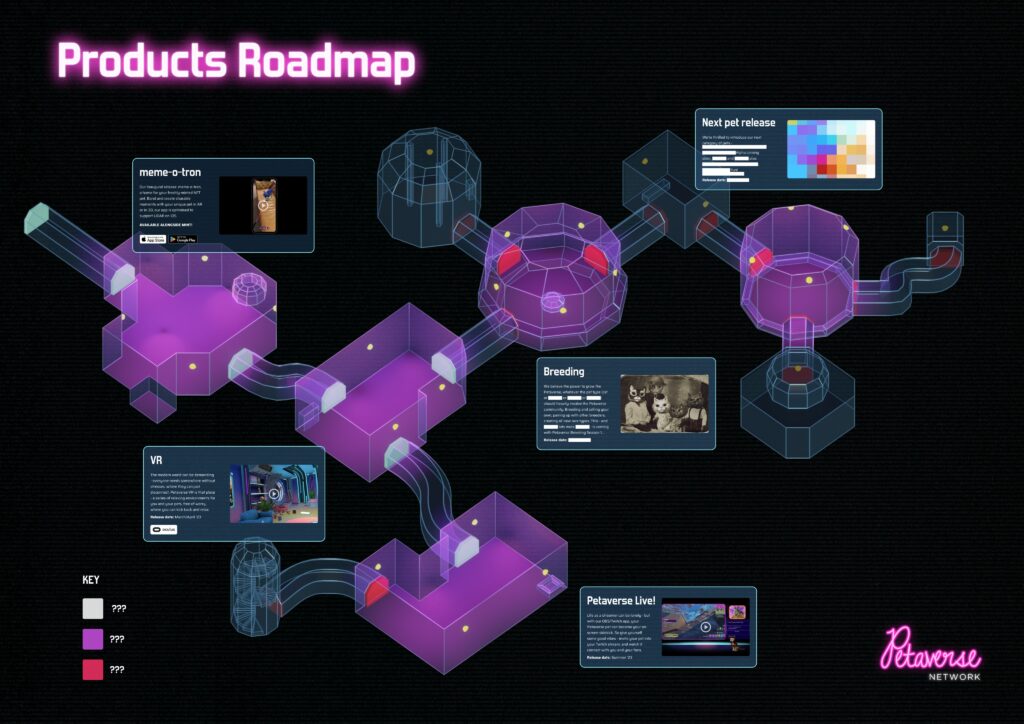 Genesis cat owners will also have access to new projects in the form of free, early access, and limited access drops.
Ecosystem Expansion
Susan understands the web3 market dynamics and has seen what increasing supply does in the current environment. The team is being thoughtful in how to balance ecosystem expansion, but haven't released many details.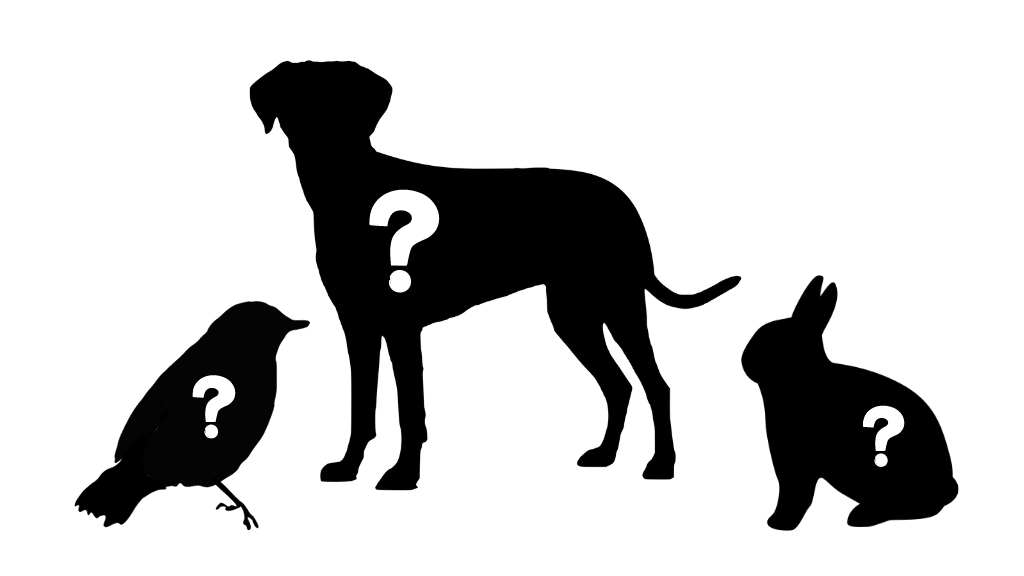 We do know the next generations will be released in some form of "seasons." The next pet is already in development and already being animated. Susan said we can expect the next release sometime in Q3. In addition, they already know what the third pet is likely to be, but development hasn't begun yet.
Immortal Pets
Web3 is in a period of experimentation and the premise for Petaverse is simple: How can I own my stuff, take it anywhere, and build cool stuff with it? One of the value props of web3 and blockchain technology was its ability to revolutionize the gaming industry via asset ownership.
Though these assets will be yours to keep or sell, Tiny Rebel Labs hopes users will develop a deep bond with their pets and never want to part ways. Susan believes these pets can be something people can pass down to their children and/or grandchildren.
Check out this article about another big name company who recently dropped into web3.