Relatively speaking, the involvement of NFTs within social movements remains pretty scarce, as whilst many art pieces may elicit thought provoking imagery — through artists such as Beeple — not very often do the two worlds become publicly intertwined.
That being said, with the majority of NFTs being art-depicting in nature, there is most-certainly still scope for social movement controversy to arise. And like any other industry, the art world itself is also cluttered with underlying socioeconomic and political dynamics (which most consumers will never become aware of).
In the latest episode of NFT antics, the latter here is what's in focus, as world-renown auction house Sotheby's has suspended its latest NFT exhibition due to a participating artist shedding light on the lack of female representation involved.
No More 'Glitch-ism' (For Now)
On Sunday 26th March, Sotheby's announced that it's putting a stop to 'Glitch-ism'- i.e. the second leg of the infamous auction house's 'Natively Digital' NFT exhibition series.
As previously stated, such decision was made in response to comments and actions made by one of the participating artists. More specifically, the artist in question here is Patrick Amadon, who, after showcasing his glitch art pieces, stated his intent to withdraw from the auction due to the lack of female-identifying artist representation.
Amadon's announcement to withdraw from the auction came via Twitter, where he said the following:
"I am pulling my work from the Sothebys sale. While I believe it was a genuine oversight and the team means well, the lack of representation is a serious issue and we need to address this in our space. Female-identifying artists have played a major role in the glitch movement."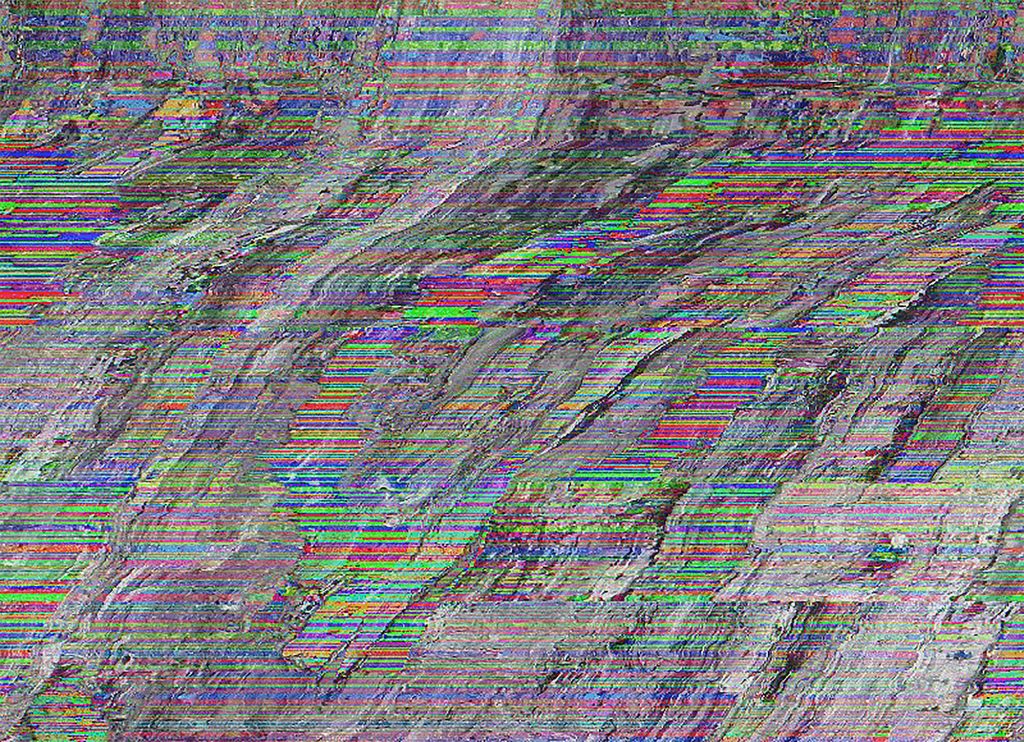 In making further comments about his decision to pull out of the auction, Amadon inferred that his efforts aren't necessarily aimed at 'Glitch-ism' in isolation, and that instead, he hopes that his actions of today will prompt more representation across the art scene moving forwards:
"Representation is important. Inclusivity is important. It's critical that we build this movement correctly since everything we do now not only affects our community today, it will affect thousands on thousands of future artists that inherit what we've left them."
After rapturous feedback from the NFT community, Sotheby's made the decision to the pause the sale the very next day:
"Following feedback from the community, Sotheby's is pausing 'Natively Digital: Glitch-ism' to redress the imbalance in representation within the sale, and will restart with a more equitable and diverse group of artists at a later date. Sotheby's remains committed to working closely with the community to ensure sales are artist-driven and represent the breadth of digital artists working in Glitch Art and throughout the space." 
In adding an extra layer of integrity to Amadon's protest, the artist was on course to receive a hefty lump sum of money for his 'STATIC GLITCH 2013' NFT piece. Prior to his announcement, the piece has attracted 21 bids, with the latest offer being $8,500.
Glitch-ism
'Glitch-ism' was penned it to take place from March 24-31 in New York, with works from the likes of XCOPY, JakNFT, jakethedegen, and more, being in attendance.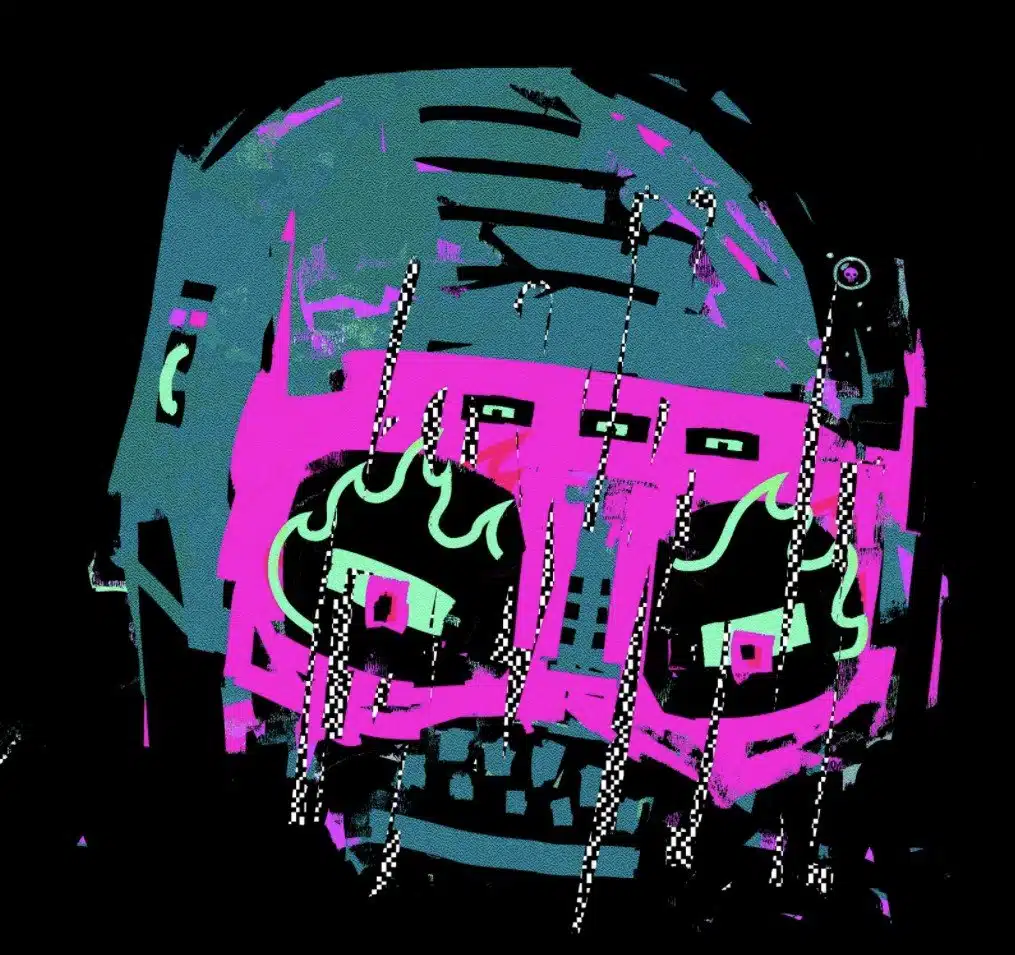 As its name suggests, the weeklong event was supposed to be a celebration of all things 'glitch art' — i.e. an artisan style that revolves around intentional errors and glitches in digital media. Per the words of Sotheby's, such genre 'has had a deep and profound impact on the formation of the Digital Art World as a whole'. 
It was also a first-of-its-kind online auction, with 21 participating artists having the chance to auction off their glitch art creations- be it JPEGs, MP4s, and/or GIFs- as NFTs.
In addition, 'Glitch-ism' came in wake of the more successful 'Natively Digital: Oddly Satisfying' exhibition, which again, was a weeklong event which paid homage to the art that has arisen from its namesake Reddit 'subreddit'. 
'Oddly Satisfying' essentially served as the exhibition's first leg, with 58 NFT pieces from the likes of ARC, Beeple, Clement Morin, Ryan Talbot, Lucas Zanotto, and more, being up for grabs.
Patrick Amadon – The Non-Fungible Egalitarian
Back to Amadon, the glitch art artist is in-fact no stranger to art-come-social-movement controversy, as earlier this month his artwork 'No Rioters' was pulled from a billboard in Hong Kong.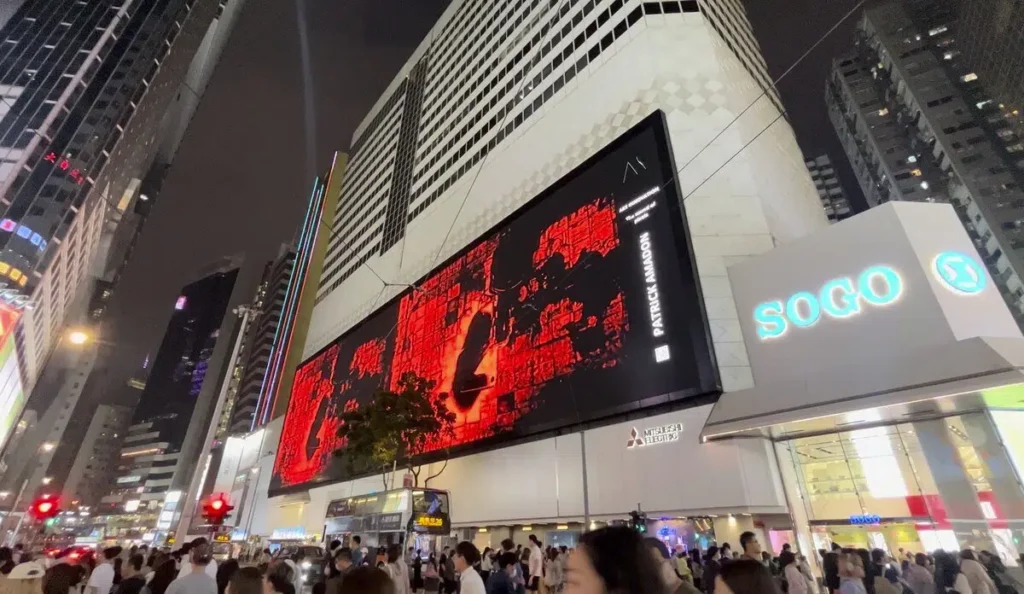 The piece was inspired by the city's pro-democracy riots back in 2019, with its premise seeking to display solidarity across rioters, whilst simultaneously showing the names of those who were arrested during the movement (as well details about the prison sentences they received).
Intuitively, Amadon received a new wave of publicity through the pull-down of his artwork, which is why many are inspired by his decision to leverage his time in the spotlight by highlighting the lack of female representation in the art scene.