PROOF Collective was founded by Digg co-founder Kevin Rose and designer Justin Mezzell. In 2021, they introduced the PROOF Collective Pass, a collective of 1,000 NFT collectors and artists spawned from the PROOF Podcast. In 2022, they brought us a few Grails Seasons, plus PFP collections Moonbirds and Oddities.
In August, fellow dGen Steve (NFTbark) covered all the news revealed by the PROOF team in their Future PROOF event. In the few months since, the team has shared more about their plans to take 2023 by storm. Let's take a look.
Disclosure: At the time of this post, CT owns 1 Oddities NFT.
PROOF of Conference
The team calls this event a "single-track, multi-day celebration of art, culture, community, and technology." The conference was revealed to be May 11-13, 2023 in Los Angeles at Skylight ROW DTLA.
Food and beverage will be included with the price, and Tokenproof will be used for ticketing. We also learned more about the different tiers of tickets that will be available in January:
PROOF Collective free tickets: Each Collective Pass NFT can be used to redeem one free conference ticket. These will mint first, end of January.
Discounted tickets: Available to Moonbirds (2 per NFT), Oddities (1 per NFT), and PROOF Collective (1 per NFT, in addition to the free allocation). This group of tickets will mint 24 hours after the PROOF Collective free ticket mint.
General access: One week after the discounted ticket mint, they'll invite the broader community to mint their tickets for PROOF of Conference.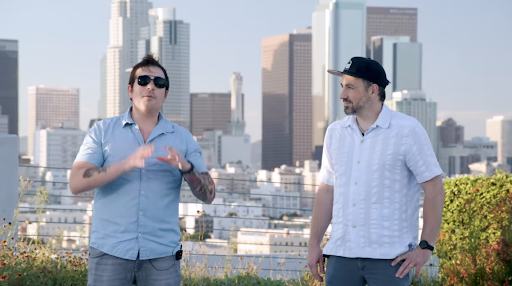 Prices won't be announced until January, but tickets will be in ETH. Purchased NFT tickets can be freely traded on the secondary market. All NFT ticket transfers will be frozen at the start of the event.
There will be a limited number of VIP tickets available as an "upgrade". Some will be sold; others will be allocated at random shortly after mint.
Speaker and sponsor applications are open on their website, so shoot your shot. There's also information on there about group rates for nearby hotels. See you in LA!
"In-Chain" Launch
PROOF released Collector Profiles and Community Pages at the end of November. They also launched the ability to move your Moonbirds "in-chain" – basically, moving your Moonbird onto the Ethereum blockchain (ok, PROOF explains that it's deeper than that). This means no external dependencies—the art is generated exclusively by smart contracts.
This announcement was polarizing for the NFT community. Some thought this was an important step for Moonbirds to take toward decentralization, and is distinctively different than "on-chain." Others thought it was a gimmicky web2-esque rebranding of "on-chain," something many PFPs have done ages ago. It also fed into the perception that many in the space still have of Kevin Rose: someone who is "too web2."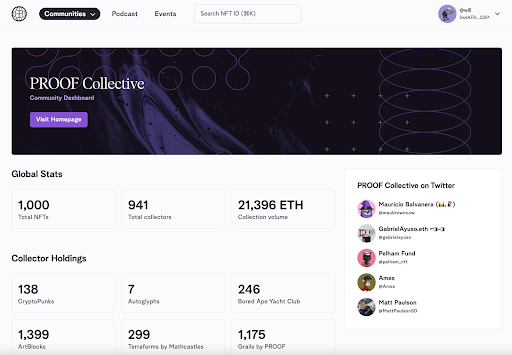 On Twitter, PROOF also said: "We're excited to showcase artist profiles, artist media, and art releases with novel mechanics as we build out http://proof.xyz. In 2023, PROOF will release new art collections under the Grails, Curated, Genesis, and PROOF Collaborations banners." Many have speculated this may mean PROOF will become similar to Art Blocks, focusing more on generative art as a whole.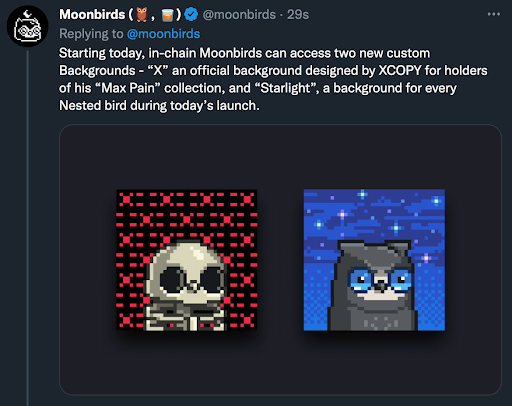 Moonbirds also announced a collaboration with XCOPY in December for "in-chain" Moonbirds and for holders of XCOPY's "Max Pain" collection. It offers special backgrounds to customize your Moonbird.
Moonbirds DAO
The DAO is still slated to launch in February 2023. It's the Moonbirds' goal to become a global household name and an undisputed leader in the NFT PFP space.
Their DAO document also says that it will "play a critical role in helping this goal come to life by incentivizing, highlighting, and supporting our community members to build the [Moonbirds] brand alongside us."

As of now, voting power will be 3x for Moonbirds holders and 1x for Mythics holders (none for Oddities holders). These holders can also submit proposals.
For a proposal to be fully considered and voted on by the community, it will need to be sponsored by 5 other Moonbird or Mythic holders. The required stages of Ideation, Proposal, and Staff Review before the vote opens – plus the KYC requirement if the vote passes – makes it one of the strictest DAOs around. Doodles has a similar model. Pros: being extra careful with regulation to protect their brand and community. Cons: this may weed out some good ideas.
The three proposal types that will be accepted by the DAO are:
Grant funding (in USDC or ETH)
Trademark usage and DAO endorsement
Moonbird use (To be launched at a later date)
PROOF is a separate entity, but is supporting the efforts of the Moonbirds DAO. It will be seeded with $2 million in ETH. It will also receive 35% of net secondary sales royalties received by the Moonbirds and Mythics collections.
Mythics
On December 9, the co-founders shared an art update on their next collection, Moonbirds Mythics. The update was mostly around the art; planned mechanics have largely remained the same. Mythics are an upcoming 20,000 PFP project (release date TBD) featuring cartoonish-looking owls. Oddities can be burned for a Mythic, and nested Moonbirds also have a shot at getting a Mythic.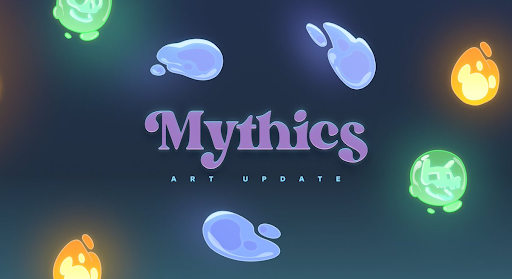 Each method is limited to 25 per day; 50 max per day will be released total. The chance of hatching a special or rare Mythic is equal for everyone, as they don't inherit traits (like the Oddities did).
More specifics are available on the official Mythics doc. This will likely be updated as the release date gets closer. 
Grails III
A cryptic tweet from PROOF on December 8 led many to speculate if they were about to release the date for Grails III. We don't know much about this, but there is supposed to be 3 Grails drops per year. The PROOF community is speculating about when Grails III will happen, what the mechanics will be, and which artists will be a part of it.
Summary
Between Mythics, PROOF of Conference, Grails III, In-Chain utility and Moonbirds DAO, there are some exciting things on the horizon for PROOF. After the Moonbirds CC0 announcement, many were concerned about the trajectory of PROOF moving forward. But it seems as though they have continued to move forward and attract new collectors to their ecosystem. 2023 is going to be busy for PROOF and the birbs.