In December 2022, fellow dGen corporate trash (@corporatetrash1) covered PROOF's plans to take 2023 by storm. There have been some changes and pivots, but the ship seems to be moving in the right direction. Let's do a quick review and see what's new.
A private collective of NFT collectors and artists, PROOF Collective minted on December 11, 2021, via a Dutch auction. PROOF aims to support the digital art renaissance through its curated art experience.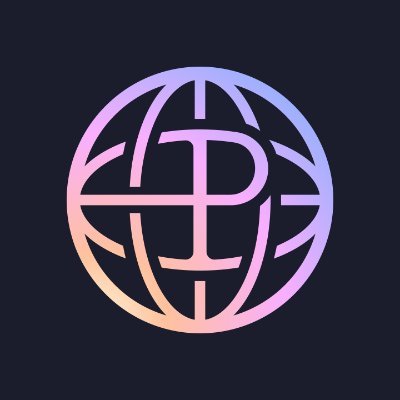 A total of 1000 membership passes were minted and are currently distributed across 918 holders. Since then, the PROOF ecosystem has experienced significant growth looking ahead to its upcoming Diamond Nest exhibition and Mythics collection. In anticipation of these upcoming events, here is an up-to-date guide on the PROOF Ecosystem.
Ecosystem
Core Team
Membership Perks and Exclusives
PROOF membership, valid from January 1, 2022, to January 1, 2025, offers numerous benefits:
Two free Moonbirds NFTs
Three annual PROOF "Grails" Mint passes annually
Access to exclusive IRL events
Early access to PROOF curated art drops
After January 1, 2025, the PROOF Pass will be phased out and replaced by Moonbirds Elders.  Moonbirds Elders is a temporary name, which will eventually be replaced by a new name decided by the PROOF Collective community.
Moonbirds
The official profile picture of PROOF, Moonbirds, minted on April 16, 2023, is a 10,000 piece collection aimed at the digital art collector. Holders gain access to the token-gated PROOF Discord and further trait-gated "parliament" channels corresponding with traits in the NFT metadata.
Moonbirds' profile picture appearances are customizable and unlocked through corresponding digital wallet holdings or achievements accomplished within the PROOF ecosystem.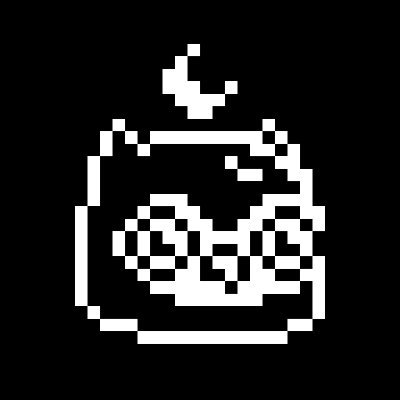 Holders can activate additional benefits through nesting. Nesting is a form of non-custodial or "soft- staking' in which the NFT "staked" or locked cannot be sold but remains in the owner's wallet while accruing the benefit, alternatively to "hard-staking," in which a 3rd-party or smart contract holds the NFT asset.
Nesting rewards are tiered into the following benefits based on the length of time nested:
Bronze Nest (30 days): Moonbirds Snapback or Dad Hat and Stickers
Silver Nest: (60 days): Moonbirds Fanny Pack, Socks, and Nesting Pins
Gold Nest: (90 days): Infinite Objects NFT Frame and Nesting Pin
Diamond Nest: (180 days): Claim Mythic Egg & Mint pass for the Diamond Exhibition
Moonbirds holders also gain access to the Lunar Society DAO. The Lunar Society acts as the community treasury, eligible for all Moonbirds, and eventually Mythics, holders to vote on DAO-funded proposals that meet the following criteria:
To grow the Moonbirds and Mythics brands (in and out of the NFT space)
To deliver excellent, varied experiences, projects, and products to Moonbirds and Mythics holders
Initially, the DAO was funded with a $2 million injection from the PROOF Treasury, and the Lunar Society may issue grants not to exceed a $250,000 budget per quarter. Going forward, the treasury will receive additional funds from Moonbirds and Mythics collection royalties, taking 35% of net earnings from secondary sales royalties. Any Moonbird holder can submit a proposal via the PROOF website submission portal.
As an added benefit, all nested Moonbirds holders received a surprise airdrop in mid-2022, delivering a companion collection in Oddities by famed artist Gremplin.
Oddities
A 10,000 piece collection, Oddities serve as the companion to Moonbirds and were designed in collaboration with famed artist Gremplin for release to Moonbirds holders in July 2022. With the collector in mind, Oddities have some traits that correspond to their Moonbird counterpart, and share the same token number within each collection. Holding an Oddity grants access to the PROOF Discord, sharing similar channel-viewing privileges to Moonbirds. As part of the upcoming Mythics collection, Oddities may be burned to receive a Mythic.
Mythics
Mythics are an upcoming 20,000 piece profile picture collection and are the first official expansion of the Moonbirds collection.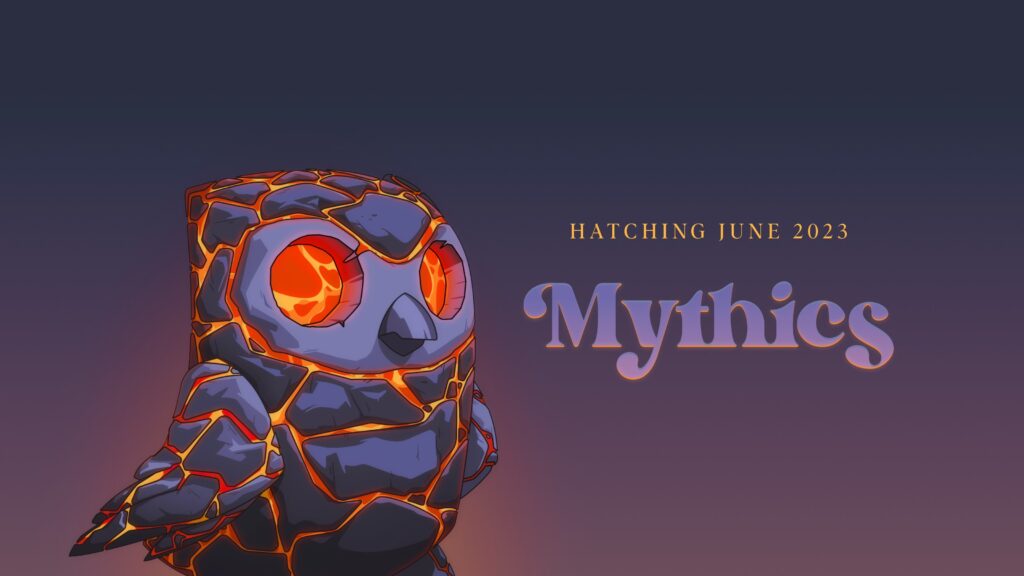 Mythics Eggs can be claimed by Moonbirds that have achieved Diamond Nest status or by burning an Oddity–the Hearth of Odd God burn is slated for early June. While Oddities does not have a use-case function within the Moonbirds ecosystem, Mythics will have the ability to vote and submit proposals to the Lunar Society DAO.
Mythics Eggs will have three tiers of rarity: legendary, runic, and stone. Having a rarer tier Mythic Egg will allow the holder to choose between the appearance of their Mythic's art, with legendary Eggs receiving three choices. The Mythic Egg claim mechanic encourages earlier claims by offering a higher chance of claiming a legendary Egg in the initial claim phases.
Experimenting with a gamified reveal process, only 50 Mythic Eggs and 50 Oddities may be burned to reveal a Mythic each day once the reveal begins.
Community Events
PROOF has focused on fostering community through in-person experiences. It has previously hosted community meetups and events at Art Basel and NFT NYC, in addition to a gathering in Venice, California. Most recently, PROOF collaborated with Venus Over Manhattan to exhibit its Evolving Pixels collection.
At NFT NYC 2023, PROOF and Moonbirds hosted an exclusive event featuring Beeple, at which two Moonbirds holders were randomly selected to win a piece from Beeple's Everydays series.
Art Collaborations
As part of its focus on pioneering and furthering digital arts, PROOF has collaborated with 75 artists to deliver four curated collections to its holders, not including Oddities.
Grails
PROOF Pass holders were the sole recipients of Grails I drop, and select "grail" trait Moonbirds were eligible to receive mint passes for subsequent Grails II and Grails III curations. In a tweet from February 2023, Eli Scheinman hinted curation for Grails IV is underway (https://twitter.com/eli_schein/status/1622944098561806342).
Evolving Pixels
Curated by Emily Xie, Evolving Pixels was the most recent collaborative effort released by the PROOF team, partnering with Venus Over Manhattan to exhibit the collection in their SoHo Gallery. The collection is centered around the theme of growth and invited digital artists at the intersection of art and technology to showcase their expressions of growth through art.
Diamond Exhibition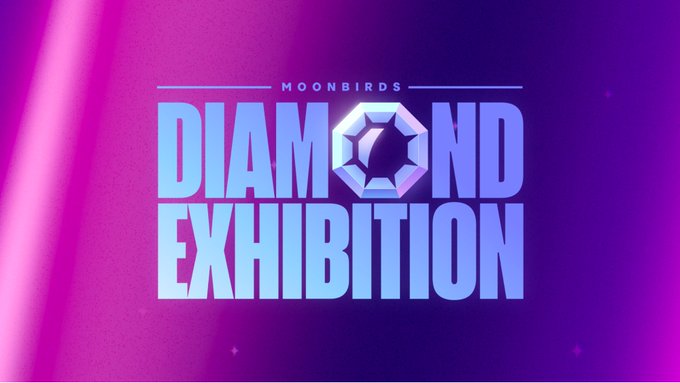 The Diamond Exhibition will be PROOF's first curated drop for the Moonbirds community and will take place on April 27, 2023. For the exhibition, 21 artists, including Beeple, Terrell Jones, Dirty Robot, and 0xdgb, will be featured for 10010 pieces available to claim. The number of pieces available per artist featured will vary and are listed on the Diamond Exhibition website.
Those who have had their Moonbirds nested since day one have priority to choose their artwork selection, and can rank their preferences of which pieces they want to mint from the exhibition from the supply through a transparent process ending on April 27 at 12:01 AM PST. After the day-one nester claim period ends, the remaining Diamond Nest Moonbirds may submit claim their mint pass or mint their artwork on a first come, first serve basis.
The team has made some pivots since December 2022, but the future is now and community is excited.