In building on the momentum it gained throughout the 2022 Qatar FIFA World Cup, Ethereum-based Web3 fantasy football platform Sorare has inked an industry-shaking, multi-million dollar deal with the holy grail of club football; the English Premier League.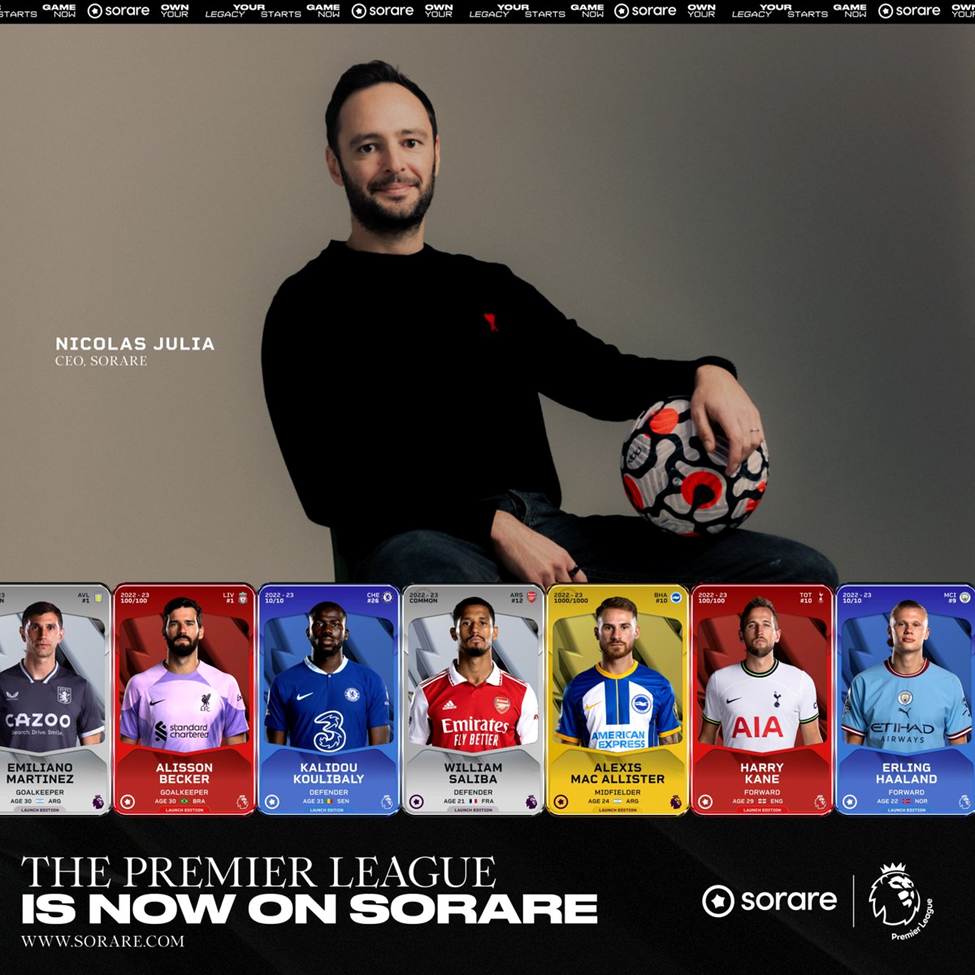 As with the other partnerships that Sorare has with football leagues- such as Serie A, Bundesliga, the MLS, and 280+ other international football organisations- the deal will allow users to acquire officially licensed NFT trading cards based on players from the league's 20 coveted clubs, which they can then field within the platform's Player-versus-Player (PvP) gaming experience.
Given the unprecedented amount of investment being poured into the Premier League, it's to no surprise that the four-year deal is reported to be worth of a whopping £120 million ($150 million).
Such figure- we can assume- was finalised through some form of 'bidding war' dynamic, as in its 1+ years of flirting with the idea of partnering with a Web3 platform, the league has also been in discussions with blockchain software heavyweight ConsenSys, as well as NBA Top Shot creator Dapper Labs.
Further, the league was said to be taking a 'slow and cautious' approach with regards to onboarding itself into crypto antics, with its official talks with Sorare reported to have begun three months ago in October 2022.
The Sorare Platform
Although faced with stiff competition, Sorare's success in warding off its rivals will come as little surprise to those in the know, as since its inception in 2018, the Paris-based platform has undoubtedly emerged as the leader in the football-come-Web3 space.
Helping build such reputation has been the platform's unrivalled success in garnering interest from investors- where in September 2022, it reached a staggering valuation of $4.3 billion thanks to a $680 million Series B funding round led by SoftBank Vision Fund and LionTree.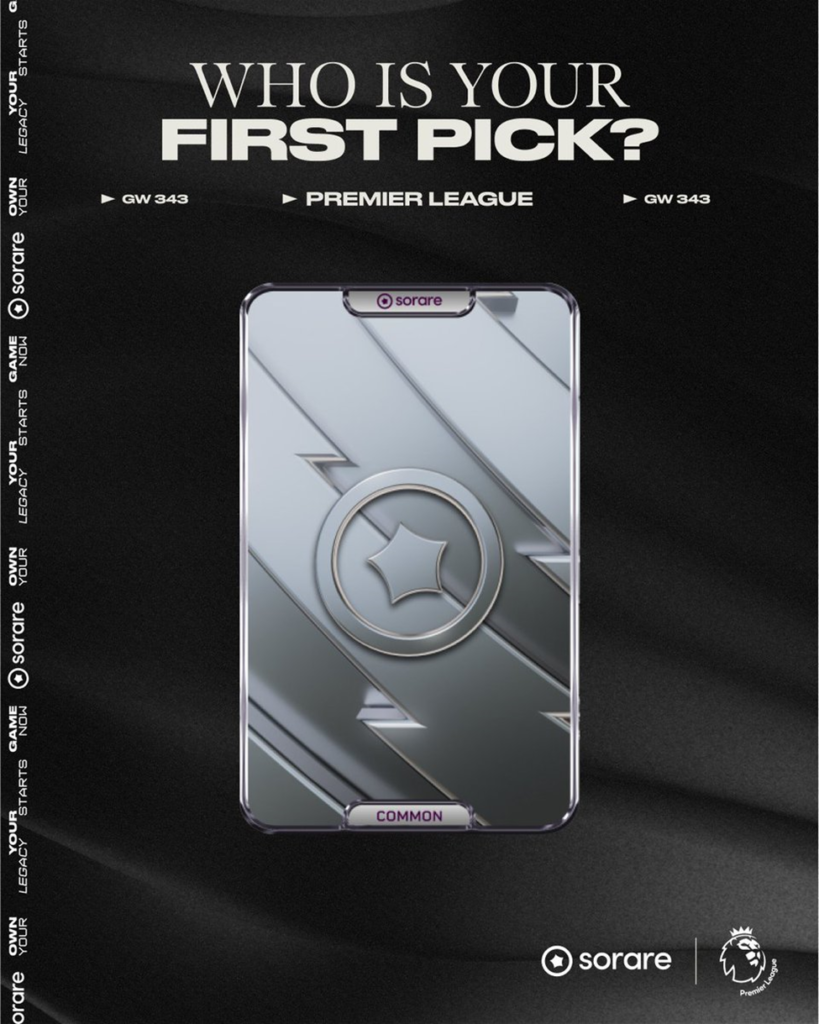 Of course, the popularity of the actual Sorare 'product' is what fundamentally attracts such capital. In essence, what it involves is users collecting NFT trading cards of their favourite football players, which they then field in teams of five within fantasy football tournaments. Although football is most-certainly the main sport in question, the platform also hosts gamified contests (and coinciding, officially licensed player cards) for the NBA, as well as for all 30 Major League Baseball (MLB) teams.
In turn, the platform has attracted over 3 million players which span across 185 different countries. Helping cultivate such mass user base has been the platform's proficiencies in netting deals with A-list footballing stars- such as Kylian Mbappe and the GOAT of the sport, Lionel Messi (who collectively have over 5 million followers across social media).
During its strategic signature of Messi in the lead up to the 2022 Qatar World Cup, the platform also launched free-to-play game based on the illustrious competition called the 'Global Cup 22'. Here, Sorare formed partnerships with 18 of the national teams involved in the competition, to ultimately allow players to acquire officially licensed 'national team' versions of players, which they could then field in World Cup themed PvP contests.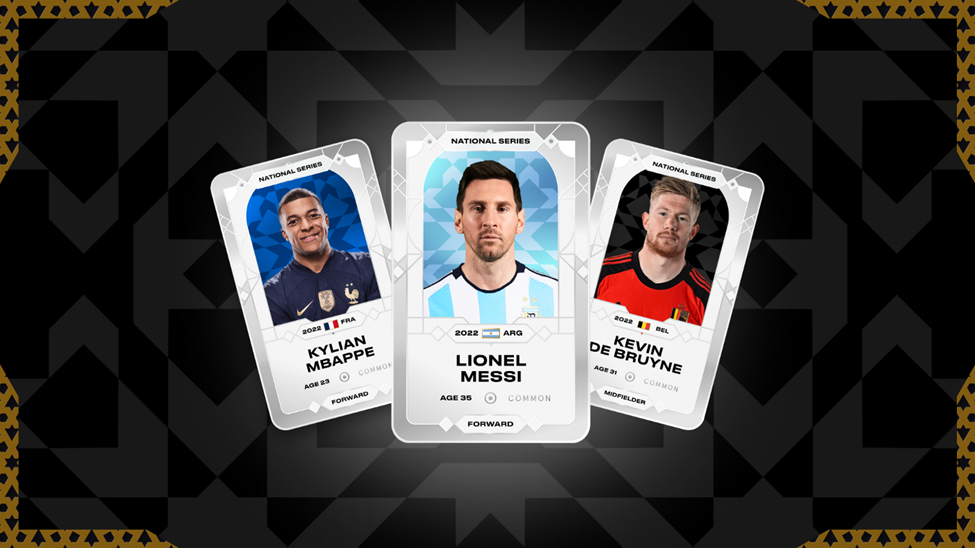 In turn, the 'Global Cup 22' reportedly attracted engagement from over 608,000 active accounts, with over 37,000 private World Cup fantasy leagues being created on the platform (with notorious football content creator 'Fiago' creating one that included 27,000 different competitors).
In total, Sorare's vast non-fungible ecosystem includes over 330,000 NFTs which span across 284 clubs, 16 'editions,' 5 'positions,' 4 tiers of 'scarcity,' 35 'seasons,' and 8 'variations'. At the time of writing, demand for such assets has garnered over 50,000 ETH worth of trades ($78.5+ million).
Sorare's Place in the 'Sports Metaverse Industry'
On the regulation side of things- and despite its bullish financial and marketing prowess- Sorare is currently under investigation from gambling regulators in the United Kingdom and its native France, as decision makers are still looking at whether the platform requires a gambling licence due to the incorporation of NFTs in its gamified experience- i.e. digital assets that are often slated as 'speculative,' where the instance of Sorare, their value depends on real-world events.
That being said, Sorare is said to be 'very confident' that it doesn't offer any form of gambling experience, however the platform has since bowed down to regulatory pressure through implementing free-to-play options.
With regards to the industry in which the platform resides in- i.e. the 'sports metaverse industry'- this is slated to be course for a $80 billion valuation by the year 2030 (per a 2022 'Year in Review' report from 'Web3 Studios'). Intuitively, the platform falls under the remit of 'Trading Cards/Games'- with industry's other sectors being 'Moments' (such as Top Shot and UFC Strike), 'Metaverse Experiences' (WAGMI United and The Sandbox), 'Fan & Athlete Tokens' (Socios/ an array of football club tokens), 'Wearables/ Fan Gear,' (RTFKT and STEP'N) and 'eSports' (Guild of Guardians and ev.io).