As we all know, NFTs and 'trading cards' go hand in hand, which means by virtue, so do NFTs and 'sports trading cards'. In addition to this, the sporting world and its kaleidoscope of content and viewership opportunities bode well for the Web3 space in general, as for many, they both revolve around immersion, inclusion, ease-of-access, and most of all, entertainment.
With these compatibilities in mind, a 2022 report from Web3 research and resource platform 'Web3 Studios' has concluded that the sports metaverse space could be worth a whopping $80 billion come 2030.
Conclusively, the report explains how the sports metaverse scene is currently at an 'inflection point,' and that in years to come it has the potential to serve as a 'new layer of human interaction'. 
Of course, to get to such valuation, the end game is to have a sports-engagement landscape which offers users countless more opportunities for interacting with their favourite sporting clubs/entities, regardless of any physical or barriers (as well as the many monetary ones).
The Sports Metaverse Today
Before diving into what the report had to say, it's firstly logical to outline the sports metaverse's current climate. To do so, it makes intuitive sense to do so through exploring the six different categories in which the report set out. These include 'Moments,' 'Trading Cards/ Games', 'Fan & Athlete Tokens,' 'Wearables/ Fan Gear,' 'eSports,' and 'Metaverse Experiences'.
Moments
As of today's landscape, the most famous examples of 'Moments' on the market are projects such as NBA Top Shot and UFC Strike. Manifested as NFTs, 'Moments' essentially allow collectors to own short video clips of pivotal moments within sporting contests – be it slam-dunks, free-throws, three-points, or assists in basketball, or knock outs and submissions in UFC (MMA).
Trading Cards/ Games
As the name literally suggests, collectors now have the chance to own digital versions of trading cards thanks to blockchain technology. Here, players of particular clubs and leagues are represented through NFTs, with each also having the ability to be represented in different contexts through different NFT collections – i.e., Premier League players also having a 'World Cup' version of themselves.
To this date, NFT platform Sorare is the biggest name within such space, with a reason for this being its immersive fantasy football game which sees players field teams of their NFT cards within player versus player (PvP) contests.
Fan & Athlete Tokens
Again, as the name suggests, this area of the sports metaverse relates to teams and athletes releasing their own official crypto coins. Through platforms such as Chiliz, fans can own 'Fan Tokens' for football clubs such as Paris Saint-Germain (PSG), AC Milan, and many more. In addition, the Socios platform allows Fan Token holders to participate in club decisions, access VIP experiences, and interact with their favourite teams in ways that were previously unavailable.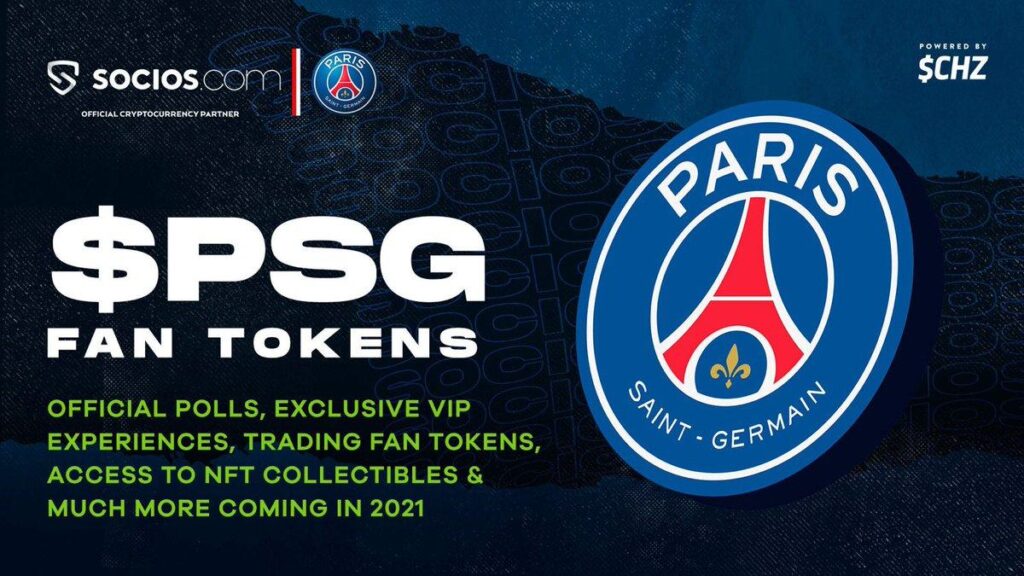 Wearables / Fan Gear
Given the explosion of digital wearables across the metaverse, it was only a matter of time until sports entities got involved. As of today, the most notable sports digital wearables have come through Nike, who've partnered with wearables leader RTFKT to launch several sneaker-centric NFT collections for metaverse avatars to rock.
This is also without mentioning the likes of Adidas, who've also aped into the metaverse with a wealth of sports and leisure related wearables. As RTFKT has also done, there's literally limitless scope for official sports clubs to broaden their reach to consumers by digitizing their merchandise in the metaverse.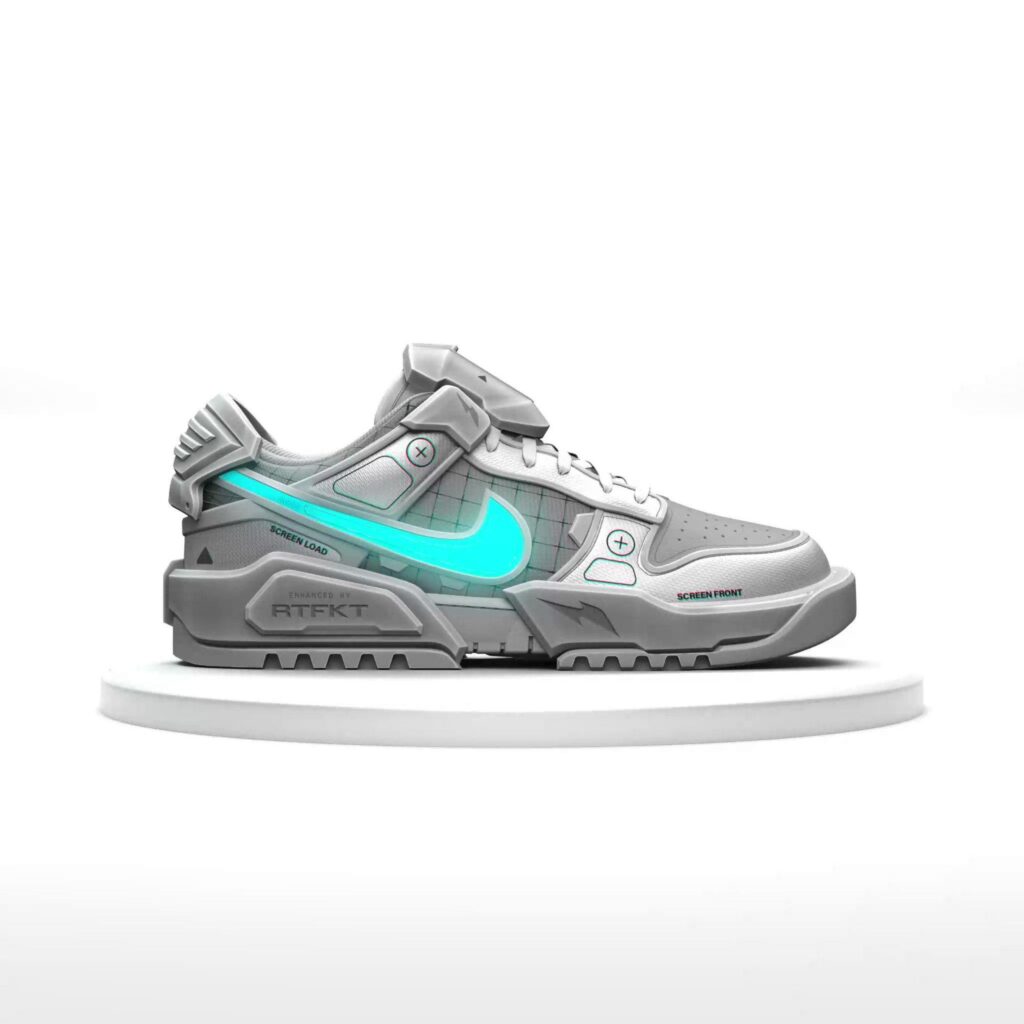 eSports
As we all know, competitive gaming now falls under the sporting umbrella. Intuitively, the digital worlds of competitive gaming and the metaverse go hand in hand with one another, which is why a wealth of Web3 'gaming guilds' – i.e. organized groups/clans of players who form a community and participate in multiplayer games- already exist. In-fact, given the democratising nature of Web3, these can also include infrastructures which give talented players more access to resources in order to improve their skills (and therefore earn more money due to the play-to-earn (P2E) mechanics of Web3 gaming).
Metaverse Experiences
And finally, we have the broad domain of metaverse experiences. Given the creative scope of leading platforms such as The Sandbox and Decentraland, sports entities have ample choices when it comes to hosting experiences in the metaverse- be it virtual AMAs, meet and greets, or the unveiling of a new player or merch.
As shown in a match between Italian clubs AC Milan and Fiorentina, there's also the chance for clubs to host their own match viewing events on specialised metaverse platforms. Here, attendees may also be able to enjoy special perks such as personalised camera angles or (virtual) dressing room access.
Switching realms, events of the Web3 variety can also take place physically. For example, Visa's 'Master of Movements' activation at the 2022 Qatar World Cup allowed fans to mint an artistic NFT which depicted an image of themselves playing football on a pop-up pitch outside one of the stadiums.
Hurdles
Of course, getting to an $80 billion valuation doesn't come without some hurdles. Per the report from Web3 Studios, the space will only be able to achieve such a feat if it's able to keep track of the 'drastic and fast-paced evolution in consumption patterns,' which come as part of a landscape with 'increasingly demanding and harder-to-engage fan bases'.
Given the fact that 6-second video clips on the likes of TikTok and Instagram Reels now rule over the current state of online content – as well as news stories that only hit the headlines for a day or so – it's intuitive to see how this could be the case.
In addition to consumer behaviour, the report also alludes to the state of tech, and how it's a 'landscape that is impossible to keep track with'. Whilst true in some sense, this may not be as tricky as keeping up with consumer behaviour, as those pioneering the Web3 and AI space are essentially the ones in the technological driving seat for the next few decades.
The final hurdle to be mentioned is perhaps the most important of all; Web3 adoption. Whilst the sports metaverse scene can do its best in creating the best products and experiences for potential users, the all-encompassing interest around such projects will be tied to the overall adoption of Web3.
In addition, whilst sporting events and the metaverse quite-evidently go hand in hand, sports fans aren't notoriously known for being avid tech lovers. What this means is that encouraging non-crypto-native sports fans to set up a crypto wallet and get involved in metaverse action may be a more tiresome task than in other areas of metaverse adoption.
Getting There
Now that the hurdles have been covered, it's now time to outline how we'll get to the $80 billion milestone. Of course, success can never be achieved through just one stream of content, which is why the report delves into the many strings of the sports metaverse bow.
First off are the previously explored digital collectibles – or, as is often in the context of sports, 'digital collectible trading cards'. Per the report, as well as what we generally see through popular Web2 games such as FIFA Ultimate Team (FUT), cards of the digital accord are slowly becoming more popular than their OG physical counterparts – where given the introduction of NFTs, this is rather intuitive given the fact that extra utilities, dynamic images, and on-chain adaptations/updates can offer more immersive experiences to collectors.
Moving onto the Web3 space in general, the report delves into the variety of experiences in which metaverse antics can adopt, and how in turn, they can enhance 'pro-active participation' – i.e., the backbone behind more engaged and here to stay communities. Here, the report states four themes in which sports metaverse content can follow thanks to blockchain technology; physical, transmitted, 'on-demand,' and 24/7.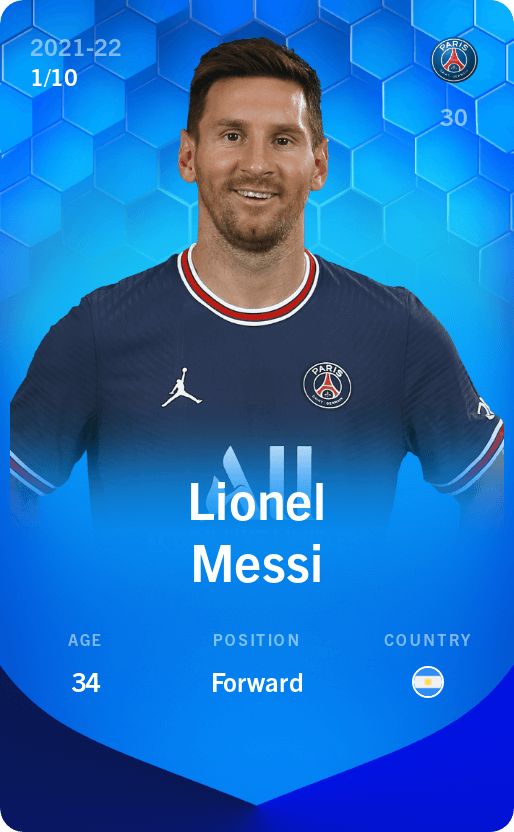 Getting onto the all-important psyches behind our ever-changing behaviours, the report also references a study which showed that found that 'Gen Zs' – i.e. the 20-25 year-olds that've consistently grown up alongside technological innovations – are more willing to pay for sports content in comparison to former generations. Of course, this bodes well for the sports metaverse scene, as fees of some sort – be it through access fees or NFT purchases – will almost always play a role throughout events and projects.
As seen by the likes of Sorare who've inked a major deal with the GOAT of football Lionel Messi, or Binance who've launched an NFT collection in collaboration with Cristiano Ronaldo (i.e. the second GOAT), harnessing the pull of global sports stars will also play a huge role in attracting the masses to the scene.
For context, Messi's Sorare deal would've been posted to his 460+ million Instagram followers, whilst Ronaldo's NFT collection would've been seen by his 585 million followers. Whilst not all followers would've been open to joining the crypto scene, nor would they've even been interested, it's logical to assume that such projects would've added some level of bump to the sports metaverse bandwagon upon their unveiling.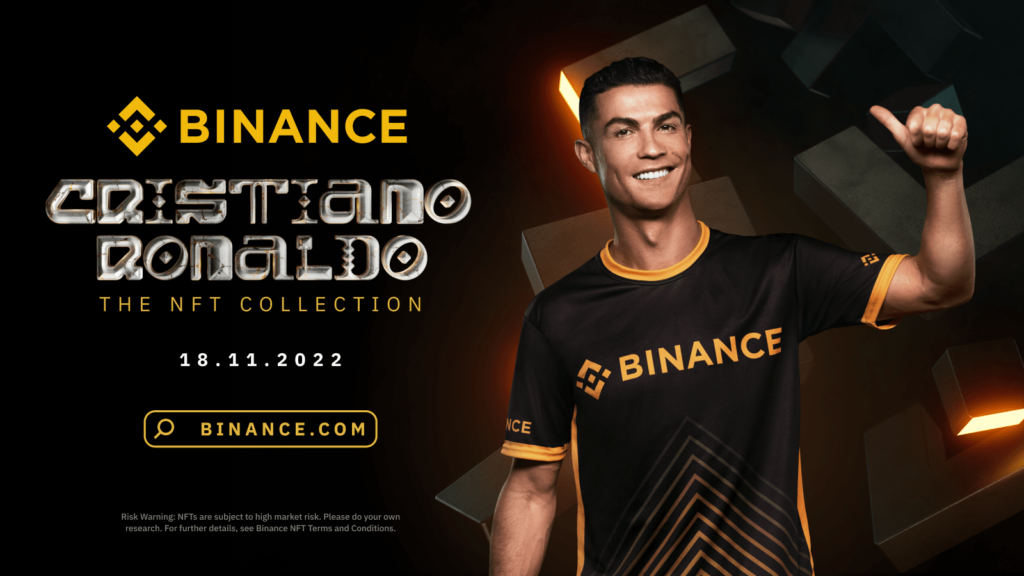 Staying on a similar topic, Web3 bands presence across sponsorship spaces at sports events may also play a huge role in expanding the sports metaverse space. In fact, Web3 has already entered such space in abundance, as stats show that 1,100% more blockchain-related brands are now advertised across the sporting events (a stat which relates to respective figures from 2019 and 2021). For context, such an increase is a lot more substantial than that of other major industries; automobile (81%), insurance (27%), and airlines (-28%).