Gaming and NFTs- two areas of technology that are becoming increasingly synonymous with one another throughout the expansion of Web3 uses cases.
When pondering what the intersection of the two realms looks like, your thoughts- quite understandably- may turn to play-to-earn (P2E) gaming– a revolutionary new gaming dynamic that's been made accessible to the masses thanks to blockchain technology.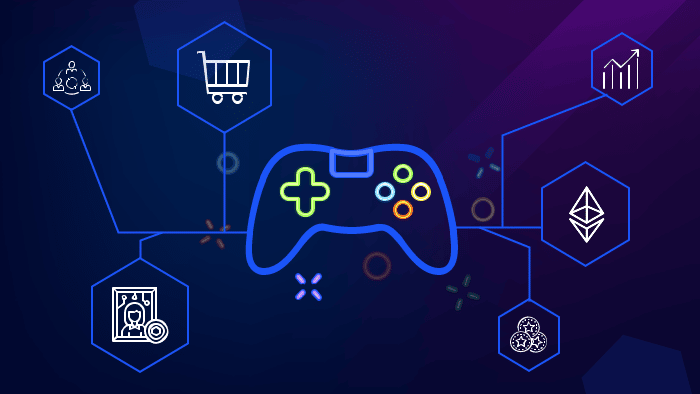 However, another point of Web3 gaming discourse that deserves a mention is the arrival of traditional Web2 names into the space. The importance these occurrences can be found by simply observing the numerous Twitter debates and threads which seek to identify what the biggest pain points of the DeFi gaming world are today- i.e. is it gameplay, mass adoption, or user interfaces etc.?
Further, with a wealth of experience and capital at their disposal, it's intuitive to imagine how big-name players from the Web2 world will one-day be able eradicate many of these potential pain points (once the blockchain gaming investment ball properly gets rolling that is).
Perhaps the most Web3-bullish entity from the Web2 gaming world thus far has been Japanese powerhouse Square Enix, as last year saw the company pledge its allegiance to blockchain gaming on multiple occasions.
For context, this even included the company selling its subsidiaries Crystal Dynamics and Eidos Interactive to Swedish gaming firm Embracer Group AB. In doing so, it lost ownership over franchises such as Tomb Raider, Deus Ex, Thief and Legacy of Kain, however in return, it received a healthy $300 million which has since been dedicated to fuelling its Web3 gaming endeavours.
Square Enix' 'Final Fantasy VII Anniversary' NFT Collection
After over seven months of preparation, the company is just days away from launching a high-anticipated NFT project that comes in celebration of the 25th anniversary of Final Fantasy VII-the company's most prized gaming possession.
The project is entitled 'The Final Fantasy VII Anniversary Art Museum Digital Card Plus' collection. It comes phygital in nature, meaning the NFTs- which are said to feature 'famous art, images, and scenes' from the game's legendary 25-year history- will be accompanied with physical trading cards.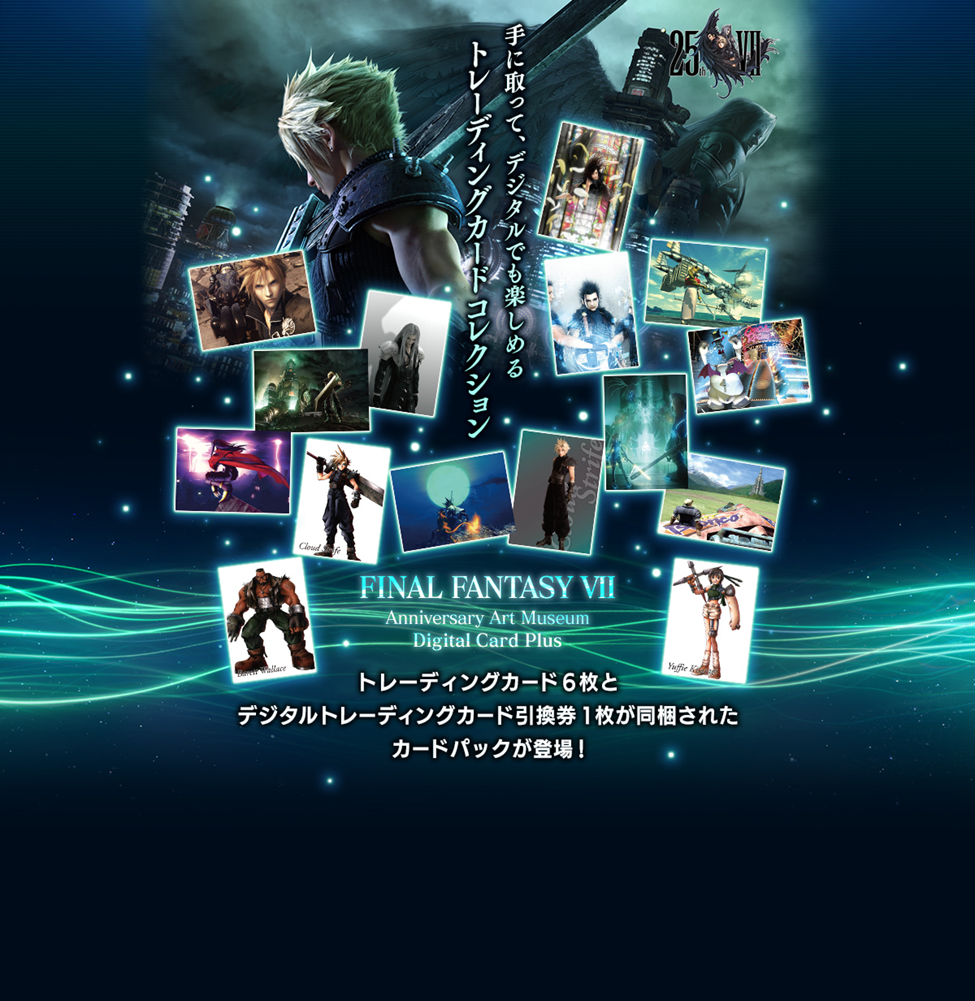 The collection will launch on March 31st, with packs costing just $3.30 apiece. Upon purchase, fans will be in ownership of six physical cards and one NFT (which comes as a physical card that displays an alphanumeric code for redemption purposes).
In total, the collection consists of '99 types of trading cards, 3 types of other 'normal cards,' 102 types of premium cards (normal cards and foil specifications of other cards), and 3 types of secret cards- meaning in total, there will be a rather extensive 207 types of cards in circulation (with all of such being able to manifest as NFTs).
To redeem ownership over a Final Fantasy NFT, users must first download the Enjin crypto smartphone app- i.e. the one-stop-shop for storing crypto assets from across a whole host of blockchains. Once an Enjin account has been created, they must then link it to the Square Enix website, which will then allow them to redeem the code that's found on one of their physical trading cards.
Making this experience unique is the fact that users will = be able to claim a Final Fantasy VII NFT of their choice.
Here, NFTs will reside on Efinity, which is the Enjin-developed blockchain infrastructure that's built on Polkadot.
For certain, the most disappointing element of this drop is that the NFTs aren't tradable, as for now, they are 'not compatible with NFT marketplaces and cannot be transferred or resold to a third party'.
That being said, the company hasn't ruled out the option of making them tradable in the future, and it's stated that it will notify holders if it were to ever add marketplace support to the assets.
Square Enix' DeFi Gaming Mission
As previously mentioned, Square Enix has let some of its most beloved gaming franchises go in order to free up funds for its Web3 gaming endeavours.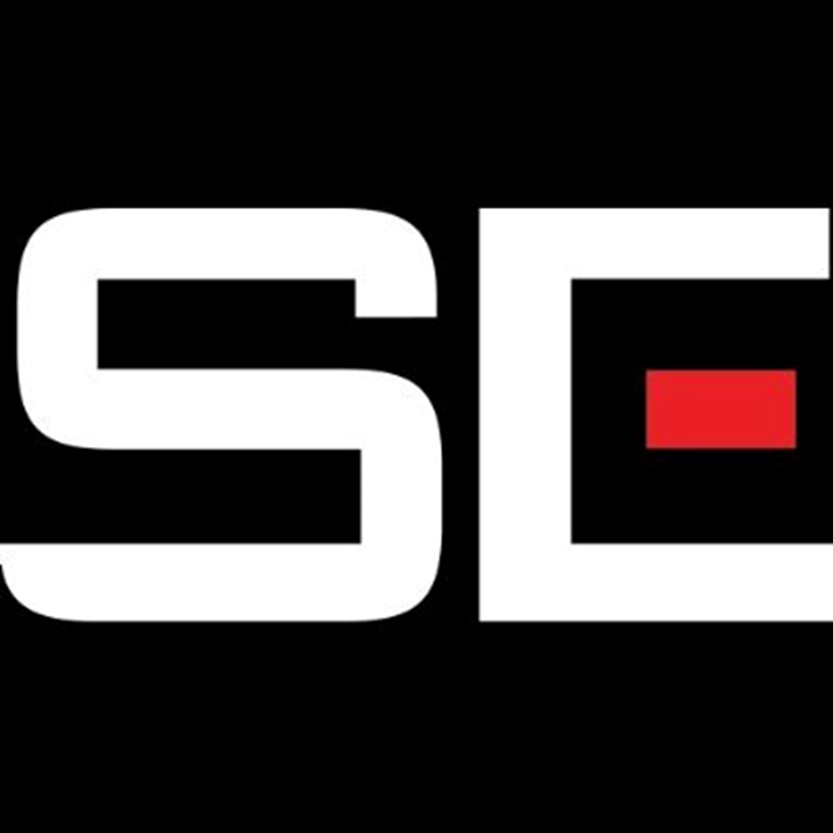 To first delve into Web3 proceedings, the company launched an inaugural NFT collection based around its popular Japanese cartoon character 'Million Arthur' in October 2021. After a sell-out mint, the company then decided to shift its focus towards Web3 in November.
January 2022 then saw Square Enix president Yosuke Matsuda issue an open letter which outlined the company's plans for blockchain gaming, with May then seeing the headlining-hitting sale of its Tomb Raider (etc.) IP.
On a smaller scale, the company has also partnered with The Sandbox to add Dungeon Siege IP to the world-leading metaverse platform (March 2022), whilst it also invested over $52 million in game development company Gumi (December 2022).
Perhaps most excitingly, the company has recently partnered with Polygon to help launch its Symbiogenesis game, which is tipped to be an interactive NFT-based title that's set to launch this spring.