For those not in the know, generative art is a type of artificial intelligence (AI) art created through the use of algorithms, computer code, and other digital tools. Unlike traditional art forms that are centred around manual efforts from human hands, generative art is produced through processes of computer iteration and randomization, which in turn, result in various unique, one-of-a-kind pieces which collectively form one distinct family of algorithmically generated works.
The domain can take many forms, be it digital images, videos, or animations. As it is art, it can also manifest in various natures, be it in recognizable form with real objects or patterns, or simply abstract. Either way, the beauty of this form of art is its ability to create endless artistic variations and possibilities, which in essence, are the result of both human and computational effort (as we humans are still the ones to program the algorithms in play).
Further, through the relatively recent rise of NFTs, a whole host of new opportunities have been presented to generative art creators, as for many reasons, the two realms go hand in hand. This is not only due to the fact that both are digital in nature – i.e. CryptoArt takes up a large majority of the NFTs in existence – but also because generative art's process of iteration and randomness lends itself very well to mass collections of unique digital assets (which is the premise of nearly every PFP NFT collection).
However, away from NFTs, generative art can also take form through things such as interactive experiences, as well as dynamic art displays which can change in accordance to particular code (or even real-world events such as stock market fluctuations or weather patterns).
Although the role of generative art in the NFT space is still evolving, the scene has already made a bid indent into the CryptoArt scene. This is because through rendering unique, one-of-a-kind pieces that simultaneously come as part of one algorithmically formed artisan family, generative art NFTs offer collectors a unique avenue of value and fun.
Tyler Hobbs
One of the unequivocal leaders of generative art come NFT intersection is Tyler Hobbs, a software engineer turned digital artist that's based out of Texan creative hub, Austin. In a previous article, I highlighted how Tyler Hobbs defied crypto winter with generative art.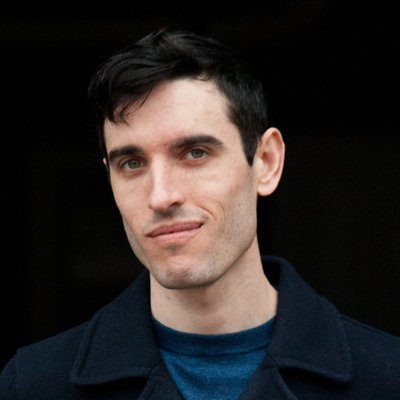 Across his 7+ years in the AI art space, Hobbs has amassed almost $96 million in secondary sales from his generative art projects, with the algorithmically generated works from his 2021 project 'Fidenza' touted as one of the most sought-after collections of all time. More recently, his generative art project 'QQL' hit headlines through raising almost $17 million at mint.
Away from the template designs in which he creates, a fundamental reason behind Hobbs' success is his use of custom artisan algorithms, which through the purchase of an NFT, allow collectors create their own unique artworks.
When speaking on his appreciation for working with blockchain residing digital artworks instead of those of the traditional accord, Hobbs had this to say:
"I don't lose sleep at night thinking about who owns my artworks. Someone in the traditional art world is probably used to working closely with a gallery and exerting control over who collects their work. A fact of life with NFTs is that you don't have that kind of control. It's much more open to the market, for better or worse."
QQL
Hobbs' most recent headline hitting generative art NFT project came through QQL, which raked in almost $17 million at its mint in September 2022.
The project was a collaborative art experiment curated alongside the co-founder of generative art platform Archipelago, Dandelion Wist Mané. In taking a different approach to that of his prized 'Fidenza,' the project saw minters mint NFT 'mint passes,' which essentially allowed them to become the co-creators of their own unique QQL artwork.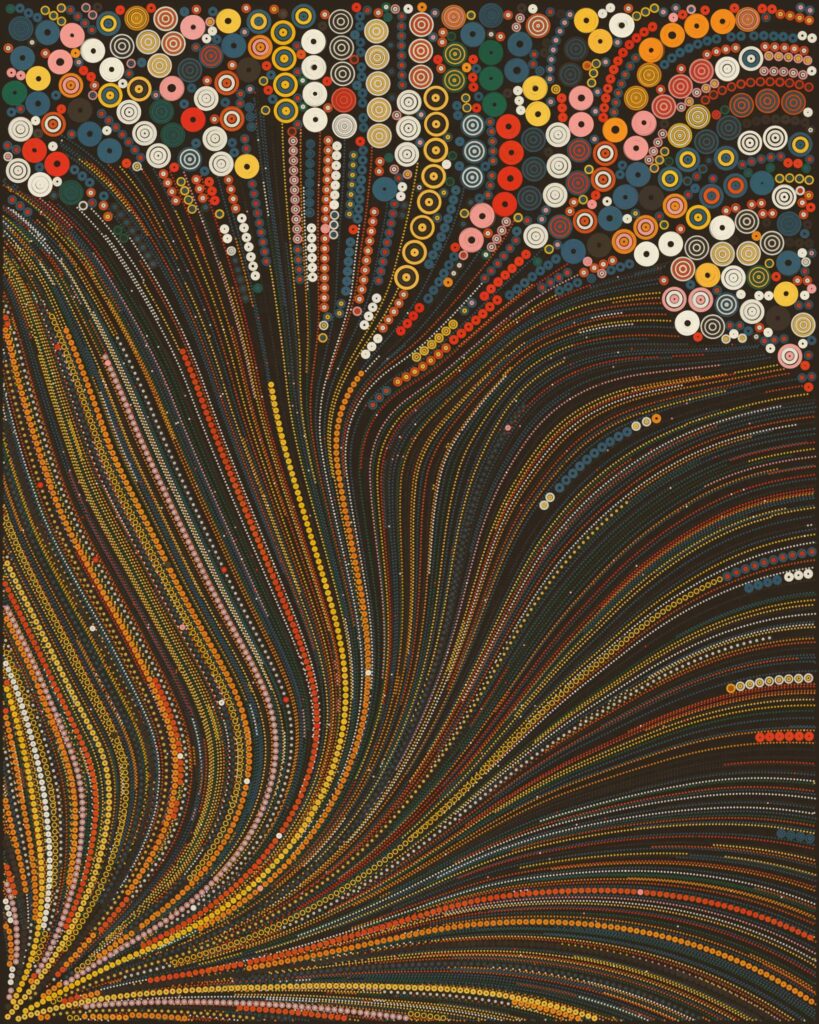 Through owning a 'mint pass' NFT, holders were able to experiment with the 'QQL algorithm' in order to generate thousands of unique concentric circular artworks by altering the metrics at hand. Here, once users had curated an artwork that satisfied their artistic tendencies, they were then able to mint it as an official QQL NFT.
In democratising the revolutionary software at hand, those who don't own a 'mint pass' NFT are also able to browse the software and create endless generative artworks for themselves – however of course, such users don't have the ability to mint their artworks as NFTs.
The 900 assets were sold via an altered Dutch auction, with the starting price of each beginning at a hefty 50 ETH (about $66,890 at the time). The auction saw such price decrease as the collection sold out, with a rebate mechanism ensuring that every collector only paid the price of the last QQL NFT to be sold.
More specifically, the price of the final 'mint pass' NFT to be sold was 14 ETH (about $18,729 at the time), meaning in total, 12,600 ETH (or about $16.85 million) was raised. Those who paid above 14 ETH for their NFT became eligible for a rebate through their mint pass's smart contract, or additionally, they could use the spare funds to pay for an additional mint pass. Intuitively, this means that over 900 QQL 'mint passes' exist in practice, however per stats from OpenSea, only around 750 have graced the blockchain thus far.
What this also means is that less than 900 'mint pass' NFTs are now in existence, with such assets having a floor price of 4.55 ETH. On the other hand, the floor price of already generated QQL NFTs sits at 5.75 ETH. On inspection, such a scenario doesn't make much sense, as it implies that those with 4.55 ETH have the chance to make a quick ETH's profit by purchasing a 'mint pass' NFT and generating a more pricey QQL NFT.
Fidenza
Preceding QQL is Hobbs' June 2021 collection "Fidenza" – a collection of 999 NFTs which focus on manipulating a range of curves and blocks. As such a collection was made in the more primitive days of NFTs (and innovation around them), it didn't follow the same 'mint pass' concept to that of QQL.
However, similar to QQL, Fidenza's distinctly designed assets were manifested through the use of a custom software program that Hobbs wrote himself. Further, the program used mathematical equations and algorithms to generate the abstract shapes, colours, and patterns that make up each unique artwork.
The 900 mint passes were sold via a similar altered dutch-auction to that of QQL. Here, the starting price of each asset began at 3 ETH, with such price decreasing over time until the collection was finally sold out.
To date, the collection has amassed almost 59,000 ETH worth of secondary sales on OpenSea, with its floor price currently sitting at a very healthy 54 ETH. Within such a time frame, multiple Fidenza NFTs have been sold for millions of dollars, with one being auctioned for $3.3 million. More recently, and despite being in the midst of the ongoing bear market, Fidenza #724 sold for $440,000 at a Christie's auction in March.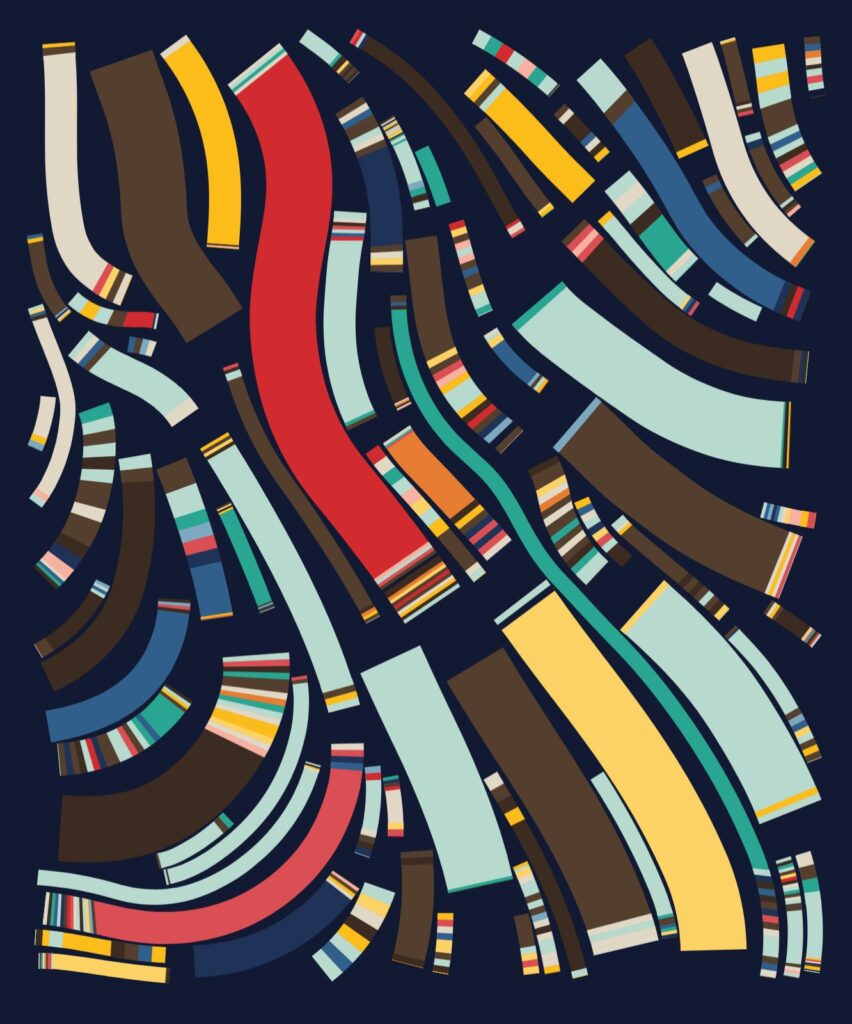 As of May 2023, the collection has also garnered almost 60,000 ETH worth of secondary trades. As is evident from today's hype around both projects, Fidenza has made a much larger splash in the generative art come NFT scene compared to QQL, with many different elements being the reason for this.
Firstly, the collection's aesthetic is inspired by Dutch artist Piet Mondrian (albeit distorted) whilst in the months following its launch, Starry Night Capital – i.e. the digital art fund of now-defunct Three Arrows Capital – splashed almost $5 million on Fidenza NFTs. Such a bullish move from 'perceived' industry heavyweight helped the collection's floor price grow 12 fold over the next month.
As is the nature of NFTs, the collection garnered Blue-Chip status after achieving a very prosperous floor price early on – which, whilst bearing the brunt of the crypto winter, it's done an astute job of maintaining.
In moving realms, Hobbs is also making a splash in physical world, as this year he's hosted art exhibitions and events at places such Unit London and Pace's New York gallery, whilst in the past he's attended events such as the Currents New Media Festival (2019), the ZKM Center for Art and Media (2020), The Bitforms Gallery (2021), Art Basel Miami (2022), and the Museum of Crypto Art.
Through the generative nature of his art, such exhibitions have been able to adopt innovative creative spins that don't necessarily align with many other NFT and digital art projects (which are predominantly static in nature). In turn, the computer science graduate's unique place in the art world has allowed him to pioneer a novel and exciting new space, which in turn has led to the cementation of generative art as a legitimate and if-not illustrious form of digital art to own.
In addition, his successes have also inspired artists of the same accord to delve deeper into the world of computer-generated art, as the likes of Matt DesLauriers, Sara Ludy, Memo Akten, and Anders Hoff have all referenced Hobbs when discussing their journey within this nascent area of human and artistic expression.