What Really Happens in an NFT Bear Market?
If "1 ETH = 1 ETH," then why do NFT prices fall when Ethereum is on a bull run, as it has been for the last week and a half?
Of course, some of the reason is that many people still value their crypto assets in fiat. Especially if you're new to the space, you're likely asking "is that pfp worth 500 dollars," and so ETH-denominated prices adjust downward to keep the dollar prices closer to the same.
But that's not the whole story! There are also several economic dynamics at play.
Some people sell during an ETH runup because they want to cash out – although if you think about it, this isn't necessarily the best strategy. If you do want to take some of your NFT money off the table, the optimal thing to do would be to sell when NFT prices are high, which often happens during periods of lower cryptocurrency demand. You can then hold the currency until a cryptocurrency bull run, and cash out then.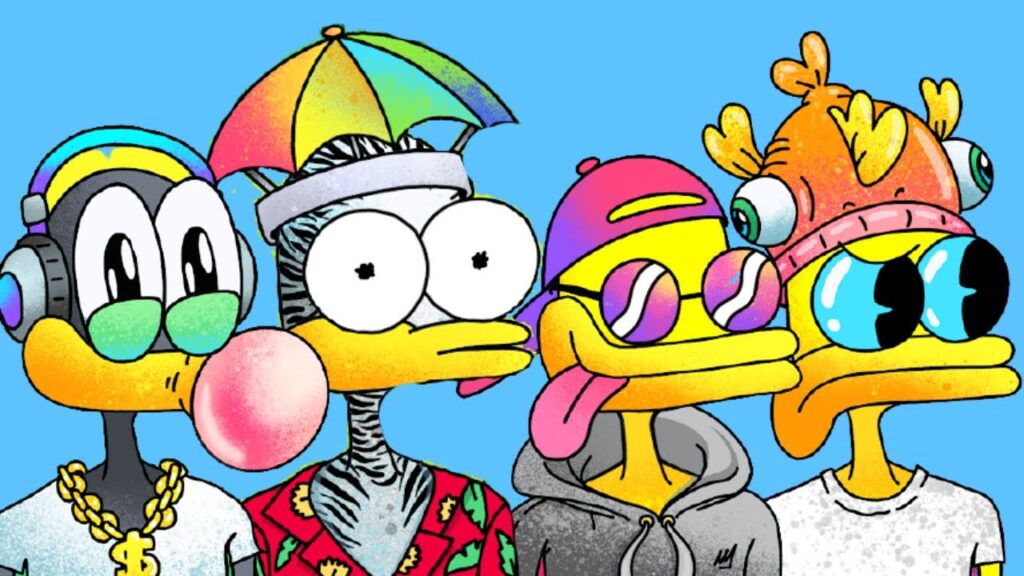 Anyone selling a SupDuck at 2 ETH today to cash out would have done much better selling when the floor was above 4 and then sitting on the currency for a couple weeks. But still, that was then, and this is now – and if for example you had underestimated ETH's potential short-run value growth, you might still end up deciding you want to sell a Duck or two now to harvest the gains.*
There's another dynamic on top of that, which is particularly salient in the NFT market: because of the transaction costs associated with converting fiat into crypto, many NFT buyers keep their cryptocurrency liquidity low, either by design or by default. Rising cryptocurrency prices thus effectively lower people's buying power by making it more costly to obtain liquidity. And at the same time, when cryptocurrency prices are high, people might opt to get liquidity by selling some of their NFTs instead of buying currency directly from an exchange.
The extra supply on the market from gains harvesters and liquidity seekers creates a force pushing price down even more than we would expect just from the change in the fiat–ETH exchange rate. And then reduced buying power/lack of liquidity on the demand side means there's no one to mop up what would otherwise be good deals.
And then all of this gets compounded by what we might colloquially think of as a "paper hands" effect: Risk-averse NFT holders see NFT prices fall and decide to list in order to stave off the potential of future losses – and that additional supply pushes prices still lower.
This isn't to speak negatively of anyone who does choose to sell during a bear market (or at any other time!). Everyone should be making their own decisions about how best to optimize their personal collections/portfolios. But it does mean that increases in the value of ETH or other currencies NFTs are denominated in create something of a buyers' market, at least in the short run, because of the relative overabundance of supply.
* Although more seriously: why would you ever sell your SupDuck?
Disclaimer: This article is not financial advice. The NFT and Cryptocurrency markets are very volatile. Please don't invest what you can't afford to lose. Always do your own research before investing.
Disclosure: Kominers provides market design advice to a number of marketplace businesses and crypto projects, including Novi Financial, Inc., the Diem Association, and Quora.