After 24 hours of bidding, the auction for Yuga Labs' inaugural project on the Bitcoin Ordinals protocol 'TwelveFold' has ended.
In total, 288 of the 300 TwelveFold 'inscriptions' were up for grabs, with the remaining 12 being reserved for "contributors, future donations, and philanthropic efforts".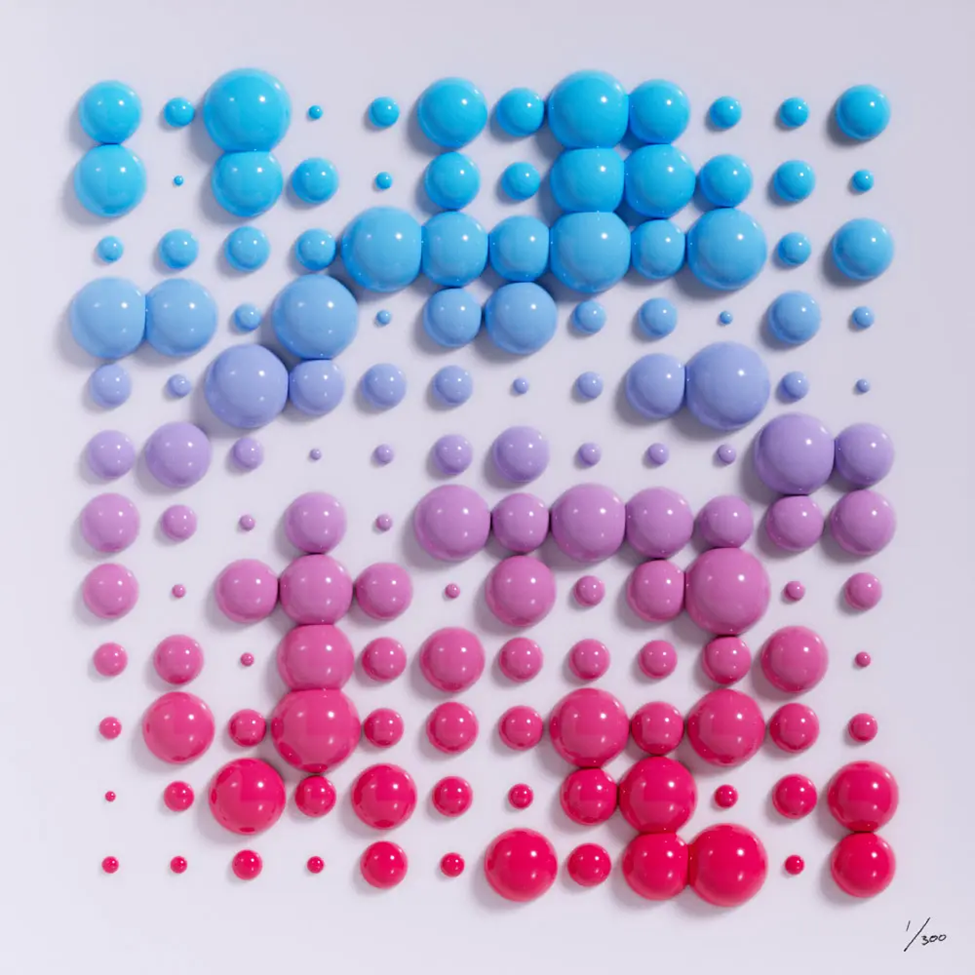 Here – and in a dynamic that captured the attention of many critics- participants were tasked with sending their Bitcoin (BTC) bids to a Yuga Labs deposit address. From there, they could then view the position of their bids via a real-time table of the top 288 bids, meaning they also had the option to increase the size of their bid if they felt at risk of being knocked out the table.
In total, the auction raked in 735 Bitcoin from the 288 bids, which is worth a little under $16.5 million given Bitcoin's current price of around $22,250.
Given the style of the sale, successful bids came in all sorts of magnitudes, as the top bidder forked out 7.1159 BTC (around $160,000) for their TwelveFold inscription, whilst successful bid no.288 was worth 2.2501 BTC (around $50,000). For added context, second place bid exactly 7 BTC, with bids placed in 3rd-10th falling between 4.13 and 3.5 BTC.
Although Yuga Labs have confirmed that each successful bid will receive the TwelveFold asset tied to their ranking (i.e., the top bidder will receive TwelveFold inscription 1/300), it still remains uncertain as to whether participants will actually be rewarded in proportion to their placing (i.e., will top spot receive the best/rarest TwelveFold inscription?).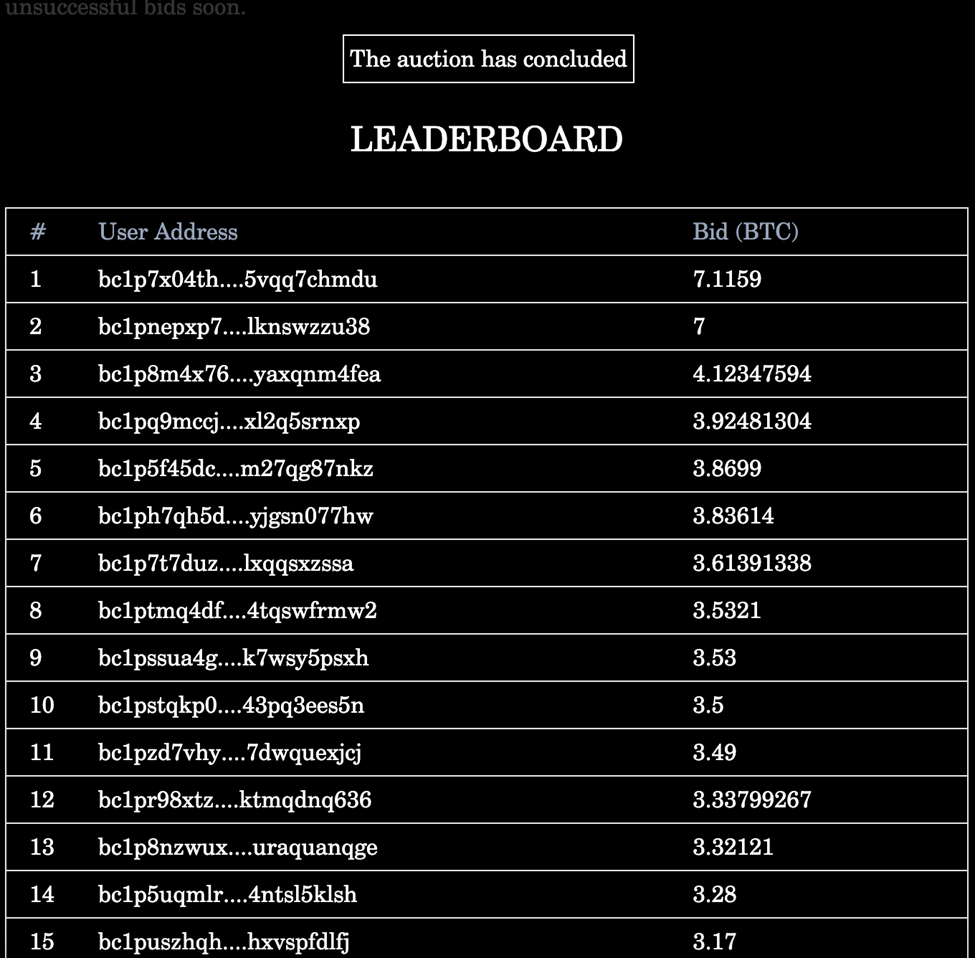 Such fate will be realised 'within one week,' as this is the timeframe in which successful bidders will receive their TwelveFold inscription. That being said- and as is the case with all NFT collections- subjective preferences may also dictate the future valuations of TwelveFold assets- which if you didn't know, are 12×12 grids that pay homage to the Bitcoin blockchain through the use of 3D graphics and hand-drawn features.
As previously covered here on dGEN Yuga Labs received a heavy dose of criticism for the dynamics it chose for the auction, as put simply, it offered scammers the chance to cash-in on some non-the-wiser Bitcoin bids by creating fake auction sites.
That being said, little news in relation to such concerns has surfaced following the auction, which further infers that the risks may've not been as apparent as once assumed. A possible reason for this could be that those dabbling in the first Blue-Chip Bitcoin Ordinals project may be of somewhat 'industry veteran' status, and that the sale may've not caught the attention of naïve non-fungible enthusiast due to the complexity of setting up the required wallet.