The Summoning: HV-MTL NFT (Heavy Metal) + New BAYC Lore
After two gamified 'endless runner' instalments for its Bored Ape Yacht Club (BAYC) and Mutant Ape yacht Club (MAYC) NFT holders, Yuga Labs' landmark 'The Summoning' event is now upon on…. And here's all that you need to know.
The announcement was made by Yuga Labs on Wednesday 15th, with the company stating that:
"We've Dookey'd and we've dashed. Now the holder of the Key can begin to fulfill Gary the Dog Prophet's prophecy by releasing the power from within the Box".
Yuga then followed up by saying that 'there's no rush to mint your Power Source; the Summoning will be open indefinitely'.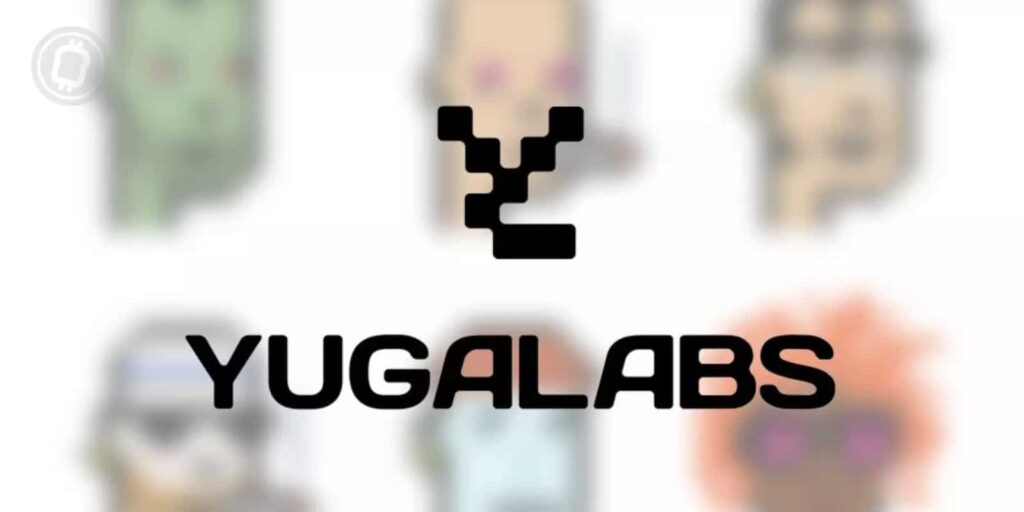 What this essentially means is that Sewer Pass NFT holders can now burn their NFTs in order to earn a much-required 'Power Source'. Here, Sewer Pass NFTs could've been earned by BAYC and MAYC NFT holders by participating in Yuga's endless runner titles 'Dookey Dash' and 'Dookey Dash: Toad Mode'.
As informed by Yuga Labs, Power Sources come in eight different types, with the nature of each depending on players' ranking in Dookey Dash. And as seen by the screenshots of those who've already minted their Power Sources, the new assets fall under a new Yuga Labs collection called 'HV-MTL (Heavy Metal).
Per the words of its description on OpenSea, The HV-MTL collection is 'made up of 30,000 Mechs derived from 8 different Power Source types'.  Further, each Power Source will reveal an 'Eco 1 Mech,' with holders of such items being able to participate in future mini games in order to 'unlock additional HV-MTL evolution stages'.

The company also stated that around 3500 Sewer Passes were never claimed, and that 789 claimed Sewer Passes are ineligible for the Summoning. However, given the fact that the ecosystem requires 'as many mechs as we can get' due to 'the cosmic war that looms,' these will be minted and kept as bottom rank Power Sources in a Yuga Labs wallet until the next mini game is released.
At the time of writing, 8514 HV-MTL NFTs have graced the Ethereum blockchain, with each coming in one of the following seven traits- Bio, Knight, Dynamic, Celestial, Glitch, Reaver, and Holo.
With each sporting the static box aesthetic that's become notorious for signalling 'awaiting reveal' in the NFT world, it's currently unknown as to how each 'Mech' will appear in final form. That being said, Yuga Labs released a sketch back in January which many believe may indicate 'Mechs' in final form. The sketch was also accompanied with the words:
"Gary the Dog Prophet licked a toad, stumbled into the swamp, and returned with this sketch he'd made. No idea what it means. He says it's 'The Future.'"
Although the issue may've been resolved by the time of reading, Yuga Labs have also reported the existence of some technical issues regarding 'Companion Traits not showing up correctly on HV-MTL Power Sources.'
Preceding Events
For a recap, Yuga Labs' ongoing extravaganza of Blue-Chip gamified storytelling kicked-off in December 2022, by way a short film called 'The Trial of Jimmy the Monkey'.
Come January, the irrelevant story's focus on a toilet, a chest and key, and a time-travelling ape came to gamified fruition through endless runner title 'Dookey Dash'. Here, both BAYC and MAYC NFT holders could claim free Sewer Pass NFTs in order to play the game.
After two weeks of gaming- which entailed over 7.5 million Dookey Dash runs and 37,000 ETH ($62 million) worth of Sewer Pass NFT secondary sales- only one participant could win the coveted 'key'.
Unsurprisingly, professional Fortnite eSports player Kyle Jackson (also known as Mongraal) was able to transfer-over his gaming prowess in order to claim top spot (i.e. the key). In retiring from the process, Kyle then listed the key on OpenSea for 2,222 ETH, with New York CEO Adam Weitsman finally purchasing it for 1,000 ETH.
The final stage before today's The Summoning then saw Yuga Labs re-open Dookey Dash in 'Toad Mode'. With collecting toads being its premise, Toad Mode offered Sewer Pass NFT holders with a 'N/A' rank or score of zero to gain an eligible score and progress to The Summoning.
Yuga Labs' Game-Focused Recruitment
Those up to date with the NFT giant's hiring and firing antics may not be surprised by such storytelling gamified project, as it's onboarded a number of notable names from the gaming industry throughout the past few months.
The first was Spencer Tucker, who, in the fall of 2022, joined as new Chief Gaming Officer after serving as President of Games at Scopely, as well as Senior Vice President of Product at Gree International Entertainment.
Come December 2022, the company then recruited Daniel Alegre to replace Nicole Muniz as CEO, with Alegre previously serving as President at AAA gaming powerhouse Activision Blizzard.