Although, at this moment, we can never know for sure whether the bear market of 2022 is well and truly behind us, the February NFT market report suggests that the non-fungible space is most certainly moving in the right direction.
Per stats from Dune, February saw 2,190,642 NFT trades take place, with 347,236 individual users being the facilitators. In turn, the month raked in total of $2,487,837,067 NFT sales- a figure that represents a staggering 200% increase on January 2023.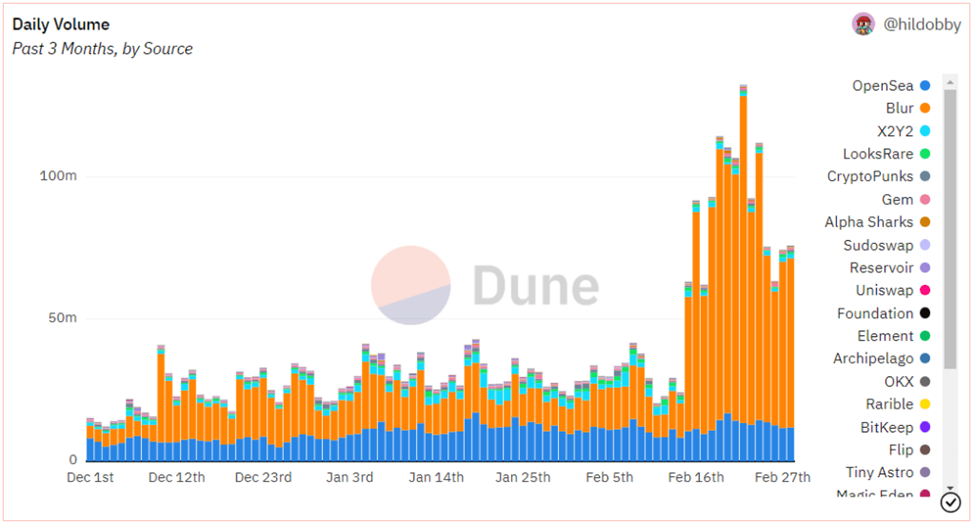 When it comes to 'averages,' the month's average trade value stood at $1,136, whilst the average user traded a monthly sales volume of $7,165 (via an average of 6.31 trades). Putting these figures into context, they are the highest each metric has achieved since May 2022- i.e., around the time in which last year's bear market began to spiral.
In turn, and through facilitating almost $2.5 billion worth of NFT trades, February- as a whole- serves as the non-fungible ecosystem's most bullish month since May 2022 (eight months ago).
It will come as no surprise that NFT marketplace newcomer 'Blur' led the month's bullish charge, as after launching its native $BLUR token via an Ethereum-industry-shaking airdrop on Valentine's Day, the marketplace helped facilitate $47 million worth of NFT sales take place each day.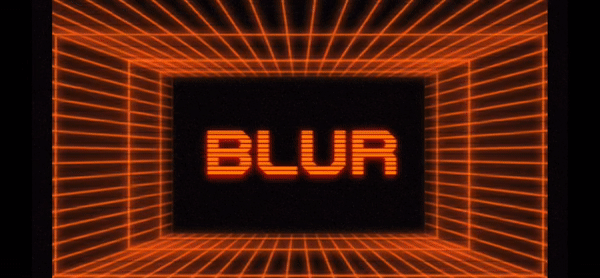 And when it comes to heights that were hit throughout the month, $144 million worth of NFTs were traded on February 22nd alone, whilst over $536 million worth of NFTs were traded throughout the final week of the month.
In addition, it would be hard to ignore the involvement of Bitcoin's Ordinal NFTs/ 'digital artefacts when speaking about February's NFT antics- as after launching just in time for the start of the month, the headline-hitting assets contributed (around) $236,000 to the month's NFT sales volume. Although such figure stands as relatively minuscule in comparison to the month's overall trade volume, we can perhaps expect Bitcoin Ordinal's contributions- in both figure and proportion wise- to be more substantial in March, as the new area of tech is continuously catching the attention of new suiters.
For example, NFT royalty Yuga Labs will be launching its inaugural Ordinals project 'TwelveFold' later this week, with news on the sale expected to be released 24-hours prior.
At the time of writing (March 1st), 239,259 inscriptions have been made on the Bitcoin blockchain, where throughout February, 71.6% of such were image based, whilst 27.6% were text based.