It's no secret I'm a fan of Dapper Labs and NBA Top Shot. I think it's what the future of most NFT projects look like. It's a seamless, gasless interface that lets people buy and sell NFTs with a credit card. It's tied to a major brand (the NBA) and has a powerhouse team behind it. So for me, jumping into the closed beta for NFL All Day – the NFL's version of Top Shot – was a no brainer.
I like football way better than basketball, and as I've already written, I think there's a huge amount of upside with this platform. With that in mind, I'm already diving headfirst into NFL All Day, with 107 moments in my collection at the time of writing this article. I've had a few people ask me about how I go about deciding what to buy, so here's my NFL All Day strategy. As you'll see below, my decisions are heavily weighted on what NBA Top Shot values, both from a monetization and gamification standpoint.
Buy Stars and Debuts
This is absolutely rule #1 for me. Whether you're looking at the traditional cardboard trading card market or NBA Top Shot, stars and rookie cards (or debuts on Top Shot) hold value. I'm loading up on those. The debut for Justin Jefferson, one of the best receivers in the NFL, is available for $50? I'll snag two. Packs cost $50, and I would be thrilled to pull a JJ debut in a pack, so getting it for that price makes sense.
Patrick Mahomes, the best quarterback in the NFL, has moments available for $30? I'm getting them. Rob Gronkowski, the best TE in NFL history has a debut priced for $35? I'll get a couple. I have a hard time seeing a world where this value doesn't hold up.
Another interesting point on debuts is how many are so inexpensive. A series one debut on Top Shot for a guy who scores four points per game off the bench costs $25. Sam Hubbard's debut, a strip sack in the playoffs which helped the Bengals win the AFC title game, is $6. Tom Brady is the greatest QB of all time and his debut moment is him throwing the pass which set the all-time completions record. It's $350.
For comparison, LeBron's debut on Top Show is $7,000. There is more supply on NFL All Day – for example Brady's debut has 10,000 moments and LeBron has 1,000 – but it still feels off for it to be that inexpensive.
Lastly, NBA Top Shot does challenges where they have you make a showcase with the stat leaders from that night – in things like points, assists, rebounds, etc. The rewards are new, rare moments or packs. They even have special challenges for better prizes where they require you to use all debuts. Thus, grabbing stars, and debuts, of players who will likely lead stat categories feels like I'm adding future value to my collection.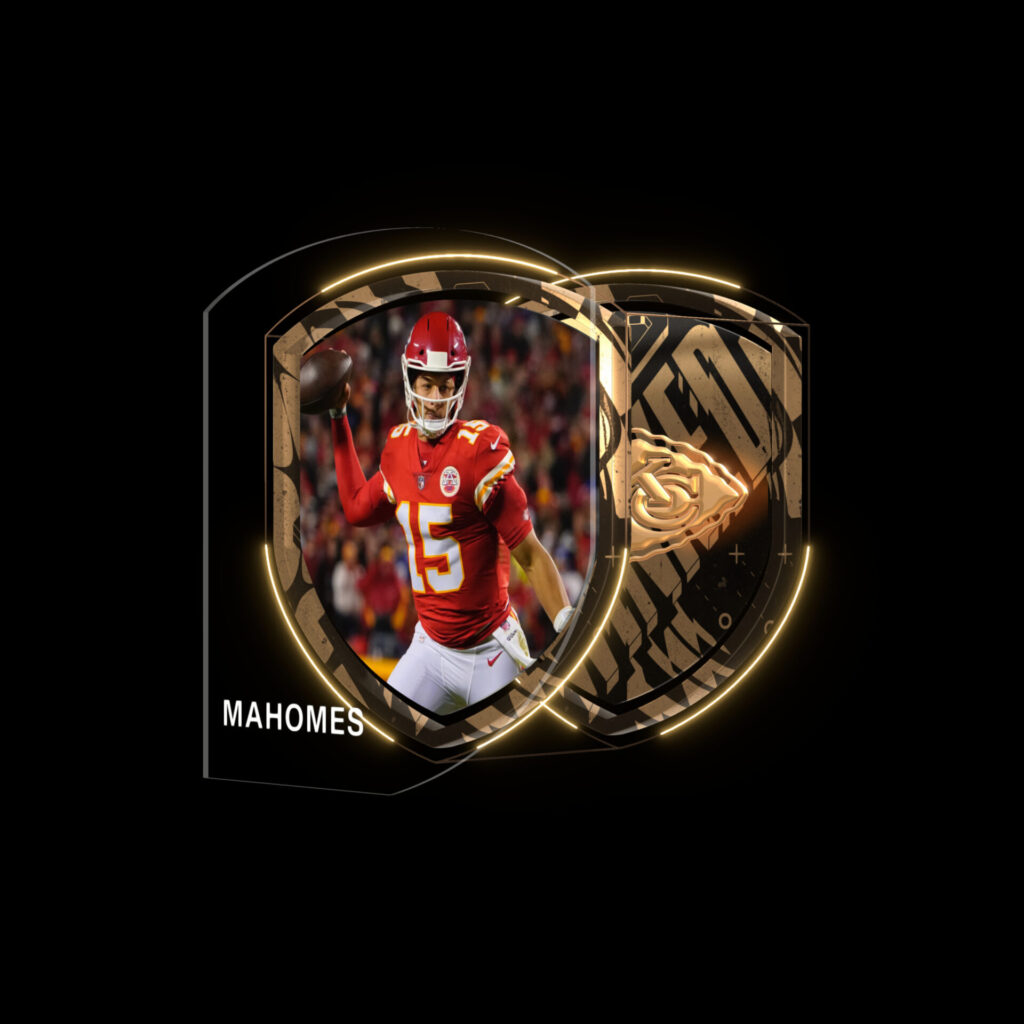 Complete Sets
Sets are a series of moments that sit under a special umbrella – like a group of moments labeled "Make the Stop," designating they're huge defensive plays. Completing sets on NBA Top Shot multiplies your Collectors Score, which is sort of like a scorecard for your collection. The higher your collectors score is, the more benefits you get on the platform.
So, I'm completing some sets on NFL All Day, assuming they may implement the same model. You can also complete team sets, but this is tricky, because every season they add more players and moments from your favorite team. The only team set I'm completing is the Browns because they're my favorite team, and if there's ever real-world benefits with the Browns, I want those.
Diversify Types of Plays and Teams
Just to be as diversified as possible, I picked up at least one player from each team, and at least one type of each play. When I realized I was over-indexing on offense, I grabbed some defensive and special teams plays. I want to make sure I'm prepared for any type of challenge they throw my way once they implement challenges.
Collect what I love
The other thing that's cool about NFL All Day is I'm a huge football fan. I have a buddy who's a Rams fan that pulled the OBJ touchdown catch in the Super Bowl. He remembers where he was, who he was with, and what he was feeling when that play happened. I plan to collect plays I love or historic plays, like the record-setting Brady pass I mentioned earlier.
At the end of the day, I want to have a collection that I'll be proud of whether it appreciates in value or not. For me, this is not an attempt at a quick flip to make money in the short-term. It's a long-term platform which I hope to enjoy for years to come, and if I make some money along the way, it'll be a double win.