Despite being teased with glimmers of the next bull run, the Web3 space – be it NFTs, crypto, DeFi, or blockchain gaming – is still facing a wrath of uncertainty and price fluctuations thanks to the ongoing bear market.
Further, whilst leading cryptocurrencies such as Bitcoin and Ethereum have been able to hit noteworthy valuations over the past few weeks – $30,000 and $2,000, respectively – the NFT space in particular hasn't achieved the same progress. In-fact, instead, data from NFTstatistics has shown that traders have lost as much as 3000 ETH per day on their investments. Innovation is most certainly needed in order for an NFT market rebound, however as of now, the scene is ironically at a loss for one of its most popular buzzwords, 'utility'.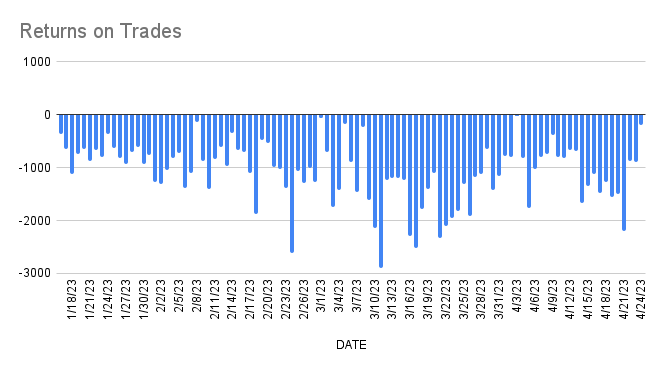 Of course, the recent decline of Blue-Chip collections such as Moonbirds and Doodles can largely be explained by such market slump, as well as how with longer periods of bearish conditions, it's natural for the hype surrounding floor price-dependent projects to weaken.
In fact, it seems that the community itself is already well aware of this necessity, as over the past few months new meme formats that poke fun at the space's lack of usefulness have arisen, as well as how in essence, the vast majority of NFTs are nothing more than JPEGs that have little value away from their seemingly arbitrary floor prices.
Nonetheless, 'utility' is still a prevalent theme across project roadmaps, despite the fact that in practice, the term could mean as little as gaining access to an exclusive Discord server – i.e., something that doesn't necessarily need blockchain technology in order to be executed.
Further, despite being wrongfully slung about as frequently as the word 'succulent' in a McDonalds advert, there are still ample examples of 'real utility' existing within today's NFT ecosystem. Here we will explore a handful of these early adopters, in order to get a better picture of what the NFT ecosystem will – or perhaps 'must' – look like once we exit the ongoing crypto winter.
The New Creator's and Owner's Economy
For those who understand the true underlying value of blockchain technology, the NFT space can be seen as the 'new creator's and owner's economy.
Such name has arisen due to the fact that NFTs and blockchain technology allow initial revenue streams and secondary royalties to be streamlined to rightful creators without the need for money grabbing middlemen, whilst on the owner side of things, investors are able to verifiably own digital assets for the first ever time – which they can then sell and trade just like any other commodity.
Given the immense applicable scope of NFTs, their potential utilities can be used across a wide range of creative sectors, be it art (a.k.a. CryptoArt), music, fashion, or any other realm of expression. For example, on the music end of things, web3 production label 'Probably A Label' is allowing its NFT holders to sculpt the story, personality and music behind a virtual artist – which in turn, sees them credited for all of the work it produces, as well as awards it wins. As the label is partnered with industry giants 'Warner Records,' the project is essentially democratising elite-level music production and acclaim to those who invest in its NFTs.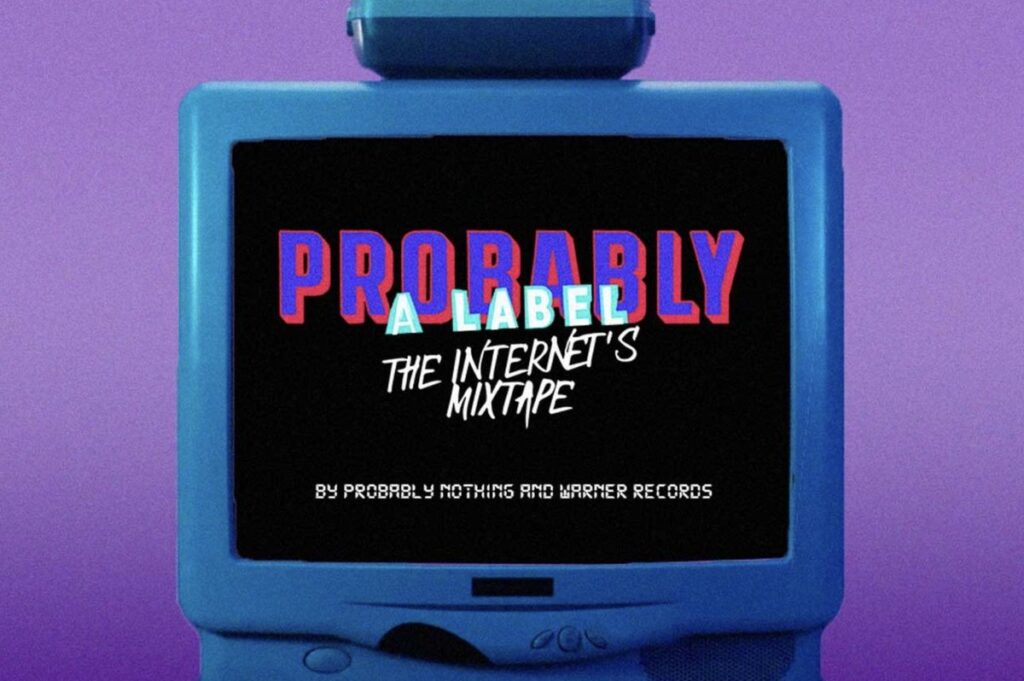 An example of how NFTs can eradicate the need of pesky 'middlemen' (i.e. corporate entities) has been shown through Hip-Hop and Web3 icon Snoop Dogg, who was able to pay the collaborative artists of his audio-visual NFT project 'Death Row Sessions' Volumes 1 & 2 through NFT smart contract executions. Through such leveraging of blockchain technology, music can be created, purchased, owned, and enjoyed through much more transparent, cost-effective, and fair means. 
On the ownership side of things, NFTs give collectors the first opportunity to own authenticated digital art, memorabilia, virtual real estate, and any other form of 'digitalisable' asset. In addition, they can also be realm transcending in that they can denote ownership – be it full or partial/fragmented – over illustrious physical items. Here, for example, ownership of Banksy's famous 'Love Is In The Air' artwork is owned by over 10,000 different NFT holders.
Events & Ticketing
Intuitively, one of the most predominant use cases for adding access-enabled and realm-transcending utilities in NFTs has come through IRL events- or even more specifically, the music festival niche.
There are ample examples of NFTs being used across music events and festival contexts, such as throughout the UK's 'Lost Village' which ventured into non-fungibles by way of a NFT membership card concept. In partnership with NFT event ticketing start-up SeatlabNFT, the festival allowed its attendees to claim an NFT membership in order to be given clues about how to locate a secret area of the festival. Through such endeavour, a heightened level of interaction, excitement, and immersion for participants was induced across the event, as not only did the path to discovery incorporate all of the festival's wacky features and props, but the destination itself was a one-of-a-kind, not to be forgotten audio-visual experience.
On perhaps an even more innovative scale, the FestivalPass project uses NFTs to allow customers to unlock $1200 worth of credits (per year) on its website at a discount, which can then be redeemed for over 80,000 live events – such as, festivals, concerts, sports events, theatre shows, hotel nights, and more. Such dynamic offers a more exciting, customisable, and adaptable approach to attending coveted events.
To look at the proficiencies of NFTs in the ticket space, it's also logical to assess the present state of the Web2 ticketing scene. As events over the past year have shown – such as the ticketing fiasco at the 2022 Champions League Final in Paris, or ticket touts during Taylor Swift's latest tour announcement – digital tickets of the non-blockchain variety aren't proficient enough anymore, as fakes can be made with ease, and ticket releases can be hijacked by those looking to make a quick buck. As Italian football club Lazio have already showcased, NFT tickets have the ability to eradicate both of these problems, as ownership is transferred and verified on-chain, whilst actual sales can be enhanced through funneling the most loyal of fans – i.e., those who may own a specific NFT – to the front of the queue.
Virtual Real Estate
Perhaps one of the most exciting areas of NFT ownership comes by way of virtual real estate. As platforms such as The Sandbox and Decentraland are already astutely showcasing, such domain of digital assets allows collectors to own pieces of virtual land in which they can enhance and innovate for various purposes.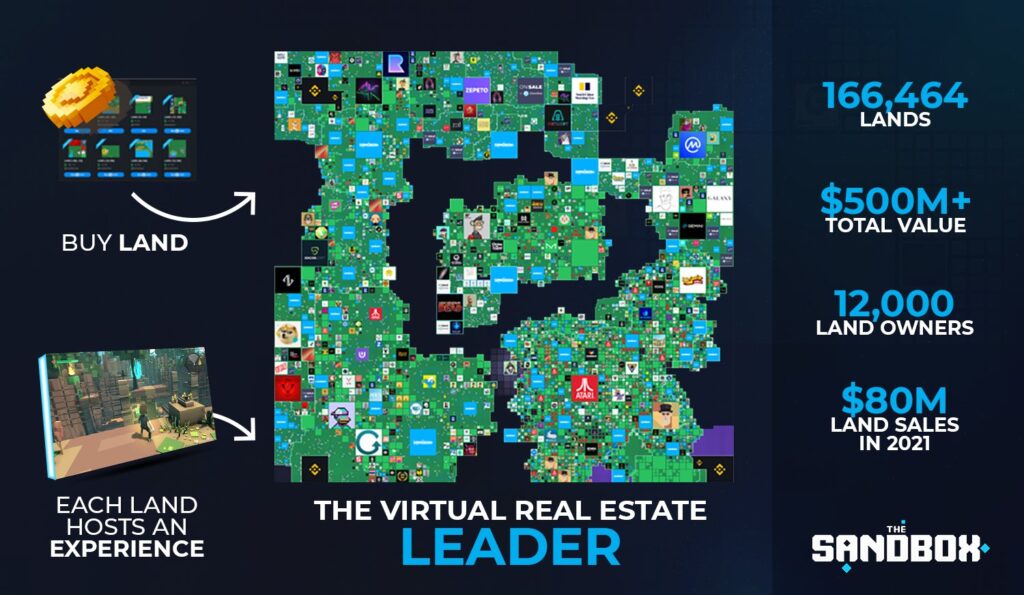 These purposes could be entertainment-centric, as The Sandbox gives NFT land owners the chance to build their own gamified experiences on their plots (which they do through adding even more NFT assets to processing). Alternatively, community may be the theme of focus, which is something that Decentraland users can enjoy through creating social hubs such as nightclubs and exhibition spaces etc.
Poignantly, NFT land ownership can also elicit passive income streams, be it through entry fees, rent, or sales. Even more innovative, virtual land owners in horse breeding and racing platform Silk can use a number of in-game tools to enhance their virtual real estate, which in turn, will improve the way in which their NFT horses are bred and develop.
On a final note, corporate companies can also leverage virtual real estate NFTs to expand their presence across the online space/metaverse, as well as to buy, sell, or rent advertising spaces. This has been the case for many mainstream brands such as financial intuitions, fashion labels, and car manufactures, who've all set foot in the likes of The Sandbox, Decentraland, and Spatial.
Final Thoughts
Although there are ample more NFT use case examples that could've been explored in this article- such as the whole host of digital assets involved in the ever-evolving blockchain gaming space- today's music, events, and virtual real estate-related NFTs have already demonstrated what truly utility in the non-fungible space entails.
Further, to catapult ourselves out of the ongoing crypto slump, the proficiencies of these sort of assets need to become new face of NFTs, as opposed to the 'apes' or other (largely) utility-less JPEG images that current fly the non-fungible flag.Through this, there's a possibility that NFTs can make a resurgence that isn't necessarily tied to the next bull run, as instead of floor priced-oriented assets dictating the industry's strength, it'll be the space's adoption rate across other areas of society (which are in need its wealth of novel utilities).
However, as these utilities, in theory, already exist, it's apparent that whilst they themselves can prompt more NFT adoption, there is also an underlying level of societal adoption in which dictates the all-encompassing rate of web3 seeping into the mainstream.